Its finally here!!!
arty:​
[img]http://i1100.photobucket.com/albums/g415/WarriorStrengthClub/office_gossip-web1.jpg[/img]
I know you have all heard the rumors...


And let me tell you they are all true!!!!...
Taurus Nutrition has Redefined the HCG D-AA AXIS!
HCG is typically abused and used by people for increasing testosterone either after a cycle or to increase natural testosterone levels.


D-Aspartic Acid (DAA) is a naturally occuring amino acid and has been proven to increase testosterone.


What we have done at TN is discovered the perfect compliment to D-Aspartic Acid which will act like HCG in the body.
We present to you.......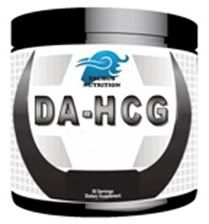 DA-HCG​
D-Aspartic Acid is well known to increase testosterone production. We wanted to see if we could get an improvement on this and boost testosterone levels even higher along with increasing growth hormone as well.
Lactate is a little known stimulator of hormones. It is theorized that after strenuous exercise, the body dumps a small amount of lactate into the blood as a signal mechanism to tell it to increase the supply of muscle building hormones. This signaling pathway makes total sense when you think about it!
Lactate increased testicular production of testosterone similar to HCG
. Also may have a profound effect on growth hormone.
This is why we say that this product truly is
exercise in a bottle
from a hormonal perspective. People are coming around to the understanding that blood lactate is indeed a potent stimulator of hormones.
"Lactic acid does not cause that dreaded
burning
sensation during intense exercise. When lactic acid is made it's split into lactate ion (lactate) and hydrogen ion. Hydrogen ion is the bad guy, the acid in lactic acid that interferes with electrical signals in nerve and muscle tissue. And lactic acid is not responsible for any muscle soreness felt the next day or two after a hard workout. That is caused by muscle damage and post-exercise tissue inflammation."
So you see, it's
not
lactate it's the H- that causes the muscle "burn".
You get the benefits of the lactate without the negatives
of the H atom!
We looked for the best form of Lactate to give with our D-AA. Well, luckily we found a supplier of Calcium Lactate which gives us both lactate and calcium.
Calcium is an important cofactor in testosterone production
. Now, perhaps you need more calcium but then again perhaps not...
Quick Recap​
• D-Aspartic Acid is well studied in cellular metabolism to boost testosterone production via important testicular enzymes.

• Lactate is a signaling molecule used by the body after intense exercise to stimulate growth and hormone release.

• Lactacte has been shown in preliminary studies to work in conjunction with D-Aspartic Acid to increase testosterone production, as well as increasing IGF-1 and Growth Hormone Levels.​
Supplement Facts

DA-HCG
1 Full Month Supply
(4 Weeks)
Servings Per Container:
56
2 Scoops (Filled to Fill Line) Equals:
3g D-Aspartic Acid
1.5g Calcium Lactate (Supplying 1.3g Lactate)

Directions:​
Fill Scoop To Serving Line For Each Dose. Take 2 Scoops (Filled Only To Scoop Fill Line) Per Day On An Empty Stomach Between Meals Divided Into Two Doses. Cycle Off The Product For At Least 1 Week After Each Container.​
References:​
1) Lin H, Wang SW, Wang RY, Wang PS. J Cell Biochem. 2001 Jun 26-Jul 25;83(1):147-54. Stimulatory effect of lactate on testosterone production by rat Leydig cells.

2) Lu SS, Lau CP, Tung YF, Huang SW, Chen YH Med Sci Sports Exerc. 1997 Aug;29(8):1048-54. Lactate and the effects of exercise on testosterone secretion: evidence for the involvement of a cAMP-mediated mechanism

3) Godfrey RJ, Whyte GP, Buckley J, Quinlivan R. Br J Sports Med. 2009 Jul;43(7):521-5. Epub 2008 Jan 9. The role of lactate in the exercise-induced human growth hormone response: evidence from McArdle disease.

4) Cinar V, Baltaci AK, Mogulkoc R, Kilic M. Biol Trace Elem Res. 2009 Summer;129(1-3):65-9. Epub 2008 Dec 20. Testosterone levels in athletes at rest and exhaustion: effects of calcium supplementation

5) Turner, M., Howley, E., Tanaka, Ashraf, M., Bassett, D. & Keefer, D. Effect of graded epinephrine infusion on blood lactate response to exercise. J. of Appl. Physiol. 79(4): 1206-1211, 1995.

6) Hill, A. Long, N. Muscular exercise, lactic acid, and the supply and utilization of oxygen. Monatsschrift Kinderheilkunde. 24(1): 43-51, 1925.