'Merica Labz Justice & Liberty Energy Drink Review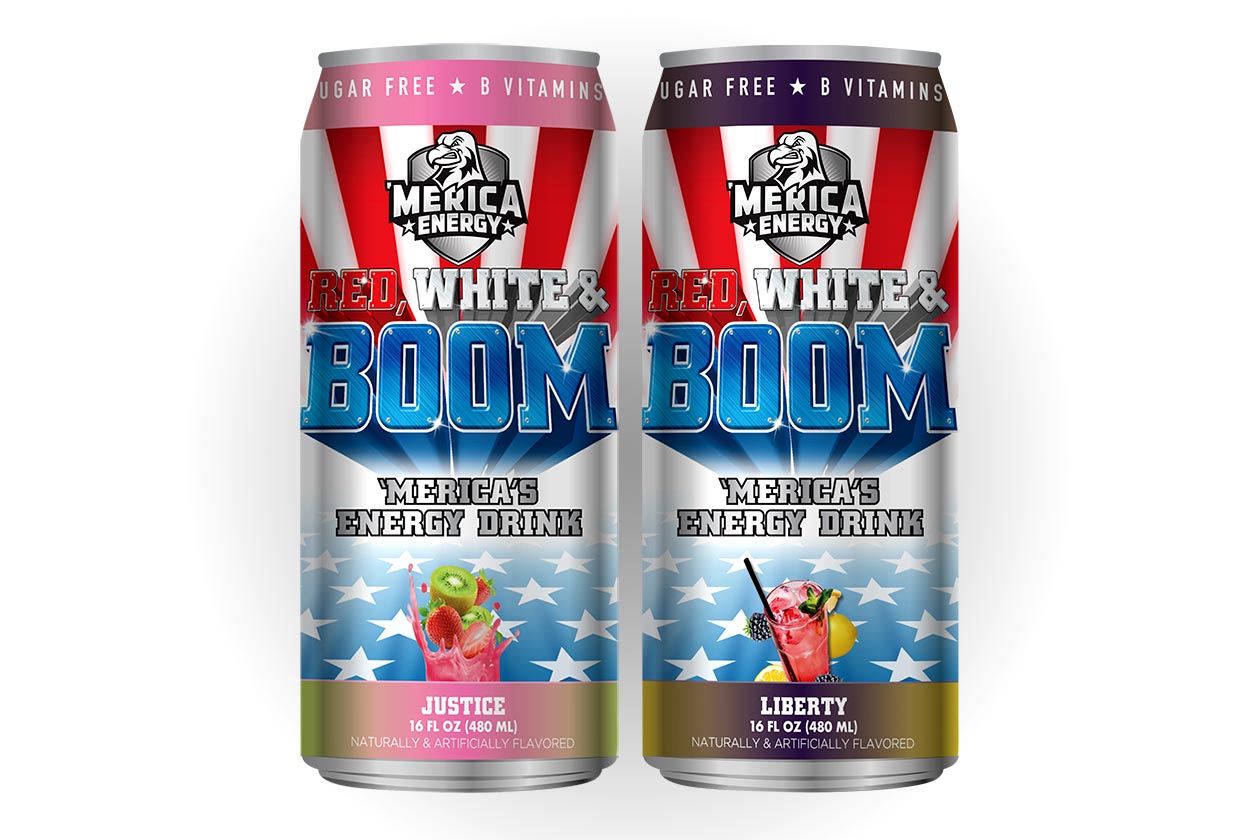 Taste
Liberty (BlackBerry Lemonade) – This flavor nails both flavors in a very equal ratio giving you the best of both worlds. Right out of the gate you experience a very tart and tangy blackberry flavor. The blackberry is sweet and has a hybrid of a black grape and raspberry flavor. As the blackberry hits your taste buds is when the lemonade starts to takeover. As you get into the aftertaste and backend of the flavor the lemon flavor is smooth, refreshing, and has a nice amount of zest to compliment the blackberry density. Overall this is a unique flavor, and I do not think anyone else has this on the carbonated beverage market.
Justice (Strawberry Kiwi) – This flavor is in heavy favor of strawberry with the kiwi being subtle, but still noticeable in the tail end of the aftertaste. The fruity, sweet, and refreshing strawberry is very enticing from first sip. There is a hint of sour that compliments the ripeness of the dominant strawberry flavor. Even though the kiwi is not as strong as the strawberry there are delicate, tart, and sweet vibes that are picked up in the aftertaste. For those who have a larger sweet tooth, this flavor will be your go-to in the two new flavors from Merica Energy.
Formula
* There are no artificial colors in any of the 'Merica Labz energy drinks making them clear.
'Merica Energy formula carries over vitamin B6 and B12, which is found in both Bang, Hyde Power Potion, and C4 Carbonated Energy Drinks There is a 'Merica Energy and Focus Blend which highlights:
250mg Acetyl L-Carnitine – Enhanced focus, improved memory, and neuroprotecitve effects
250mg Choline Bitartrate – Enhances focus, memory, and mood.
~200mg Caffeine – This is the stimulant provided in the energy drink.
50mg Guarana Extract - Metabolism booster in addition to the potent amount of caffeine it provides.
Flavor Rankings
Let's Make Merica Grape Again
Not Your Granny's Apple
Justice
Liberty
Impeachment
Merica Classic
Victory
Merica Made (Discontinued)
Freedom
​