So I got one of the Animal Project Z Alpha Test Cans.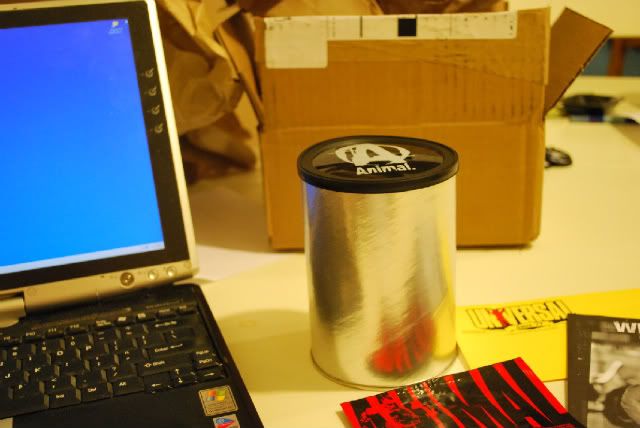 I feel luck and happy that I got to test out this new Supplment. Thanks again Animal and Hoomgar.
I will talk about Recovey and Sleep while I'm on Project Z in this log. And a little on how it effects me, during the night and the next day.
I will also talk about my Strength and Soreness that I maybe having.
Age: 29
Weight: 224 pounds
Experience with Supplements: I have taken many different from PHs, to Fat Burners, to NO Supplements, and everything inbetween.
Been training for about 4 years hard, and since I was 14.
Animal/Universal Products are a staple in my daily intake. Animal Pak and Flex.
Current Training: Mass Weight training, With normal 30 mins. cardio.
No supplements at night for recovery.
Great plain tin. and sticker. Thanks again.