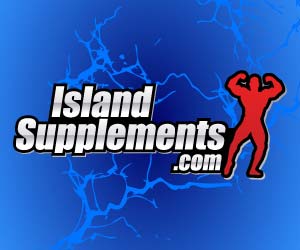 HyperMax XT (25 Servings)
Manufacturer:
Performax Labs
Rating:
4.28
out of 5 stars, based on
58
total reviews.
Read all 58 reviews
Submit New Review
HyperMax XT (25 Servings)
When posting a review make sure and click the large "submit a review" button at the top of the page, that way your review can be added to the total score!

5/5

Taste was ok,mixed with full shaker and full dose. Noticable pump after bout 24 minutes and this was ok.I have used lots of stims. Most make me nervous or worse but,guys this formula is good. My workout started at 2am in the morning and I felt good all day.I can say for me this is a good pre that I will buy.I did half 30 min. prior and then after,focus was good then and at work all day.Good formula guys and thanks for the chance to review.

glad you enjoyed it and thank you for the review!!

The energy seems to last for quite a while so def. no need to worry about a crash!

I would just like to make a comment about samples.I know it must cost a lot of money between product,shipping plus administrative costs to give away product plus I am sure some people just want free samples and never buy,but I like most if I try something good I am buying it.If I had not received that sample of HYPER I never would have bought those 2 tubs .I love the product but I also take speed X3 and will continue to rotate the two and sometimes mix them together. The point here is if you have a really great product you must send out samples because I was not even in the market for another pre-workout supplement but when I tried it I was convinced it was for me.I do think the PEA and Hordene makes the difference because I always responded to that stack plus when you add all the other stuff it makes for an awesome pre-workout. I did mix equal amounts of Speed X3 and Hyper and it was like taking Focalin and if any of you know what that is you will understand what I am talking about..Kudos to Performax labs and Lecheek nutrition for great products...

The first time I used the whole sample pack (2 scoops) but since I purchased a tub I have been scaling it back to 1.5 scoops. BTW, I like the taste.

Thanks for the review. 1.5 is my sweet spot too. My friends and I all think there is a slight bubblegum flavor to it, which we all enjoy.

5/5

One of the best pre-workouts I've use in a while...

Taste 4/5 - a little sweet but taste shouldn't matter that much, tastes like smarties

Energy 5/5 - Energy level was great for my entire workout, even had enough to finish strong with 4 sets of prowler

Pump 4.5/5 - Pump was definitely good, veins were popping early.

Focus 5/5 - This was probably the best part, completely zero'd in throughout my workout.

Overall, I really liked it. One of the best workouts I've had in a long time. Looking forward to taking the other serving.

4/5

I took 1.5 scoops in 10 oz cold water, on an empty stomach 30 mins before hitting the gym.

Taste: Not bad but not great either. To be honest, I wouldn't judge any pre based on taste, so this is a moot point for me. For those with more sensitive palates, it reminds me of Cytomax punch or maybe even a strawberry-kiwi Capri Sun, but with a chalky after-taste/texture. Definitely drinkable though. Doesn't matter, just pound it and pump.

Pump: Speaking of pump, it was definitely present and noticeable, but not skin-splitting by any means. I definitely feel the pump I get from 750 mg of agmatine more when combined with 5-6 grams of citrulline malate, but that's just me. Maybe a little lacking in the pump department for me.

Timing: I felt the nootropic/focus effects about 25-30 minutes after ingestion, so this was spot on in terms of dose timing.

Focus/Energy: Since I usually take Alpha-GPC as a choline source when mixing my own pre's, I can conclude that the feeling I got from this supp was from the stim category. Either way, this is what really made this supplement shine for me. I found myself driven and motivated, and did more quality sets with good form and intensity than I usually do. I usually hit sort of a wall about 45-60 mins into my routine and tend to force myself to grind out the last few sets, but this time I pushed through and kept my intensity up the whole 80 mins, and then did 15 minutes of moderate-high intensity cardio after lifting because I still had a plethora of energy. The energy was clean and not too jittery, although I did notice I was clenching my teeth for about an hour after my workout. Still though, excellent focus and energy.

Conclusion: In terms of pump, this pre-workout was sort of lacking, which is why I can't rightly award it 5 stars. I feel like adding 5-6 grams of citrulline malate or some glycerol monostearate would make this a real winner for me. Maybe I'll try it with a scoop of Glycergrow or just add some CM, maybe both. Regardless, this is one of the best pre's I have tried in terms of pure focus and sustained intensity and I would rate it a 4 to even a 4.5 out of 5. Good work guys.

Im glad your sample showed up and glad you enjoyed it so much!! First and foremost HyperMax is a high energy hyper focus product however we wanted to make sure and provide proven ingredients at full doses as well! Maybe next time give 2 scoops a try to get the full 1000mg Agmatine, usually gives me awesome pumps!!

3/5

Ive used a lot of pwo's and consider myself very stim tolerant my friends that take pwos have their hands shakibg when they take my dose. Anyways considering that, I found very good focus from this product 5 out of 5 and pump was decent 4 out of 5 but when coming down I crashed really hard and was extremely irritated by everything personal reaction to supp in general 3 out 5...I might be the one off and just reacting to one of the ingredients but im pretty sure I get most of the ingredients from my current pwo. I reacted well with their prior pwo but just not with this one...I have a little less than a half left from the sample will review again after that maybe just a bad day.

As for taste id have to give it a 3 out of 5..tasted more like minerals than fruit punch..shook up pretty well.

Averaging put I give it a 3.75 out of 5 averaging out to a 4

Hmm very odd you crashed, i do believe that is just a personal reaction from the product because HyperMax is known for delivery hours of energy. Most people dont take 2 scoops because it ends up lasting for hours after they finish there workout.

Maybe you needed more then just 1 scoop, im glad you did notice the pumps and the focus, focus is definitely one of the strongest aspects of this product!

Thank you for your review determinator. You took about 1.5 scoops if you have that much left. Maybe it was a little too much for you even though you are stim tolerant. Hypermax is pretty strong, most people only need one scoop, some even less. Next time we have a giveaway thread, you should post to win a tub. That way you can experiment with dosing to see what works best for you!

Edit - Wizard above me lol

https://performaxlabs.com/
Use Anthony25 on https://performaxlabs.com/ to save 25% on all products

4/5

Taste - 9/10 - This stuff has the taste of those little candy rolls called Smarties. Not too overpowering of a taste, but just right amount of flavor.

Focus - 10/10 - I don't know what it was about this PWO, but I never felt it coming on. I just went at the weights with absolute intent on getting the job done as if the world did not exist around me. This stuff was just smooth in it's approach.

Energy - 6/10 - I don't feel like that I actually got any extra energy from HyperMax. This may be that it just did not have any overboard stimulant effect for me, but where this lacked, was sure made up on straight focus.

Pumps - 9/10 - Due to the amount of focus that this provided, I was able to approach each rep with deliberate movements that really stressed the stretch and squeeze to get that desired pump we all seek.

OVERALL - 8/10 - I used my sample in two servings with a serving each of the past two morning workouts. I typically rely on my PWO to help me get woke up for my 5am workouts, but this did not have the stim effect for that I would have preferred a bit stronger. I did love the focus and determination that it gave me to squeeze out every rep with a true purpose of destroying as much muscle fiber as possible. My girlfriend even said that she could tell that each rep had a very "deliberate control to them". It truly does live up to the phrase of "Hyper Focus Intensifying Pre-Workout".

Thank you for the sample. I really appreciate the opportunity to try out the Proformax Labs HyperMax.

Thanks for the review JC. Sounds like you may be one of the few that would need the full 2 scoops, or a stim break lol.

JC i think it may simply be that you need a little more then 1 scoop, like 1.5 scoops, i still feel 1 scoop but the energy is not strong enough for me at that dose. My perfect dose is 1 3/4 scoops, 2 is just a little too much!

You are probably right guys. I either need more than one scoop or take a stim break for a bit. I am sure I have a tolerance built up.




https://performaxlabs.com/
Use Anthony25 on https://performaxlabs.com/ to save 25% on all products

Today I tried Hyper Max preworkout. After being at work all day today I needed to take a preworkout to do good in the gym afterwards. I received a sample pack in the mail which was 2 servings ( 1 scoop per serving). I'm someone who is pretty tolerant to stimulants so I took both servings. It does dissolve well in water but my only complaint is the taste. I had the fruit punch flavor. I do like the taste of fruit punch but there was just something about this one that did not taste like fruit punch. I didn't have to choke it back or anything but it wasn't the greatest. Some more tweaking with the flavor would be my recommendation but everyone has their different taste buds. In the gym, focus was on par once this stuff started to kick in. I did not feel like I had the jitters as some PWO's will make you feel. I don't like that, I go for something that wakes you up and maintains your focus. If you are sensitive to preworkouts or caffeine I would recommend that you only do one scoop or even 1/2 to assess your own tolerance level. I've tried many PWO's over the years and I would say this one is pretty good. Lasted the whole time while I was working out and after I was done and at the house I did not have a crash. Final verdict, I would rank it high. I would recommend that you try a sample for yourself and see how you like it.

Awesome, thanks for the review brother, I'm glad you enjoyed it!

Hypermax Review:

Got my sample and split it in half. Half on arms day on Friday, half on leg day on Saturday.

Taste:
5/5
Very light taste. Not overpowering at all. Mixed it in about 10-12 oz water. Had a faint fruit punch taste. Someone else said it tasted like smarties, I'd agree with that. I usually can't do very sweet or strong flavors before a lift so this was great

Mixability:
5/5
Very easy to mix up. No particles after about a minute of shaking. Just mixed it in a Gatorade bottle so no blender ball necessary

Energy:
5/5
On Friday I drank it at 5:20 am when I woke up. Left the house and biked 3 miles to the gym. Kicked in about 10 minutes into the ride. Very nice. Smooth energy. No crash. Felt the effects for about 6-8 hours. Usually I'm tired by lunch but Hypermax kept me going. No stimmed out head feelings with half a packet. Leg day was busted out with a large amount of volume. Energy the whole time.

Pump:
3.5/5
Not the best pump I've ever gotten on either day but that was a good thing on leg day. Muscles were full but it wasn't skin splitting like 2 scoops Fitmax with added nitrates. I think this would be great for performance and strength since I was able to keep full ROM on arms day when usually my bis and tris are so pumped I finish with partials.

Overall
5/5
Very nice preworkout. It'll be up there for me in terms of energy. I need to pick up a tub to make sure the effects last but I'm sure it will. Great for strength days. I'd love to run it at 2 scoops to see how smooth it is and to see if the pumps are more apparent.

Thanks Performax for sending out these samples. I've tried every product you've came out with so far and loved them all. I think you guys got another winner

Justin
Instagram: legsthesizeofkegs

Thank you for the detailed review, glad you enjoyed it. 2 scoops would provide a big difference in pumps, but that's a little too heavy on the stim side for me.