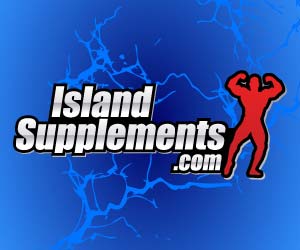 Manufacturer:
USPlabs
Rating:
4.5
out of 5 stars, based on
6
total reviews.
Read all 6 reviews
Submit New Review
5/5

Strength --->
New PR's
295 x 6 Bench (Video)
Hit 315 x 4 Last night which is another PR

Besides the compound movement my mind muscle connection, time under tension all improved on my Ultimate T run and added weight to my isolation exercises as well. No question about it there were some strength gains after a 22 week cut and then reversing while only adding back one major kcal bump and dropping only 2 cardio sessions the entire run.

Body Comp --> Went from 158 to around 167 so 9 pounds in 4 weeks. No changes in calories or cardio (just the two sessions on week 2 of cardio)

Recovery/Mood/Alertness -->

Increase in recovery from day to day activities (in and out of gym) Less DOMS, even with less rumble/foam rolling.
Minor Changes in mood/alertness during workout and outside of gym as well. I find myself being much more aware of everything going on around me unless i have my headphones in!

Things to note:
** Sweating has increased from workout to workout, slight increase in body temp (may be from bumping calories before start of the log) after a long term cut too.

** Sleep has improved very slightly, but that varies on my work schedule how effective my sleep is (if i work late i have trouble sleeping)

4/5

So with this product, I had zero expectations. Why is that? I had never seen the ingredients anywhere else before. But from previous USP lab products I have tried and have seen people review, I thought this will most likely be a good product.

What did I notice- I felt while taking this, I was able to stay warmer after taking it. It provided me a similar feeling to taking yohimbe, meaning I had good workouts and felt a little bit more energy. Throughout the month I only had ONE bad workout due to a lack of sleep, but other then that all my workouts were good. I hit a couple of PR's. 105x5 on seated military dumbell press.

How did I look, change? I increased my calories twice, also having 2 free/untracked meal while taking this. And I think I may even be leaner, I am at the same BW(195) but increasing calories from 2975 to 3165 over the month and no gain. I'll take that as a success.

What did I think something, I would like to see on a possible 8-12 week run, to see the long term results. But when this product has sales, or BOGO, or stack deals, I think it is a nice addition to a recomp/cutting stack!

So today is my last day of Ultimate T, what did I learn?

The most immediate effect was the sensation of an even keel mood. The KSM-66 would be to thank for this. Ashwagandha is a great addition IMO and has studies proving its efficacy as well as test boosting properties.

The last week or so was when libido boosting became prevalent. Morning wood, plump nuts, more thinking about sex, etc

I'd reckon this product would strengthen as you move into a second month of use.

No test booster has ever provided any gym benefits per se, outside of a "brighter outlook" which in turn leads to better gym sessions and Ultimate-T provided that.

Big thank you USP Labs, your generosity sharing this product with AM as you have has been unmatched in my time here and is a testament to your faith in your products and has won over a new customer(s) - cheers!

5/5

i am giving ultimate-t 5* mainly for body recomposition.

1st thing i noticed was increased appetite which continued entire bottle...along with the increased appetite i ate more[duh]. throughout the entire bottle i have gained a total of 4lbs, i am very surprised it was not more as my cals went up considerably. i have not intentionally set out to gain weight in many years, when i put on extra weight it means i put on extra bodyfat, almost without exception. for me to gain 4lbs and take a notch out of my belt at same time is pretty dammed awesome, imo.

as a bonus libdo has gotten slowly better starting in 2nd week and muscle fullness is visibly improved[not only to me but others have commented]. i haven't really seen significant strength gains yet, but this is only bottle 1 of 2....as mentioned i am now starting on bottle 2, since i only have one shot at a review i will modify this review when finished with bottle #2....

so far i am impressed!!!



thank you to upslabs for giving me this opportunity!!!

4/5

This was a surprise from USP Labs, and it was definitely welcome! I took per instructions and dosed 2 capsules 2 times per day.

First ingredient is symplocos racemosa which I had never heard of before. After further research it appears to be lodhra which I've seen in recomp supplements before. The ingredient I like is the KSM-66. It has a myriad of beneficial effects. It can help test levels, cholesteral, and a general feeling of well being. It has also been shown to lower cortisol. I know this is a proprietary label, but there is a good enough dose over the two doses to assist in all of these. Eurycoma Longfolia is more of a libido booster.

What I noticed from this is a libido boost for about 2 weeks. I do like the well being feeling from the ksm-66. I would run this again, and recommend it to those who are looking for a little libido boost and a booster that has some proven ingredients in it, and isn't all libido.

4/5

I thoroughly enjoyed my care package sent by @USPlabsRep. I used my bottle as directed for a month and noticed no stomach issues with or without food. No sleep issues taking later in the day or even right before bed. My mood was definitely better taking this with my mid morning snack. Made the time in between to lunch really blow on by. Libido increases were evident on the 3rd week and the morning wood on the 4th week was quite impressive. Overall I do wish it had a more pronounced effect on my strength and sleep but there are plenty more factors to play into those. I would definitely recommend this to anyone wanting to try a test booster!

I took a bottle and had to say it was one of the best test boosters I have tried. Overall great wellbeing feeling, good strong gyms sessions, and nice sex drive. I would definitely will try this again maybe as a pct after an MK cycle I'm doing now.

5/5

Ultimate T
I cannot give you specific results of using this product. I ran a bottle during a cut and was already taking some other things with it.. I can however say that my mood was much better, i had an edge in the gym and a great sense of well being. during this time i maintained my strength and some days even progressed. I would jump at the chance to run this again and would recommend it to someone looking for an edge in the gym and something to help build muscle. in conjunction with proper diet and training this product was effective for me and enjoyable. Salute to USP labs on another great product!

I'm only two weeks in

I take 4caps apon waking idk y just have been test is highest in morning I got that from taking AI best right in morning

So far
Much increased perspiration!!!
Fat loss
All day pump, nitrogen retention
Increase vascularity
ALPHA AF!!!!!
Androgen clout!!! Everywhere I go!!!
Strength up ~10%!!!!! In two weeks
Recovery is up

If all this increases over the next two bottles **** ya!!!!!!!



The original compound 20 was a beta 2 non stim fat burner, that included N-Coumaroyldopamine. It worked on burning fat, and seemed to promote muscle hardness. Ultimate T is a nice product, just in a different category.