Hey guys, we sold out of Somatozine, but for the sake of speed, we have it up for pre-order. It is EXPECTED to be in stock in 7-10 days and pre-orders will ship first of course.
The other good thing, is that since Echeck takes a few days to clear, you can do your order now and your payment will clear while you await it's arrival.
Thanks for your patience and be sure to use my code "WES20" at checkout for 20% off your Somatozine!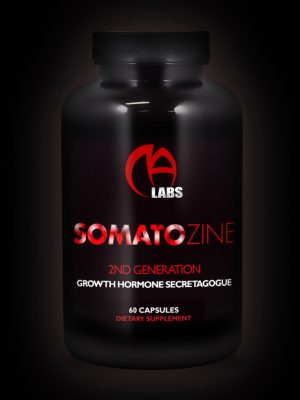 Somatozine
$78.99
MK-677 (Enhanced)
"Growth Hormone Super Secretagogue"
Somatozine at a Glance….
•The Most Effective Growth Hormone Product on the Market
•Comparable to 4-5 iu of Pharmacy-Grade Growth Hormone per Day
•Potentiates the Anabolic Effect of Growth Hormone in Muscle Tissue
•Up-Regulates Hepatic IGF-1 Conversion Rates
•Improves IGF-1 Bioavailability
•Increases IGF-1 Half-Life
•Raises Free Growth Hormone Levels
•Lowers Cortisol Levels
•Increased Convenience (capsules are easier to take, store, and transport than liquid preparations)
•No Nasty After-taste!
•Superior Value (you get more for your money than with any other MK-677 product on the market, period)
Scheduled to Arrive by 4-23 to 4-26