To Celebrate the release of this Long-Awaited product, we're having a Site-Wide, Mix and Match BOGO FREE Sale!!!
This Sale is Now LIVE!!!
Pterostilbene is a more bioavailable analog of Resveratrol. So, this is our long awaited replacement for/upgrade to Resveros!!!
Pterogen is an innovative Pterostilbene product - the ultimate solution to optimize your well-being and improve your health.
Pterostilbene is a naturally occurring compound with powerful antioxidant properties, found in blueberries, grapes, and other sources. Our product features Pterostilbene in a topical gel delivery system that allows for optimal absorption through the skin, bypassing the digestive system and providing fast-acting benefits.
This product is ideal for anyone looking to improve their cognitive abilities, reduce inflammation, support heart health, and promote overall longevity. It is perfect for busy individuals who want to optimize their health and well-being with minimal effort.
Our product is easy to apply, gentle on the skin and has a long-lasting effect. Our topical Pterostilbene is manufactured to the highest standards of quality, so you can rest assured that you are getting a product that is highly effective, and backed by scientific research.
So take the first step towards a healthier, more vibrant you and try Pterogen today!
Key Benefits:
- Contains pterostilbene, which has significant anti-inflammatory and antioxidant effects
- Helps with increasing energy
Sale ends Saturday 5/20/23 at 11:59pm ET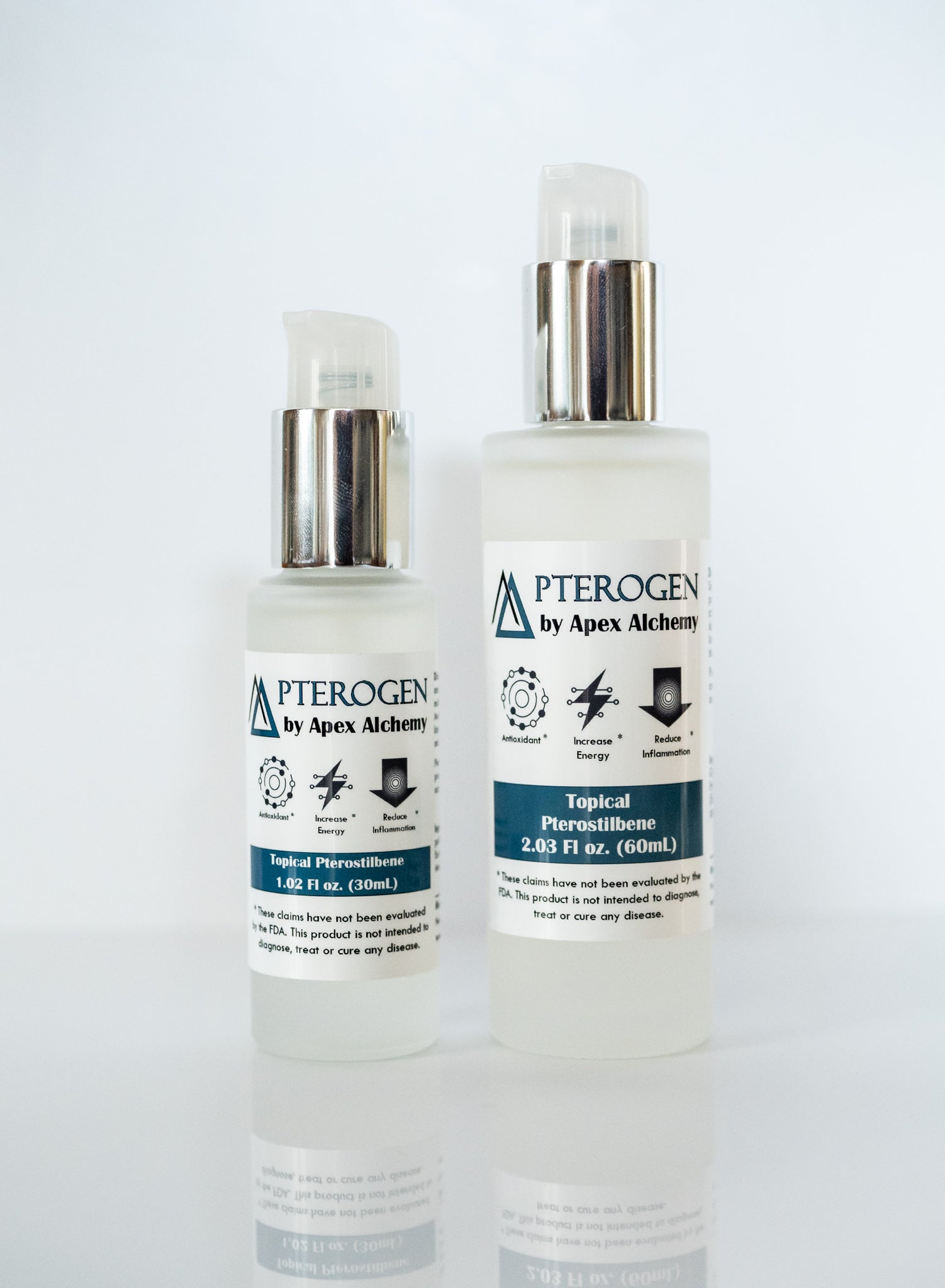 Pterogen is a topical pterostilbene supplement, a powerful antioxidant with anti-aging benefits. Using Pterogen may improve skin clarity and elasticity, reduce the appearance of wrinkles, and is formulated to help support the body's natural antioxidant defense. It is a safe and effective way to...

www.apex-alchemy.com
Last edited: