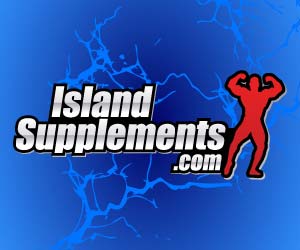 FormaSurge (120 Servings)
Manufacturer:
Body Performance Solutions (BPS)
Rating:
4.5
out of 5 stars, based on
6
total reviews.
Read all 6 reviews
Submit New Review
FormaSurge (120 Servings)
5/5

this is a quality formestane product....from all i hear formestane will soon be gone, at the price nutra is selling it at i recommend stocking up. i have been using formestane products for years and this is a top quality product!!!! get some!!!!

ICONIC FORMULATIONS REPRESENTATIVE

use code THEBIGT for 25% off

5/5

Ran a bottle of this and loved it. Four pumps applied to the upper body is the best method. Product is a bit runny but is pleasant to smell and dries within minutes. The resveratrol is a nice addition that I feel added a bit of energy and endurance.

5/5

It's a good product, I like the inclusion of resveratol. If I had to find a fault, it would be that it it seems a bit greasy.

edit: I'd have to agree with Razor, it's really hard to get past 2 pumps of application as I run out of skin to apply it to.

3/5

honestly i think theres much better forma products out there.
i found this to be messy to apply (low viscosity), offensive smell and greasy film left on the skin.
i'll give it 3 stars because IMO there's a lot of room for improvement.

I'd rate this product a 4/5. Its true the viscosity seems runny,there seems to be more greasyness to it than an actual easy lotion kind of application.over all the pump can get messy,crusty,and the nozzle will get somewhat clogged by dried debris. It didn't faze me at all though because this stuff actually worked! I noticed some muscle density,definition,libido was higher than normal,and improved strength was noticeable along with endurance.

I will most certainly return to use this product in the near future. =D! It's just that bad ass!

5/5

I used it during a Cycle of dbol, test, winny and had great results. I logged it for the BPS guys and even had my bloodwork done. My bloodwork showed that formasurge kept estrogen under control better than Adex (pharma grade) at .25mg ED. Now I was running 900mg of Test and 40mg of Winny which was impressive. I will use this product again and recommend it highly.

I've been using Dermicrine on my chest and upper back and Formasurge on the tops of my feet and chins. I am getting a nasty rash in both areas. I love both products but the carrier agent does not agree with me. I have a bottle of each left. I'm not sure what I'm going to do with them.

Ive used Formestane before but never with reservatrol. I have used it as a standalone and in combination to reduce high estrogen, works for both. I notice positive body composition enhancements but I also notice that if I run it too long I get joint pain. These days I just run it a couple days at a time. Like I said though I havent run it with reservatrol, but Ill be getting some from NP and see what happens.

What kind of dosing is good for this product ? Since its the only formestane product I can still buy in the UK, i might give it a go after I finish formeron

is 3-4 pumps good? Not sure on how high yuore supposed to dose reversatol




OLYMPUS LABS

Aussies interested in OL Product's shipped locally and US prices, PM me.

[email protected]

4/5

I didn't like the smell of it, how long it took to dry, or the countless times the pump was clogged due to the formastane not mixing with dermal agent. But the product itself did what it was supposed to do since it was dosed high enough to work. if you can get past the smell and oily residue and can find it somewhere still then use it. Just dont get anywhere near a female.