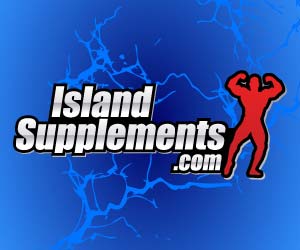 Manufacturer:
Scivation
Rating:
5
out of 5 stars, based on
2
total reviews.
Read all 2 reviews
Submit New Review
5/5

This is a great product!
I drank 1 scoop in 12oz of water with my pre and sipped on one during my workout.
after about 3 workouts the endurance really started to improve. I forgot to take it one workout and I had to drive back home to mix one up to finish my workout.
It was starting to make that much of a difference.
the Mango flavor is nice, I got a fresh peach aftertaste.
I did log this but have purchased another to keep using it.
http://anabolicminds.com/forum/suppl...scivation.html

and thanks to @The Solution

5/5

I am a huge fan of Xtend. Not only is Xtend manufactured by company that has been in the supplement market for quite some time, but it has set the bar for what other manufacturer's produce as their BCAA product.

Now, Scivation has produced Xtend Perform which is the beloved BCAA product of many, but now with Peak O2. In a nutshell, this increases exercise performance, output and intensity over time due to a lowering of lactic acid.

I have seen studies that stated this takes about 2-3 weeks to kick in, so I did not want to write a review based off of 1-2 uses.

The first time I used this was on a fasted leg day. I sometimes feel cramps due to higher volume for leg extensions, but did not notice this, I tried it the same way on those same leg days and did not experience those quad cramps. I have also noticed that intra set recovery time seems to be lower. Meaning, I can rest for a shorter period of time, but feel as though I am ready for the next set and do not need to rest as long. Lastly, normally where reps would fall off, it seemed like they did not.

Next is the flavor. I have used a sample of black cherry and have a tub of mango. I am not a cherry fan, but this was excellent. It was like a cherry Italian ice,. The mango was fantastic as well. I am a huge fan of the regular Xtend mango, but the perform tastes as though it has more of a mango flavor. I know sometimes ingredients can change a flavor of a product, maybe this is the case with the Peak o2; maybe it makes the flavoring stronger. I would put mango slightly above black cherry, but think of this as a 1a and 1b.

Mixing is perfect, no clumps and just a little foaming that disappears over time during your workout.

if you have longer training sessions, train fasted or cannot train until a while after your last meal, I would suggest Xtend Perform. It is worth the added cost, in those circumstances, where performance may drop off a little.