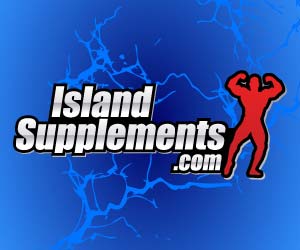 Joint Mechanic Plus (90 capsules)
Manufacturer:
Millennium Sport Technologies
Rating:
5
out of 5 stars, based on
6
total reviews.
Read all 6 reviews
Submit New Review
Joint Mechanic Plus (90 capsules)
5/5

I'm MSRIDER! First off I would like to thank MST for allowing me to try a bottle of the Joint Mechanic Plus to help me relieve shoulder fatigue aswell as pain.

Unfortunately as I began there product I wasn't able to kill it in the weight room like I'm acustom too, due to a herniated disc I was later diagnosed after an MRI. But I did continue to workout around the injury maybe not with the heavy weight but it wasn't light workouts either. Anyways here's my views on the Joint Mechanic Plus:

1) value- I think at $19 bucks you are getting a great deal. I've seen a lot of joint supps that have cost some bucks. Will I purchase this product? Sure! As soon as I get Back to hitting weights hard and get over my injury you can bet I will have me some JMP.

2) effectiveness- I feel that the JMP relieved shoulder fatigue and pain I've been dealing with for along time while on this. I actualy stopped playing slow pitch softball due to my throwing arm shoulder pain. I only had one instance where I was hurting in my shoulder and that was due to the fact that my DR asked me to sleep on that side to help relieve my herniated disc. It might not have been strong enough to relieve the inglamation in my spine but for something such as joints and shoulder issues related to dry joints and fatigue its a great product.

3) taste- nothing realy I need to mention as they were capsules, simply take 3 in the evening.

4) rating- I gave MST's JMP 5 stars due to the fact I've never taken a joint supp before and it helped with my shoulder pain so I would be unjust if I gave anything less than that. Thanks MST and Deuce for Hooking me Up.

5/5

Thanks to MST for allowing me to log and review this product. I have never used a joint supplement before, so I didnt know what to expect. 43 yr and lifting for more than 30 yrs puts a lot of stress on the body. As i mentioned in my review, I never gave much of a thought to adding a JS to my supplement intake. How wrong I was. I have been using this product for almost 30 days now and the one exercise that actually caused me to stop working out for 2 months (issues with my shoulder prior) was the upright row. I will never forget that day and that pain! Doing the particular exercise inflamed the joint which put me out of commission. Shoulder exercises were now limited to military press and side lateral raises (partial lifts).

A few weeks ago, I attempted something that i have not done in over 2 years. That is how confident i felt while using this product. No irritation, my joints felt smooth in all moving directions. I was able to do the uprights on the smith with 95lb for 3 sets 15 reps. I also had more confidence that my shoulder wasn't going to give out so i went for a max on shoulder presses. 250, achieved.

my hands and finger movements felt better especially when doing wrist curls. A great product and if you havent thought about using a JS, I strongly suggest you do. There is a huge benefit when your in the gym and you say to yourself, I know i can do the weight, but my shoulder is going to hurt or my knee is going to bother me. When you have a product that works there is no more doubt that you cant do the reps, its how many more can you complete.

5/5 taste and smell- its a pill, not impossibly to swallow and no nasty medicine stench

No stomach issues, no headaches no cramping- since never using a joint supplement before, i didn't know if i would have stomach problems. zero

i have a few more days left and will continue to use this. add this to your supplement intake, you'll thank me later

5/5

Sometimes you just need a mechanic to fix your problems. I like most guys have lots of shoulder problems which stem from separating my shoulder back in the military over 10 years ago. This problem has been pretty consistent but I can normally just lift through a little uncomfortableness.

I took this supplement while training for a power lifting competition. I was benching more frequently and heavier than normal. I really like the doses in joint mechanic. They are good enough to help acutely or in the short term, and they have ingredients that help to rebuild for the future. I'm not a fan of the typical joint solutions. This is definitely not the typical joint solution. It helped my shoulder feel stronger than it has in a year. I really appreciate that I was able to push my shoulder harder than ever, and felt like it was actually healing. This is an e****lent product, and I certainly would recommend it to others especially at under a dollar per serving!

Thank you very much for the review and congrats again on that competition!

old enough to know better, too young to care

5/5

First of all a big thank you to @MySTeek for supplying me with two bottles of this product to log. This is the third joint support product that I've used after Flexatril and Joint XT. I've also used laxo in the past to help with joint pain. I've been struggling with shoulder pain for a while, i have some bad inflammation where i always have pain in either my left or right shoulder. I haven't had a lot of success with any joint support products, laxo probably being the best, but one think i've noted is when you come off laxo, it's like you're worse off than before. I've also had some pain in my neck after a car accident last year, which sometimes would come back after doing heavy deadlifts.

Value: $18 for a 30 day supply is a bargain. I think most joint products go for around $30, so before even knowing how effective this is, it's a good buy.

Taste: These come in capsule form, so no taste, the capsules are not overly big, so it's very easy to take.

Effectiveness: I also ran dermacrine while running joint mechanic, but i would not have got as much of dermacrine if i didn't use this product. Within 10 days my shoulder pain was gone. I haven't noted any neck pain at all during this run. When i just started taking the product, it's almost like it had a pain killing effect, since i would wake up with sore shoulders and after taking it the pain would be gone. After 10 days, the pain just stayed away, there were flare ups here and there but mostly this happened when i did something stupid. I think this is the strongest i've probably ever been and my workouts are as intense as they've ever been, and a lot of this is caused by not being held back by constant shoulder pain.

Rating: This is an easy 5/5 for me, it's better than any other joint support product i've ever used. I would suggest this to anyone struggling with joint pain.

5/5

I was sent 2 bottles of joint mechanic, so I decided to double dose 1st bottle-1 did 3 caps morning and 3 caps pm. started to feel relief from achy joints in just a few days, by the time 1st bottle was empty I had substantial relief of pain. I have been running the 2nd bottle at recommended dosing of 3 caps per day, this has been working well for me. I am about 3/4 of way thru 2nd bottle and joints have been feeling much better than I would have expected them to from a otc product.....I gave this 5 stars, I won't say I am pain free, but my joints are feeling much better than they have in a very long time....


if you have sore/painful joints I recommend you give joint mechanic a try!!!

5/5

First of all, thank's to the team of "Millennium - Sport Technologies" for letting me try the product.

I tried almost any OTC product in the past to alleviate my age related joint problems.
"Joint Mechanic Plus" was the best of all, considering that it had a noticeable positive effect on my joints.
One has to keep in mind that arthritis, arthrosis and other age related conditions are not easily controlled -and a miraculous healing is not to be expected.
Foremost, its important to curb the use of NSAID's to avoid associated side effects from its use.Here is where "Joint Mechanic Plus" comes into play.

To get an idea how it performs in comparison to NSAID's:
It does not start working a few hours after taking it, instead, it has to build up for a few days, maybe a week.
After that it has the potency of about 400-600mg Ibuprofen a day.
I would advise to pre-load with 6 capsules a day (2 x 3 split) for the first days, afterwards the dose can be lowered to 3 caps a day. I noted heart burn when taking without food, so food is a good addition.

The NSAID diclofenac is not widely used in the US -but there is a scientific proven synergy between turmeric (curcumin) and diclofenac. "Joint Mechanic Plus" has "Meriva" as an ingredient, basically a more potent form of curcumin. When I took 3 caps together with diclofenac, it DOUBLED the effectiveness of diclofenac, making this combo very valuable to me, when needed. It knocked inflammation out over night, completely.

I give it a solid 5/5 rating and will buy it in future!

I am hairy all over, like the crotch of a menopausal hippie woman.


Now there is only ONE thing I did not try -but will in future, already located the lab in Peru that produces the injectable solution:

https://saraguitiprado.wordpress.com...x-triplarinus/



Interestingly enough, the species of Pseudomyrmex triplarinus has a venom that has been analzed and it seems as though it has some qualities which can be used in the treatment of rheumatoid arthritis (Ward 2002). Its venom has anti-inflammatory properties (Pan and Hink 2000) and analgesic agents useful in treating autoimmune diseases, especially rheumatoid arthritis (Sukhwani). The venom has been extracted from the venom sac of the ant and the analysis shows that it has high contents of glycoprotein, heparin, chondroitin sulphate, polysaccharides and other hydrocarbons. It has high activity when it is highly purified, with very few adverse effects, allowing for long-lasting results.

This info could also interest @Newth .

I am hairy all over, like the crotch of a menopausal hippie woman.

If it was sourced elsewhere. Did all the research first before jabbing it under my patella.

I am hairy all over, like the crotch of a menopausal hippie woman.

To not further derail this review thread: Joint Mechanic Plus works. For me it was the only Supplement that made a noticeable difference.

I am hairy all over, like the crotch of a menopausal hippie woman.