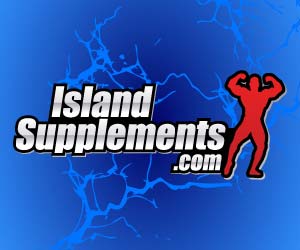 NANO Vapor Peformance Series (40 Servings)
Manufacturer:
MuscleTech
Rating:
5
out of 5 stars, based on
1
total reviews.
Read all 1 reviews
Submit New Review
NANO Vapor Peformance Series (40 Servings)
5/5

I'll have to admit i did not like the former lines of MT products, pretty much the only thing i liked was their Cell-Tech for post workout glycogen replenishment/creatine.

Anyways on to this product they clearly label every single ingredient and HOW MUCH there is of it. The energy from this is just crazy, i usually always get to the max dosage of a pre workout for energy but i have continued to stay around 1.5-2 scoops which is surprisingly less caffeine then i used to use. The yohimbe + Large amount of citrulline in this product make the pumps just insane, i seriously have never experienced such a pump. Agmatine isn't even close in my experience. I am on my 5th tub of the new Nanovapor and both flavors fruit punch and blue raspberry taste perfect. Once i finish my 5th tub i will be trying sour apple!
Highly suggest you contact MT for a sample, see for yourself!

I can't believe I am saying this but I have used multiple samples of the new one and I really, really liked it. It sickens me to even say that but this one they got right even if it is a little stim heavy. If you want kick in the ass this is the one for you.

If my direct and cynical approach bothers you, just ignore it. I'm just saying what you need to hear ;).