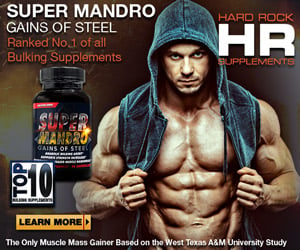 Manufacturer:
Fahrenheit Nutrition
Rating:
5
out of 5 stars, based on
8
total reviews.
Read all 8 reviews
Submit New Review
5/5

Taste: 10/10 I had Melon flavor and it was the best tasting supplement I have ever taken. I cant say it tasted like melon, more like a popular sports drink.

Strength and Endurance: 10/10 I saw both my strength and endurance go up noticeably. Strength retention between sets and lifts was incredible.

Miscibility: 8/10 I shook the product up in a water jug, it'll leave a little bit of residue at the top but if you let it sit a few minutes and shake it again it completely dissolves.

I seriously recommend this product.

5/5

Excellent product in this catagory, well worth the reasonable price. Great flavoring & mixability. The superior quality of ingrediants is readily obvious. Recommended.

5/5

What can I say, tastes great, mixes better than most bcaa products, and the face tingling about 5 mins after pounding this lets you know that beta alanine is kicking in. I found with this and Volatile combined pre workout, I have some trouble ending my workout in a reasonable amount of time as I keep wanting to add extra sets.

Fahrenheit Nutrition continues to impress!

5/5

My first time with a BCAA product. Definitely recommend this!

Endurance – I would give this a 5/5. Flavor is great but unfortunately like all BCAA products this has to be mixed in a shaker bottle, again a whisk ball is best. Not a knock on this product, just something with all BCAA powders.

Pro's – was able to get a few extra reps/sets which in turn helps assist in muscle building

Cons – there is some creatine in this as well so be careful of saturation.
Mixed together – at first I was using volatile as a PWO then drinking Endurance during my workouts. After someone's recommendation, I decided to mix these together, which seemed to prove more beneficial with overall stamina, energy and clarity. Again no crashes.

In closing – I would highly recommend both these products to anyone looking for that extra edge or perhaps looking to diet and decrease muscle breakdown.



This is my Third product from the Formutech line and have been EXTREMELY happy with the results.


Keep up the great work. I look forward to testing anything else in the line.



Double S - Endurance and Volatile Stack/Log

5/5

Mixibility:

I had 0 problems with mixibility, sometimes there would be some left over debree, but since i mix this up the night prior it was gone by the time i went to use it. No complains here.

Taste:

This really grew on me as the log went on. The mango may throw you off and then you see green when you mix it up. Overall its so refreshing, it does not hit you right away but it does add up over time. its like a huge after taste of the mango and nothing right away which is pretty cool!

Formula:
7g of BCAA, 2.5g Glutamine, with CM + BA included, cannot complain endurance aspects on top of BCAA's to aid in recovery, endurance, and performance. This product is very similar to xtend my staple, but honestly between those 2 products both are very good for intra-workout and recovery i cannot give the edge to either because they are both SOLID formulas. and Xtend has won multiple awards for intra-workout/recovery prodcut of the year.



The important Aspects

- How will this aid my recovery on workout days?

Recovery on a day to day basis increased
Less rest between sets
Less DOMS from day to day activity

- DO i notice any recovery during my sessions? Decreasing Rest Times?

Yes to both, VERY noticeable as i continued to start supersetting things.

- Do i experience less DOMS on a day to day basis?

Absolutely

- Are the effects of CM (Aid in pump/recovery) or BA (Endurnace/performance) Felt during my sessions?

Both.. and the pictures reflect it below


Dosing

I will be dosing 1 scoop in 20oz of water during my workouts on workout days
2 scoops will be used sipped between meals on non-workout days (5g of leucine between meals) which is 2 scoops of the product because i average 3 meals a day, so i will sip after meal 1, and after meal 2) Layne Norton's MPS Study (spacing meals further apart)

5/5

First off, this is a BCAA that you'll actually enjoy the taste of. And it does actually help with anaerobic muscle Endurance. It's winter in Colorado and I'll be damned if I actually go test if I can run better during bulking season. I was definitely able to push harder in the gym and put on 5 lbs of muscle during these past two weeks. My only knock on Endurance is that if you take 2 servings before a workout you only get two weeks out of a tub. But, this is a great ingredient profile and effective dosages are gonna cost you no matter what you take.

You can check out my log of Endurance under the title:
You don't have to endure the taste of Endurance.

5/5

Formutech Endurance Melon

Taste: 10/10 No matter how many times I added water to it, the taste stayed amazing. Reminded me of Midori Melon Liquor

Mixabilty: 9/10 No problems there. Used my blender ball, shook like crazy, and it was good to go. Typical foam, and floaters like other products

Performance: 10/10 Even days when I didn't use a pre, my workouts were a breeze. I had never used a C-O-P containing product, but I believe that is what gave me the boost to keep going on reps.
- I also did 65 mins of elliptical one day, with most of it being pretty high intensity. That is unheard of for someone who hates cardio as much as me.

Recovery: 10/10 Did 10x10's lots of volume, and had very minimal soreness.

Overall: 10/10 Great flavor, mixes easy. It did exactly what it was supposed to. I averaged 1800-2500 calories and was taking fat burning supplements, and Endurance helped keep my muscle from being wasted away.

5/5

Great intra workout drink! Flavor was refreshing and not to sweet. Like the others have said mixes with just a few shakes and no left over grit on the bottom. I do very high volume workouts and endurance kept me going and able to push harder through my sets. Highly recommended!!

Flavor: Melon

Taste: 10/10 Directions say to mix with 10-12oz but I like to have a lot of water when I workout so I started with 32oz. Amazingly strong flavor. Best I've ever had in a bcaa. Actually ended up adding another 20oz later to cut with what was left and it was still amazingly flavorful.

Mixabilty: 10/10 mixed in just a regular empty Gatorade bottle. A few floaters as foam at first but these went away in a few min. Very rare for a bcaa product.

Performance: n/a/10 took this paired with volatile so hard to tell exactly which did what but I felt great throughout my brutal leg workout.

Recovery: 9/10 Unusually low amount of soreness after a leg day so I'm giving big props to this.

Overall: 10/10 by far the best tasting bcaa I've ever had. Seemed to do exactly what it was supposed to and was a treat to sip throughout my workout.