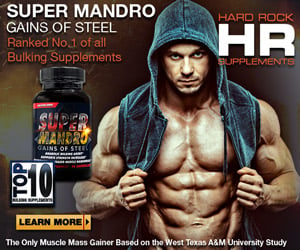 Manufacturer:
PES
Rating:
4.93
out of 5 stars, based on
14
total reviews.
Read all 14 reviews
Submit New Review
4/5

Shout out to @bdcc for getting me a sample of High Volume. I did promise a review so here goes...

Profile
8/10
Includes most of the top pump players,
Agmatine
Citrulline
Nitrates
HydroMax

Effectiveness
8/10
Definitely provided some extra vascularity and increased pump. My arms really started to balloon up as of from my second warm up set and continued to fill up through the rest of the workout. Nothing long lasting though, not that I noticed.

Taste
10/10
I was sent a Cotton Candy flavoured sample and I have no complaints at all, I really enjoyed the sweetness.

Mixability
7/10
Mixed well but left a crystalized residue at the bottom that I had to add extra water too to shot down.

Price/Value
4/10
I think this one depends on where you are buy it's £32.00 for an 18 serving tub over here in the U.K. Works out to a whopping £1.77 Per Serving!

Overall
It's a good pump based pre-workout with a solid profile and nice sweet taste that delivers on it's promises. If it was a little cheaper it'd go straight into my top 3 pre's but as it is so expensive I can't give it anymore than a 6/10.

High Volume (245g)

Don't mean to hijack my man. Just a few thoughts.

Isn't that mathematically a 7.6 out of 10?

38/50 points = 7.6

I just ordered it for 50% off on Black Friday so $21 US.

$1.16 per serving which isn't exactly cheap but I have to give this one another try. Only had a sample which I enjoyed.

Stiff competition out there because I'm going to be putting it up against RagNORok, Maxreps+, and Powermax XT.

My favorite this far is Rag. By MST. About $29 shipped 10 servings however so. $2.90 per. 155 oz.

That's with a discount applied.

I didn't base my overall opinion on my other ratings, they were all individual. I did like it, it's just the price issue

Cheaper by amount of pump actives, despite the 18 serving size each tub has more actives than competitors.

Comparing amount of actives vs. Price we actually beat every top competitor we looked at

We just aim to make sure each serving is genuinely effective.

PEScience Representative; Use the code Driven for 30% off at pescience.com

I don't mind paying for quality products. I'm looking at buying a tub of High Volume now actually. Just posted a question asking for flavour preferences between Cotton Candy and Blue Frost.

I enjoyed the cotton candy sample so I ordered blue frost to compare.

I haven't received it yet. Will report back here when I do though!

I have tried so many pump products and I keep coming to high volume, a bit of a warning, if you stack the recommended two scoops high volume with an energy pre, pumps can be severely painful. Best pump product out there.

UPDATE: Received Blue Frost and it's simply amazing. Great pumps, taste, mixability. It's a great supplement and I can highly recommend it.

Raspberry Lemonade tastes pretty damn good!

The pump and fullness is real! ...Had people asking me if "I had jumped on something" lol.

Looking forward to stacking this with Kre alkyln and X gels

5/5

5/5 On this entire supplement profile. Have went through a good amount of tubs of this and its something I keep at all times in my cabinet. Best pumps for the price easy, and great when added to some PWO's out there that are lacking in the pump department. Also the only Non stim pump product that I'll use solo as a PWO when breaking from Stims.