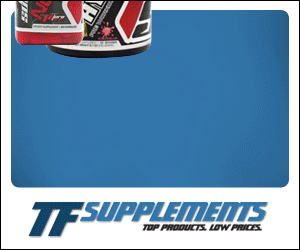 Manufacturer:
Lecheek Nutrition
Rating:
5
out of 5 stars, based on
2
total reviews.
Read all 2 reviews
Submit New Review
5/5

AMPitropin FINAL REVIEW!
Speed of Effect: about 30-40 minutes
Duration of Effect: 3-5 hours
Effectiveness: 10/10 This product is an exceptional nootropic supplement. It helped me blast through school work at 4am just as much as it helped me get maximum focus if I took it before lifting. I love the fact that it really has a variety of applications and works extremely well in either a one or two capsule dose.
Negatives: no negatives to report at all and it didnít lose effectiveness over time
Would I buy this product/encourage others to buy this product: yes and yes! I will be picking up a bottle of this on my next supplement order (which Iím overdue to make now) and I would encourage anyone in need of some extra focus to give this a shot, you wonít be disappointed!!

5/5

This product delivered!! Gave me intense focus as I lifted. I use this product about once every 1.5-2 weeks as to not build up a tolerance which I noticed when I was using it 1-2/week. I save it for big days at the gym. I have used it about 8 times and am yet to have a bad workout. I feel zoned in and ready to lift anything.

Not much increased animal energy or anything just a very smooth focus for about 3 hours.

Cons- Tolerance builds fast and there is a noticable come down in my opinion at about hour 5. I do get sleepy when I take it so I find it works best taken for an afetrnoon session versus a morning.