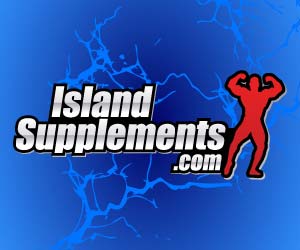 Intimidjate SRT (30 Capsules)
Manufacturer:
iForce Nutrition
Rating:
4
out of 5 stars, based on
1
total reviews.
Read all 1 reviews
Submit New Review
Intimidate SRT (30 Capsules)
4/5

Strength: I should have run this stack for 8 weeks, I felt like I was getting ready to break through a few plateaus at the end of my 4 weeks.

Libido: Days 11-17 were Crazy high! Have never had this kind of boost on another natty test booster! And definitely had that Alpha feeling the last 2 weeks!

Pump: Definitely felt the muscle fullness during all my workouts. And vascularity was also at an all new high- Front delt veins for the first time! :D

Recovery : I feel like this is really where the products shined ---- Incredible sleep & I woke up feeling like I could do any type of workout! I did a few intense full body workouts during the four weeks & the next day I felt like I could have repeated them without any problems! Also woke up most mornings feeling like a teenager again! ;)

It really comes down to this --- there is no question I'd buy this stack again in the near future --- Except next time .... 8 Weeks!!!!!!