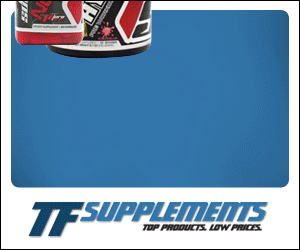 Manufacturer:
Muscle Pharm
Rating:
2
out of 5 stars, based on
2
total reviews.
Read all 2 reviews
Submit New Review
1/5

Tried this.... stomach felt like a bloated upset mess......may work for some.. but it was a total waste of my $$.........mixed it... and if I didn't consume it rapidly... contents settled to the bottom of the container rapidly....leaving me to state it has POOR mix-ability.......taste was ok..... effects?.....took about 30 - 45 min before training.....ok.. nothing special.... but my gut could not stand it!

i used assault like 3 years ago. a full acoop destroyed my stomach too lol. blue raspberry tasted really really really good though

3/5

I have only had the blue raspberry as that is what I love for pretty much all pre-workout drinks. This did not disappoint in the taste department.

The problem that I got from this is an upset stomach. I varied the amount in each scoop to try and accommodate for this with no luck. After about 1/2 the tub was used up, I think I got use to it.

The new forumula is awesome. Love that you only have to take one scoop. Ingredient profile it one of the best. I can go forever on this stuff!