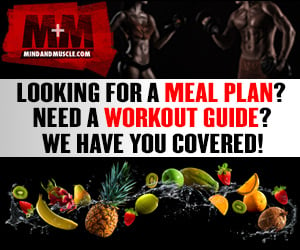 Manufacturer:
Serious Nutrition Solutions
Rating:
4.89
out of 5 stars, based on
9
total reviews.
Read all 9 reviews
Submit New Review
5/5

I've been on X-Gels for approx. 5 weeks. I started out taking 1g(4 pill) then went to 1.5g (6 pills), now I take 2g(8 pills) preworkout.

The pump is amazing, (almost too amazing, depending on which body part I work).

I'm making gains week after week, as far as what I'm able to lift. I've been sticking to the same routine to see how my strength progress is going.

It's not only how much I'm able to lift, it's also how I'm able to finish that last rep with no spotter. Sometimes it looks like I bit off more than I can chew, but I just press through and I know ARA has been a contributing factor.

As far as side effects, I haven't really had any bad ones. I haven't taken fish oil since starting and have only had fatty fish (salmon) a few times here or there while on X-Gels, which is more of a coincidence.

5/5

Just finished 50 days of x-gels. taken on workout days only (4 workouts a week). 5/3/1 programming. I dosed 1 g x-gels with 3 g GMS and 1 g ALCAR 45 min preworkout.. Put on about 5 lbs during the cycle. Ate about 3000 cals a day (200 protein, 100 fat, 325 carb).

Some decent strength gains.
Bench went from 205x6 to 205x8 hit 235x1
Squat from 260x5 to 280x5 hit 315x1
Over head press from 155x3 to 165x4

chest flexed from 40.5-42in
bicep flexed from 15.75 to 16.25in
waist from 34.5-35in
total weight from 191-196 lbs

only side effect i noticed was a little joint pain towards the end of the cycle. which could have also resulted from the increase in strength, a little fish oil 8 hours after ArA dosage helped though.
I would love to use the product again in the near future. Might run again in the summer with similar lean bulking goals in mind. Might try 1.5 grams.
Would recommend to anyone looking to put on size and strength in a short amount of time and without turning to PH/DS type products.

5/5

Thank you to SNS for letting me try this great product. First off I started out weighing 184 lbs. I took SNS x-gels for 25 days and I gained 5 lbs. I stayed pretty lean and gained a lot of strength.

Strength gains: 5/5
In the 25 days I was using x-gels I set a PR in max bench press. I was able to bench 300lbs before, and by the end I am now at 310lbs and close to 315. I also was able to set a PR in deadlifts for reps. I started out deadlifting 335 for 8 reps and now am at 355. I feel so much stronger than when I started. I have seen all of my lifts increase and I know it is directly due to x-gels.

Side Effects: 5/5
Only good side effects here. I did not have any joint pain. I did get sore a lot more than usual. But it was the good sore, the kind we all love. It sort of felt like the soreness I felt when I first started lifting 8 years ago.

Physique: 5/5
My muscles are much more full and feel more dense. I look more vascular. I have received multiple compliments since starting x-gels. I feel great.

Overall I loved x-gels and had a great experience on it. I gained so much strength and felt like I could handle any weight that was thrown at me. I am super happy with the mass gains I made of 5 lbs in just 25 days. Thank you SNS! I will definitely run this again!

5/5

I believe this is the best way to review my run with X-Gels:

I stacked X-gels with Glycophase, ALCAR, & GMS

I used this stack for 7 weeks.

I started with 1g ArA and worked up to 1.5g on workout days

I had no issues with joints or painful DOMS

I set 2 PR's during this run!!!
(Incline Bench & Standing Overhead Press)

I will definitely be using this stack in the near future!!!!

X-gels work... Plain & Simple... Just like my review!

5/5

I initially started logging ArA with Hemavol/ALCAR to further synergize with the entire concept of it and I was making ridiculously huge strength gains and becoming visibly leaner as I went through my bottles. I dosed it at 6 caps (1.5g) throughout the entire cycle for 50 days as recommended using a Madcow Style Strength Training plan. DOMs and joint dryness/aches were not as bad as I thought they would be according to others. In fact, I barely noticed any joint problems, but DOMs were definitely there. To keep the review short, this stuff is amazing and can be run standalone. No additional stuff required, but to really maximize it, it's recommended to use 2g ALCAR (or any other L-Cartinine Salt) and 3-6g GMS.

I'm a rep so take this for what it's worth if you'd like.
I have used xgels before and iv always thought they where great. Good strength gains, good pumps.
But TODAY I decided it was time to try 2g before an arm workout. I stacked it with 10mg of ostarine and a swag shot. wow, biggest arm pump I have ever had in my life. I didn't want to leave the gym. The pump lasted for hours after the workout. I was getting looks from everyone!
5/5 for sure!

But yeah, I'm a rep so if you don't want to take my word for it try it for yourself

Serious Nutrition Solutions Representative

5/5

Dosing I dosed X-Gels ONLY on workout days ( which was 4 days per week) This lasted me roughly 12 weeks or the recommended cycle of 50 workout days. I dosed it at 4 caps/1g per day anywhere from 15min pre workout, up to 45min pre workout. I dosed it alongside the Glycerol Monosterate product (GMS.) GlycerGrow, and also dosed alongside a carnitine salt (ALCAR). I dosed the carnitine at 2g, or 4 caps of ALCAR at the same time I took the X-Gels. I dosed the GMS as followed: 5g with my pre workout supplement of choice, and 2.5 g mixed with my intra workout supplement (or sometimes all 7.5g with my pre workout. The dosing for the GMS varied until I found my sweet spot.)

The Review

Strength 5/5 Gonna start out with probably the most noticeable thing I encountered with this supplement was the strength gains. As I said before, on this product my lifts have jumped leaps and bounds, especially coming off of the hamstring injury I had. Just a few to mention were:
Bench 285-305
Squat 405- 395 2x2 375x4 355 6x5 All prs I hit on this product
Clean 275-282 (its a form issue)
Snatch 205-225

And a multitude of other endurance gains and what not. I started seeing major strength gains around my 20th day roughly and they just kept increasing weekly. I felt almost too strong sometimes, where I had to tone it back to prevent any other injuries from happening!

Size gains 5/5 Well for this topic, I cant tell too much of a difference besides a lot more fullness in my muscles. I look a lot bigger but the scale "only" changed 10lbs. I went form about 231-242 over the course of this log. While I only took a few pictures. It almost looked like my waist got smaller while I blew up in my upper body. I definitely enjoy that given the fact that Im lower body dominant. Overall a great mass gainer being that I managed to put on roughly 10lbs in a little under 12 weeks!

Misc 5/5 So the miscellaneous category is basically anything else I noticed and everything that I have noticed was positive! WITH THE EXCEPTION OF GROSS BURPS, but besides that all positives. I did start experiencing doms around the 15th workout, and by that I just mean worse doms than usual but nothing too severe. Didnt experience any sort of dry joints or joint pain either which is great because I had actually worried a little about that. Also I never had to dose any joint product/fish oil/ etc. Aside from that everything was a positive with this product!

Overall I am giving this a 5/5 I cannot wait to try ArA again and im looking forward to trying 1.5g this next time!! I would like to than SNS for another great product addition to their line! Ill be a repeat customer for sure!

Nice Review iThrow but it's kind of hard for me to read. Nice job on the cleans!. I just started trying to do those this past January and I just can't get the technique down, plus no bumper plates at my gym. Well there is, but its in a special secret room/dungeon area that you need "permission" to use.





ArA is short for Arachidonic Acid and it is awesome. Running through a bottle of X-gels right now. I get pumps like I have never had before and DOMS like when I was a newb.

4/5

I was really excited to finally try ARA after all the studies and positive feedback. I don't want to detract from that. Unfortunately it didn't agree with my body. The only reason I gave a 4 is simply because I reacted badly with inflammation very quickly. That being said I still support this as a very beneficial natural anabolic. Convenience, value, everything else is a 5.