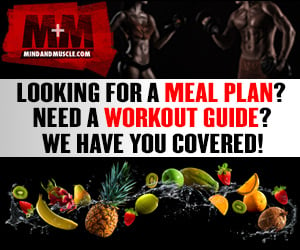 D-Pol Powder (30 Servings)
Manufacturer:
Purus Labs
Rating:
4.75
out of 5 stars, based on
4
total reviews.
Read all 4 reviews
Submit New Review
D-Pol Powder (30 Servings)
5/5

Definitely will be running D-Pol again.

Taste was outstanding. Anyone who has used DAA before knows it's tastes like rotten lemons sprayed with rotten lime juice. Purus covered this very well in their custard cream flavor. I actually wanted to take more than I was supposed to because it tasted so good. Very dessert like.

Dosing was easy, just mix with water and drink in the morning. Some grittiness but that was my doing since I would just fill a small cup half way, put in my scoop, swirl it around until mostly mixed, and then drink. I took this with Condense on workout days which gave insane pumps and vascularity. Even on days of just taking D-Pol I still had mild pumps and more vascularity than normal.

Effectiveness is where D-Pol shines. I've used test boosters before, including DAA and seen/felt results, but D-Pol by far has been the most effective. I wish I done bloods to know how well, but I was far aggressive than normal, or on other boosters, and I've felt like an alpha male on supps before, but not like this. I also for the first time since my teens and early twenties got back acne. Not badly, just a few minor spots here and there. No other boosters have had this effect. My libido was through the roof. My wife got angry quite often from having to fend me off. And my strength was up as well. Nothing crazy like a PH but definitely noticable.

Overall, D-Pol is a solid product and well priced for what you get. Adding an AI would certainly boost these results. I would recommend it to every guy looking for something natural for an extra edge.

I just noticed this was the first review in here. Pretty sure a few other people have run it

Thanks for all the time and effort you put in. I know how tough it can be with other priorities. Great job.

Anytime. Love this stuff. I'd take just as a treat if I could cuz of how good it tastes. Logging a cycle for AMS/Forerunner right now and this will absolutely be a part of PCT for sure. Thank you for the opportunity.

4/5

PACKAGING: 8/10
-Simple, efficient design; Consistent with the other Purus products. I like the modern yet simple look as its not flashy but still catches your eye. Tub is about the size you'd expect for a 1 month powder. Only negative is the scooper is pretty big and can make the last few scoops a bit of a hassle to get out in the proper dosing.

MIXABILITY: 4/10
-80% of this mixes very well with a quick shake or spoon swirl. the other 20% however doesnt mix at all no matter what. I tried hot water, longer shaking, spoons, blenders, and even letting it sit for an hour all to no avail. Just suck it up and wash down the granules at the bottom and you're good to go, but it will not mix.

TASTE: 9.5/10
-Loved this. I'm a huge vanilla/cream flavored person so this was right up my alley. It has a slight sourness to it, almost like a lemon meringue pie flavor. Can have a bit of a lingering aftertaste which is the only reason i didnt give it 10.

SERVINGS: 7/10
-For starters, my tub came up 1 day short (the other log came up 5 so there may be a bit of a consistency in dosing issue). The scooper is pretty big and the powder is fairly fine so i can easily see how a very consistent dose would be hard to get. I was pleasantly surprised as when i first looked in the tub i thought it would run out much sooner.

EFFECT: 8/10
-As a DAA product, it absolutely did what it bills. I had noticeable increases in libido, aggression, and overall sense of well-being. The downside was that I did not see much in the way of the pumps that are claimed. i had a few GI issues during this cycle, but I cannot guarantee that they were from this, and actually seems less likely that they were due to the fact that they were weeks in, not right away.

Positives:
-Increased libido, aggression, sense of well-being, no gi issues

Negatives:
-Poor mix, servings claimed vs actual, lack of pumps

OVERALL: 9/10
-Great taste and very noticeable impact on my libido and aggression were the highlights of this product for me. As a DAA product, I would certainly recommend this, as I can tell that it worked for me. I would use this as part of a PCT or possibly as a standalone natty cycle. Another key here would be that I had no GI issues that I can directly link to this product. I haven't tried bulk DAA but if you have issues with that this would be worth a try IMO.

Just started my PCT and had some bulk DAA left over. Yuck! I miss my D-Pol so bad right now, I had to order more from NP.

There's no going back after having the Dpol

5/5

I'm not a fan of test boosters but decided to pick this up because it was on sale... I was very pleased. Loved the aggression on this product. The flavor confused me....sour almost vanilla something....YUMMY AS HELL!

I did however react badly to the nitrate at the tail end. I bought some sodium nitrate to be sure but then again I have stomach issues with nitrates anyway. Given that fact I'm still giving a 5/5 rating!