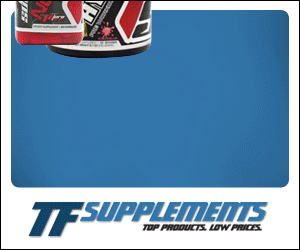 Gut Health (75 Capsules) (New Formula)
Manufacturer:
EvoMuse
Rating:
5
out of 5 stars, based on
5
total reviews.
Read all 5 reviews
Submit New Review
Gut Health (75 Capsules) (New Formula)
5/5

Kind of a strange topic to discuss, but in all honesty:

Overall: 10/10

Description: With all the supplements we take nowadays, we seem to be seeing more and more issues with GI discomfort and frequent trips to the bathroom. I personally had very big problems with frequent trips. I started taking gut health about 3 weeks ago, and I have had NO problems since.

Value: This product has already paid for itself in my eyes due to the full absorption and breakdown of all the key macros I take in on a daily basis... Instead of seeing them get flushed down the commode every couple of hours.


I would HIGHLY recommend this new gut health formula to anyone having GI issues. Just give it the first week and you'll be sold.

Thanks!

5/5

I noticed the page here to review products and I had to throw this out there for anyone who might not think to try it, your making a mistake.

I have been through different versions of this product and I can say that it has helped me in a bunch of ways. For instance, the whole "protein farts" problem disappeared for both me and my friend when I recommended he try it.

I havent felt bloated as much after taking it and it has helped issues Ive had with IBS. I was on a prescription medication for it and have since stopped the prescription with the help of Gut Health. I would recommend it for an overall health and wellness, I can tell you its a staple for me

5/5

well, i must say this guy fixed my issues with the bathroom, i could not eat vegetables because every time i was going to have a meal with vegetables i was feeling sick and i had to go many times to the bathroom, so i was taking supplements as greens but then i started with the and i did not have any issues anymore, also i am now able to drink milk and having no issues at all, something that i couldn't do before.

Great value too as it is cheap in UK and it last more than one month, ingredients wise it is very solid profile.

good product :)

this will be with me always now :)

This got my interest and I wondering if it is a probiotic product? If it is well I normally get a natures own brand which is stored in a fridge to protect the healthy germs. If not then I would like to try because I haven't seen anything like it here that actually works. Really theres nothing better than a healthy digestive system.

PEScience Representative; Use the code Driven for 30% off at pescience.com

5/5

This stuff is far and away one of my "must-have's" one bottle lasts forever and it truly has helped my gi system. I have never had a great digestive system and any random meal could have me backed up or running for the bathroom... this has evened me out greatly and really made me feel much better after most meals.

Got 3 bottles on the way, and if these reviews are anything to go by it will likely become a staple.

5/5

This product has been a staple for me for years and I love it. Gut health has been a life saver for me and I can always tell when I do not take it for a few days. Any time after drinking the night prior, I wake up and pop two gut health followed by at least one more later in the day and it seems to do wonders. My wife and I both swear by this product.
Similar Forum Threads
By dsade in forum Nutraplanet

Replies:

6

Last Post:

03-27-2009,

11:40 AM

By dsade in forum Nutraplanet

Replies:

8

Last Post:

01-21-2009,

11:13 PM

By NutraPlanet CS in forum Nutraplanet

Replies:

11

Last Post:

04-26-2008,

01:27 AM