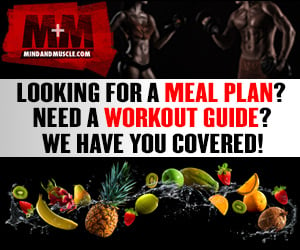 Manufacturer:
Applied Nutriceuticals
Rating:
4.33
out of 5 stars, based on
3
total reviews.
Read all 3 reviews
Submit New Review
I was sent 25 serving sample of Uncut about a week ago. I have always used powdered pre workouts and was skeptical of the claims of this product. However, after trying it for the past week I am a true believer in it now.

I first dosed one cap at before work. I work at 2:30 am so I always have some type of caffeine in me early (around 200mg). Uncut completely destroyed caffeine solo. It took about 20 min to kick in. I got sharper focus and a more alert feeling. I felt more stimulate mentally and a slight sense of euphoria. The surge of energy was slight but definitely noticeable. This lasted roughly three to four hours.

The past week I have been dosing 2 caps preworkout and I have found this to be my sweet spot. Kicks in about 15-20 min and the alertness and focus comes on. Alot more endless energy at this dosage. I was pushing out more reps and sets with more mind muscle connection than my last preworkout (400mg caffeine). Felt a sense of euphoria and did not wanna leave the gym. Rest time also decreased between sets.

Have used this for 5 workouts and it's effect has not waned yet. The focus is similar to the OG Craze and I love it. I will definitely be purchasing this in the very near future!

MY I-FORCE NUTRITION INTIMIDATE/REVERSITOL V2 SPONSORED LOG (PICS)

http://anabolicminds.com/forum/supplement-reviews-logs/202817-here-we-go-2.html

4/5

I'll start off first by saying that 95% of my fire department participates in powerlifting competitions and pretty much dominates the meets with everyone walking away with a gold minus one. The station is full of a bunch of montsers! These guys are very set in their ways and never stray from what they know. That being said they usually use NO Shotgun until I got them to switch to Focus XT. From the very get-go Uncut had its job cut out for it and it did not disappoint!

Everyone that has used it thus far has commented specifically on the very smooth energy that they get when taking 2-3 caps. There weren't really any comments on any noticeable strength increases out of the norm or anything. They continuously used Shotgun for years even though they all note that it makes them jittery lol - jack asses!

Personally, I can't take Uncut past like 4 beacause I am amped for hours after, literally! It's hard to believe that so much energy can be packed into a few tiny pills. Anyways, the most noticeable effects were the smooth energy that did not make them jittery. One of my buddies I gave it to that usually takes about an hour and a half for a workout did super sets of everything and was done in 45 minutes without even noticing. He just laughed it off and didn't realize that he was already done with his lift.

I think a total of 8 of us tried it and it was a 25 cap bottle so we didn't get to try it as many times as we would have liked but we enjoyed it none the less. Another thing that was commented on and surprisingly taken as a positive was that it came in a pill form. There were a few of the guys that didn't care for it but the majority of them didn't seem to care either way.

We would like to thank AN and Jeff for the opportunity to give this a try and we think that they have a real winner on their hands!

The Physique Biochemist

Biochemistry Major

Your Physique AND Credentials Should Back Up Your Position

4/5

Picked this up from Amazon for $15 was an absolute steal! I would like to say this is a great product! When using this product you absolutly have to find your sweet spot. At first I took 3 and it was way too much to handle. I found that 2 pills was aboslutly perfect, Focus was not completly there but the pumps, strength and drive was. I think its great to have a substitute to preworkout powder not having to gulp down a 32 oz mix before the gym. This is the first preworkout pill I have taken and and absolutly love it.