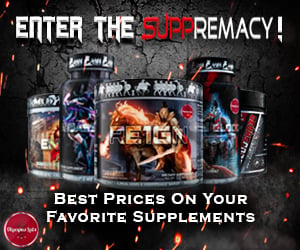 Manufacturer:
EvoMuse
Rating:
3.67
out of 5 stars, based on
3
total reviews.
Read all 3 reviews
Submit New Review
5/5

If you can handle the burning sensation on your skin this is a topical you. You can try Eviscerate Smolder for less of a burn.

5/5

I've been using this for a little while now and I'm already seeing results. I love the burning sensation. In fact I was expecting a little worse from all the threads I've read. After only a week my midsection is already leaning out a lot. The smell is pretty decent too. I like it anyway. Smells a lot different than most TD's. Not unpleasant. It tingles a little after application but doesn't start burning till much later after physical activity. The fat around my navel already feels much thinner.