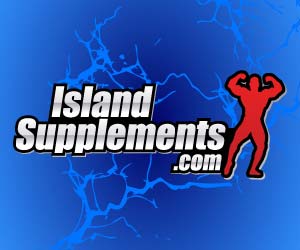 Manufacturer:
Redefine Nutrition (FinaFlex)
Rating:
4.5
out of 5 stars, based on
10
total reviews.
Read all 10 reviews
Submit New Review
5/5

Finaflex really has a winner with Max Pump!! I have tried numerous products which claim to give you a pump, but most fell a little short on their promise. Max Pump however lived up to the hype in a big way! My muscles almost looked like they were going to rip out of my skin, and my vascularity was insane!! I was also more focused while training. Another thing I really like is that it's a pill and very easy to take. The only drawback would be the fact that recommend dose is 4 pills, this though is a very minor factor and well worth the positives of it!! I would highly recommend Max Pump to all who are looking for that skin tearing pump!!!

1 out of 5, with 5 being the highest score possible...

1) Vascularity/Pump (4.5)

After the initial loading phase I had crazy pumps in the gym. Vascularity was down a bit, but this has everything to do with my adding weight over the last couple months and nothing to do with the product. When I started taking my dose at night I would wake up with great pumps and actually feel leaner in the morning also.

2) Muscle Endurance/Stamina (5)

This is where I noticed the most change. Lactic acid didn't build up nearly as much during high rep sets and my endurance was the best it's been in a while. Added reps too all of my lifts across the board.

3) Muscle Strength (4)

Not sure if my strength went up our the increased endurance did it but I added weight to about seventy percent of my lifts. I don't do any low rep high weight work so I can't say for sure.

4) Overall Physical Performance (5)

The increased endurance had me at a great new level during this log. More weight, more reps, faster recovery time all made my performance top notch and the best it's been in months.

5) Overall Opinion of Product (5)... How much do you like this product???

This is one of the top three products I've ever used. As a pre workout it rocks with some major pumps. As a staple it gives great pumps during the day and seems to have a repartitioning effect when taken with food or before bed. Increased endurance and reduction of lactic acid build up for the higher reps makes it a great product for a recomp, cut or even a bulk depending on your goals.

I've been blown away by MAX PUMP and IGNITE and will definitely be using MAX PUMP as a staple and rotating ignite into my pre workout supps from now on. Any questions let me know. Thank you Finaflex team and especially Kleen for giving me the opportunity to run this log for you guys. Hope I lived up to your expectations.

Use Code Montego15 for 15% off at milehighkratom.com

5/5

I stacked MaxPUMP and Ignite2 for 30 days with excellent results.

First of all I want to thank Snagency and the rest of the Finaflex crew for this opportunity and for following along. Your supportive comments certainly made a difference and pushed me hard over the last 30 days.

If I were to sum this stack up in two words, they'd be: simply awesome. All my lifts went up and most impressive was on Day 30 I hit my goal of 300 for bench. The funny thing is my goal was to hit this marker by summer's end. So I feel pretty stoked about that.

1) Vascularity/Pump (Score: 5/5)

Felt very vascular after about day 3. The effect only intensified as I worked my way through my supply. Arm days left me with road map vascularity and for the first time had some veinage through my shoulders.

I noticed a pump from my first workout. This pump built almost daily, and really felt in full effect from day 5 onward. Something I really liked about this product was the consistency. The pump on day 30 was a strong, if not stronger than the pump on day 5. There was no tapering effect. Which begs the question: is there a point as to when MaxPUMP starts to lose its potency or you build a tolerance? This is something, I anticipate finding out.

2) Muscle Endurance/Stamina (Score: 5/5)

Most workouts I felt as though I could keep going. Perhaps not at the same pace or under the same load as the mid way point of a work out, but exhaustion never really set in. In fact, I felt very focus and connected to my task. I was able to shorten rest period most days and still put in fantastic workouts - increasing reps and numbers weekly.

3) Muscle Strength (Score: 5/5)

Numbers went up from week 1 to week 4, on all my lifts. Isolation exercises had small increases, compound movements saw great increases. I am actually interested to see how my numbers change as these products leave my system. I definitely feel like I am stronger, and that MaxPUMP and Ignite2 have assisted me in building a stronger foundation for future growth.


4) Overall Physical Performance (Score: 5/5)

In all honesty, I believe my over all performance went up. After all, the numbers don't lie. I realize as time moves forward we do get stronger, the difference is with MaxPUMP/Ignite2 I have experienced an accelerated rate.

5) Overall Opinion of Product (Score: 5/5)... How much do you like this product???

Like most, I have experience with a wide variety of pump and pre workout products. MaxPUMP exceeded any expectations I had of it. It does exactly as it claims. I have never experienced pumps like what I achieved with this product. Muscle hardness, and vascularity were all top notch. I will be scouring the online stores for a great deal to get multiple bottles and make this a staple.

Ignite2 also lived up to it's promises. Clean energy, no jitters, no crash. Mental focus, along with a good flavoring system were on point. My workouts felt powerful, and on days when I either got off to a rocky start, or just wasn't in the mood - Ignite2 got me over the hump and I was able to produce an effective session. I will certainly rotate this preworkout with some of the others I enjoy.

Thanks again to the Finaflex team for this opportunity. Looking forward to trying Stimul8.

5/5

1 out of 5, with 5 being the highest score possible...
I just finished logging a 30 day supply of finaflex max pump. The stuff is fantastic. This was the review criteria.


1) Vascularity/Pump (1-5) i say 5. I'm not a huge fat mess at the moment but I'm not very lean and i've had some great vascularity. defintely had some forearm, calve and quad veins. pump, excellent. not quite a prohormone like pump but its quite intense and for those who are opposed to the use of hormonal substances i'd highly recommend it.
2) Muscle Endurance/Stamina (1-5) 5
endurance and stamina were increased greatly. it seemed to buffer lactic acid build up. i felt like i could constantly keep lifting.

3) Muscle Strength (1-5)3
i had stopped lifting for a while. my strength was down a bit. usually it takes a few months to regain it all back. in the 30 day supply i was almost back to normal numbers.
4) Overall Physical Performance (1-5)3.5
i noticed calve/shin pumps a bit when i'd be doing cardio or hiking the hills or my forearms and delts would pump something fierce when i would be out shooting my bow making all of the above a bit more difficult to perform than normal. even twisting a screwdriver at work would get my slight forearm pumps unless the screw was really tight, then it wasnt so slight. when it comes to standard weight lifting it worked great, but because it effected my day to day i felt i had to lower its overall rating a little

5) Overall Opinion of Product (1-5)... How much do you like this product???5

i just bought another month supply. im a cheap ol man when it comes to supps. if i buy it i buy it because i like it and its worth the money.

5/5

Recently ran a sponsored 30 day log of Max Pump (1 bottle) for the Finaflex Crew - very impressive product. If you're on the fence about trying Max Pump, this is what I noticed:

-No side effects taken as directed. Very convenient/flexible dosing. Only incurred a mild headache once, intentionally disobeying directions over-dosing nitrates by mixing with other products with larger amounts of nitrates. And that was very mild still. ZERO stomach discomfort/GI issues.

-Excellent muscle filling/vascularity inducing properties. Any physical activity while on max pump aids blood rushing to the source of the action. Easily comparable to 1.5-2g of Agamtine for me, & I'd caution to say Max Pump is simply superior in this regard.

-This ability yielded noticeable benefits in the bedroom. Got harder, easier, for longer. Could just keep it up, & never have I been able to get it back up so fast after climax.

-Definitely buffered lactic acid/bolstered fatigue both in high rep sets & recovery times between sets. 16 rep sets became 20 rep sets over 4wks often.

-Very reasonable pricing - this product is affordable. When you consider it as a stacker for preworkouts it can come off on the pricey side, but if you consider the bedroom benefits & how standalone it can be the price is much more justifiable.

-Would you use this product again: Absolutely.

Controlled Labs Board Rep

[email protected]

CONTROLLED LABS products are produced in a GMP for Sport certified facility.

3/5

MaxPump Review

So I have to be honest as I am neutral to positive.

So of course was very excited to try another Finaflex product and even better, in conjunction with Simul8 and BCAA.

So the first time I took it on an empty stomach, it unfortunately tore me apart. Nasty stomach cramping and frequent BM's.

So it was suggested I take it with food, which I did predominantly with my mid morning meal, prior to my lunch time workout. This seemed to definitely help but my stomach was still not at 100%, I came to the conclusion that any form of Betaine does not agree with my stomach. It appears Betaine is also now being used in Protein powders.

But in saying this, it was certainly tolerable and I wanted to press through.

There is a saturation period, at least what seemed to with me of about 10 days. At about this time frame, pumps were phenomenal and long lasting. With leg exercises it actually got to the point of serious pain, but heck I am a trooper.

I am currently hovering around 12% BF so unfortunately vascularity was no noticeable. In all fairness it seems to be this way with any and all product that mention increased vascularity.

Please rate on a scale of 1-5: 1=Strongly Disagree; 2 = Disagree; 3 = Neutral; 4 = Agree; 5 = Strongly Agree


1) This product produced great Vascularity/Pump Since I attained great pump but no vascularity I am going neutral with a 3. Again this may be dependent on BF comp

2) This product produced great Muscle Endurance/Stamina – This is hard to determine as I was using this with BCAA-SAA so can't say if one was overtaking the other or just a good symbiosis between them both. (3)
3) This product improved Muscle Strength – again see above statement
4) This product improved Overall Physical Performance – see above
5) I really enjoyed this product and would recommend it to friends and family...Again I cannot comment as a "standalone" product but definitely in unison with BCAA-SAA and perhaps Stimul8 then yes this is a great product.

I think this is a versatile product in the fact that pumps stay long after training and during this Summer, this can be a great product to use.

If you feel any stomach discomfort, try it with food as previously mentioned and if it still does not agree with you, take a look and see if any of your other supps contain betaine.

All in all I have appreciated the opportunity. In total I have tried 6 Finaflex products and have enjoyed 5 ˝ of them.

Happy Holidays!

5/5

Max Pump worked great for me and had to be my favorite part of my Finalflex PWO stack.

Please rate on a scale of 1-5: 1=Strongly Disagree; 2 = Disagree; 3 = Neutral; 4 = Agree; 5 = Strongly Agree

MAX PUMP
1) This product produced great Vascularity/Pump - 5. I was veiny all the time, and noticed a lot of vascularity in places like the front/back of my arms and on my legs where I didn't normally.
2) This product produced great Muscle Endurance/Stamina - 5. I definitely has some good muscle stamina and was able to put up some solid rep PRs during the time I ran this stack.
3) This product improved Muscle Strength - 5. I got stronger while I was taking it. What more proof do you need. I set 1 rep PRs and rep PRs.
4) This product improved Overall Physical Performance - 5. I got bigger and stronger. No doubt.
5) I really enjoyed this product and would recommend it to friends and family... 5.

awesome reviews guys im soo glad i bought a bottle today is gonna be my fifth day taking. i read that this is where it starts to kick in. gonna do shoulders and arms. can't wait!!!

5/5

MAX PUMP

1) This product produced great Vascularity/Pump:
5/5
It took about a week to saturate (as I've heard it called) in to the muscles, but once it did I never had a pump more powerful and long lasting as Max Pump. My arms and legs saw the most pump, and the last 3 weeks on this product I looked like I had stacked on at least ten pounds. Even on off days I carried over the fullness look. It's been a few days since I've been out and I still, as of today, am noticing a decrease in overall size or fullness.

2) This product produced great Muscle Endurance/Stamina:
5/5
Well, to be honest, I'm not certain which product gets the credit here or if it's the combination. I wouldn't feel right taking any points away from any if them, because while on year three products I had zero bad workouts, and managed to surprise myself on days where I didn't feel 100% and/or went in on very little sleep.

3) This product improved Muscle Strength:
4.5/5
Hmm. I have a problem differentiating this answer from the last with muscle endurance. I never went for PR's, and starting with GVT (my own version, really) at the start of using Max Pump I was doing some newer lifts/variation that required longevity more so than pure power. I did however hit a few PR's and week-to-week increases in total volume, so I definitely have to give it a four and a half.

4) This product improved Overall Physical Performance:
5/5
Abso-FREAKing-lutely! Even the mirror-effect of just seeing my body grow mid-workout had me pushing for extra reps.

5) I really enjoyed this product and would recommend it to friends and family...
5/5
I will definitely being purchasing another, next time trying at least a two month go. This is one of the best pump products I've tried.

1 out of 5, with 5 being the highest score possible.

1) Vascularity/Pump (5)

Vascularity went way up on workouts I used Max Pump, no doubt you will see more veins with this product.

2) Muscle Endurance/Stamina (4)
This where it stands out from other Nitrate products imo, there was a very noticeable increase in muscle endurance and stamina.

3) Muscle Strength (3)

Didn't notice much of a strength increase from this product, but non the less, stamina, vascularity and pumps were top notch.

4) Overall Physical Performance (4)

Great product for a performance boost in the gym, even better pump product.

5) Overall Opinion of Product (5)

In the pump department this product gets a perfect 5/5, I haven't used any pump product that could get me as pumped as Max Pump. Plus it has performance boosting effects, on top of a great price, great job on this product Finaflex!

Max Pump is legit. Not sure if Finaflex is still making this stuff, as last time I checked NP they weren't carrying it anymore. But betaine nitrate gives you essentially the best of both worlds from an ergogenic aid and pump perspective. Highly recommended.

5/5

OK so I took 1 serving of Max Pump with Stimul8 today for my back workout.

BO Rows 135lbs 3x3
BO Rows 65lbs 10x10
Pull ups 5x10
Chin ups 5x10

The pumps were most pronounced in my forearms and muscle fullness was very apparent as well.You not only get nitrates but also get a hefty dose of TMG as well. The Stimul8/Max Pump stack is nice and well worth the price.

Hello to everyone that has tried max pump. I was curious if anybody would take them before bed? Im not familiar with the dosing instructions but I know nitrates tend to build in our systems. If taken at night did you have any problems sleeping, or any other negative side effects associated with it? Also, if you could let me know the positives you experienced from taking them at night I would appreciate it.

Thanks

4/5

The folks at FinaFlex were nice enough to sent me a few samples of their products. This is the first one I have tried that I did not give 5 stars to (sorry guys) It is a single ingredient supplement with 3000mg of Betaine Nitrate if come in (4) capsules so Taste, Mixability and so on do not count here. I took it 30 minutes before my workout with some caffeine, I was a little disappointed with the pump, being a "Pump Only" product I want to feel those pumps that almost make you stop the workout, and they just never came. I must say I have a hard time getting those kind of pumps so it could just be me. Give it a try for yourself and put up a review. Thank you FinaFlex!!

4/5

Please rate on a scale of 1-5: 1=Strongly Disagree; 2 = Disagree; 3 = Neutral; 4 = Agree; 5 = Strongly Agree.


MAX Pump
1) This product produced great Vascularity/Pump
4
2) This product produced great Muscle Endurance/Stamina
3
3) This product improved Muscle Strength
3
4) This product improved Overall Physical Performance
3
5) I really enjoyed this product and would recommend it to friends and family... 5

I Greatly appreciate being chosen to log this and think FinaFlex is a kickass company as for the product, I liked it, seemed quality ingredients
the reason I gave mostly 3s is because it didn't quite get me there and I felt I had to add some kind of PWO or other supplement to really get a kick..

That being said it did help out from the 4th/5th day I did notice a different up until the end of the run, good stuff, wanna get some stimul8 for sure!

4/5

1) This product produced great Vascularity/Pump
I always noticed great pumps while taking this, whether through direct muscle pumps or the accessory muscles. When training bench, my tri's would always blow up. I never got any extra vascularity from it though, just fantastic pumps.

2) This product produced great Muscle Endurance/Stamina*
I took this in conjunction with Stimul8 so between the two I was pretty much doing high rep workouts and always had enough for that extra push. I also increased my cardio and found it easier than I thought.

3) This product improved Muscle Strength*
I didn't notice any improvements in regards to that aside from some small increases from continued workouts.
4) This product improved Overall Physical Performance
I think it did, I'm definitely leaner than I was before. Taking this before bed on non workout days was awesome, I'd wake up super lean and just feeling good.

5) I really enjoyed this product and would recommend it to friends and family...
I would recommend this for sure to anyone looking for a great pump product. Not going to give any crazy strength increases or anything but perfect to stack with your favorite PWO or run solo.

Special thanks to @RegisterJr and Finaflex for this review opportunity.

I'm not taking any stims with my pre-wo, and was looking for a great non-stim (or stackable) pre-wo supplement.

Max Pump contains two ground-breaking supplements: Betaine and agmatine.

I experimented with a few different dosings:

2 pre-WO/2 before bed

1 immediately upon waking/3 pre-WO

1 Immediately upon waking/2 pre-WO/1 before bed

4 pre-WO (the whole serving)

3 pre-WO/1 before bed

My favorite was the 4 pre-wo, but I didn't notice too much of a difference between 3 or 4 pre, and it was recommended to me to take one pill before bed. So for the majority of my time using Max Pump, that's what I did.

Here's my rating:

5 Point Scale (with 5 being highest, with increments of 0.5)

1) Vascularity/Pump (3.5)
Pump was pretty solid, but if you're expecting it to feel like glycine or something, it won't. However, the key to this supplement, I believe, is its stackability.

2) Muscle Endurance/Stamina (4.0)
Awesome endurance throughout my workouts--I didn't get worn out as quickly (comparing workouts before using Max Pump and at the end of the bottle). Again, stackability; I would use this with BCAAs and Creatine Nitrate preworkout and the pump was amazing.

3) Muscle Strength (4.5)
Probably due to the nature of betaine of possibly contributing to increased creatine production within the body, I felt like using MP along with my other pre-wo supplements really helped maximize usage in my body for my workout. My fatigue postworkout seemed to clear up fairly quickly.

4) Overall Physical Performance (4.0)
I took one capsule before going to bed because of @RegisterJr suggestion. I think this is a good idea with the potential to support GH output during sleep. That probably helped with overall recovery from my workouts.

5) Pricing (5.0)
Doesn't get any better than roughly $18 a pop. That's very, very affordable, especially if on a tight budget.

6) Overall Opinion of Product (4.5)
I don't think I can say this enough, but: stackability. This is great to stack with BCAAs and Creatine. And since it's stim-free, you can basically create your own stimmed up pre-workout, or stack with whatever you're already using for a nice synthesis.

7) Would I use it again?
Absolutely! And for the price, it'll most likely become a staple supplement for me.

Thanks again! Really enjoyed using this.