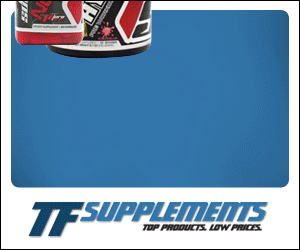 Manufacturer:
Omega Sports
Rating:
4.5
out of 5 stars, based on
4
total reviews.
Read all 4 reviews
Submit New Review
5/5

5/5 product, hands down. I have no clue why nobody else has reviewed this product yet. So I'll skip all the fluff and just break down my experience with the product (I've ran a bottle and about a week into my second bottle):

1) First time I dosed it, 3 caps before a meal. I didn't get the meal in until an hour later and whilst having the meal, I started to get a little light headed and floaty feeling due to my blood sugar levels dropping (I also dosed 3 caps that day because I only had 2 large meals scheduled).

2) I've experimented with how effective the product is with blocking carbs/optimizing carbs by going a little overboard on carbs and lots of simple carbs the first week or so. Did not result in bloating or increased bodyfat.

3) Since starting the product, I've been eating at between maintenance on some days and significant surplus on some other days mainly from upping carbs. Again, no significant increase in bodyfat after the first bottle.

4) I still sometimes get a hyperglycemic crash even at 2 pills depending on how quickly I get the meal in as well as how empty my stomach is at the time of dosing.

5) I haven't experienced carb binging type hunger since using the product. Not sure if this is just me.

6) I sometimes actually still crash even after eating a meal 30 minutes after dosing Burn24 even a month later. This would suggest to me that the product is still as effective as when I first started using it.

Maybe this is how GDAs are supposed to work and feel like in general, but Burn24 has been the first product that is a GDA which I have used and I'm obviously very impressed by it. Highly recommended product and I can't wait to see how this product will work whilst on a cut.

3/5

No impressed. Firstly, it is in no way a fat burner. Why they market it like this makes no sense. It's a GDA. And I have used near all of them. I would buy AP at 19$ (NP) before I buy this. And for around the same price, Recompaderol absolutely blows Burn24 away. Not sure what the hype is about at all. And because they put a little green coffee bean in it - most of us can't dose it in evening or pre-bed. And the bottle disappears in no time - 90 caps at 6 a day. And who wants to have to eat 6 caps a day when you can eat 3 of another brand and have that brand last twice as long? Spend your money and something effective.

5/5

Muscle Fullness 10/10 This was the biggest thing that I noticed while using this product and I was very full.This could be that I was eating a lot of carbs but the carb bloat was not there.Also during workouts my muscles would be popping and fullness lasted for hours after my workout.

Vascularity 10/10 was a another huge factor.My veins popped in the most random places and I was seeing veins I have never seen before. On days I would do legs, and I was holding dumbbells my arms would explode.At night, I could look into the mirror and see veins running through my chest/arms even in a relaxed state.


Since I've started taking Burn24, it honestly helped me significantly.I've gained lean muscle mass, energy levels increased, endurance and strength increased, my muscle are more full/hard/vascular. And most noticeably, I've dropped body fat. I recommend this to anyone that's on a cutting,recomp or if you're bulking it will do wonders.I'm what you call carb Intolerance. Everytime I eat any kind of carbs, complex or simple (expect for veggies) I notice a bit of water weight and fat gains with in a day. So I'll usually eliminate carbs and go on a low carb/high protein/good fat diet (keto diet).It works but I lose way to much muscle because my glycogen storage is depleted.

Starting Weight 172lbs
Ending Weight 174lbs



I am up 2lbs
My waist size is shrinking.I need a belt now.
All day muscle fullness.
I still get a hyperglycemic crash with AM dose on empty stomach.
No carb bloat


Overall I give this a 10/10 for it's nutrient partitioning effects.



So how did you dose this product? Ive read elsewhere it recommended that, in order to get the most out of the ingredients, you should ideally dose 6caps per day...yet (as with Recompadrol) lots of users seem to dose less than this but still report favourable benefits.