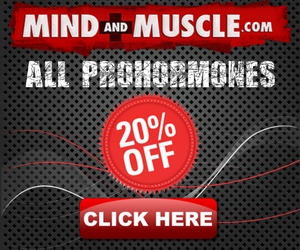 Modern BCAA+ (30 servings)
Manufacturer:
USPLabs
Rating:
4.79
out of 5 stars, based on
14
total reviews.
Read all 14 reviews
Submit New Review
Modern BCAA+ (30 servings)
5/5

I've finished two tubs of this now and figured it's time to drop a quick review. I've had the new and much improved Blue Raspberry and just finished my last serving of Watermelon today.

Tastes on both is 5/5. The blue raz tastes nothing like the old modern bcaa... it is much much improved. No funky after tastes and is very refreshing during a workout. Even made some bcaa jello with it while on my cut.... it is that enjoyable.

Mixes nicely. Still foams (good indicator of high quality leucine), but it goes away after a minute. I like to throw in a few cubes of ice to get it nice and cold.

I will definitely be using this again. Actually looking forward to trying out the fruit punch flavor to see if they tweaked it as well.

5/5

10/10 - hands down!

Mixability: 10/10

Unlike most BCAA products, MBCAA+ in a blender bottle is in a whole league of its own. I usually throw it in the blender bottle with some ice, shake it a few times, toss it in my bag, and when I get to the gym, its crystal clear!

Taste: 10/10

I have tried the Blue razz, and watermelon flavors, both of which are very good. USPlabs made a HUGE improvement over The origional modern BCAA. There is no funky aftertaste, and the flavors are not overly sweet, or subtle! Perfect!

Profile: 10/10

Great ingredients, 8:1:1 ratio is nice! 15G of BCAAS! and added electrolytes with 0 calories! It doesn't get any better. I don't usually use a full serving of MBCAA+ ( I usually use 1-1.5 scoops) which makes the container last for quite some time (and I'm still getting 7.5-12.5g of BCAAs!!!)

Value: 9.5/10

$32 retail is a little steep, but with the higher concentration of BCAA's, its easy to see you're getting the best. And If you cut the serving size down some, you can easily get 40-45 servings out of a whole tub!

Another stellar product from team USPlabs!

Thanks!

5/5

Now that I've had a chance to try about 6 samples, I can give a fair review:

Taste: I had watermelon for all of my samples and man was it good. I'm not usually a fan of "fake" watermelon flavors (like jolly ranchers, etc) but this was great. I mixed 1 serving in my intraworkout water (32oz) and the flavor was perfect... not overly strong, but certainly not watered down like I had expected with that much water. I actually ended up adding another 20oz once I was down to the last bit and it was STILL great. 5/5 for sure

Mix: This is usually a sour point for any BCAA so I wasn't surprised when I got a bottle with a ton of white floaters and foam on top after the first few shakes. I let it sit for about 5 min and shook it once more and poof, no more floaters or foam. One of the best mixing BCAA's Ive ever tried. 5/5

Recovery: I used this during fasted training so I found it very important. Definitely seemed to help give me a little boost and I felt like I was a bit less sore then normal session without it. Nothing too drastic but certainly effective. 5/5

Overall: A spectacular product that is well worth the money (especially since NP always seems to have a deal on it!). I would highly recommend this over most other BCAA products if for no other reason then the mixability. 5/5

3/5

This is a okay bcaa imo. Mixability is huge in my book because who wants to lose half their dose on the sides of their cup which is what happened with modern bcaa. I even mixed with hot water that helped slightly. They give 8 gm of leucine that's not necessary 4 grams maximize protein synthesis any more is not needed. All in all it's a decent product but there are far better in my book.

I just got on today and i haven't got to post yet im new to this stuff but have a ton of experience with supplements and saw the review section first and have been on that. No ive never tried that method will give it a shot sometime though thanks for the info.

5/5

This is a great intra workout supplement. It definitely helps keep your endurance up through out your workout. The Blue Raspberry is pretty bland, but the Fruit Punch is good. The ingredients are such that you can drink it throughout the day too for extra recovery/hydration.

5/5

I had the luck to win a free tub of modern bcaa+ from USP Labs and this wonderful website that we belong to!
Let me first start off by saying I won this with no strings attached. I am in no way obligated to give a review. That being said let's go !
I am not going to get into the scientific aspect of what bcaa supplementation does how it works and all that stuff. If you have been in the game long enough you have wasted more money than you care to think about trying all the new muscle building snake oil formulas and such. Bottom line the staples work. Protein, creatine, aminos, and of course some preworkouts and a few other things actually work.

Mixability. Modern bcaa + is not the best, but let's face it some stuff doesn't mix well in cold water and a cup. This stuff mixes just fine in a bottle or shaker bottle, and if the water is slightly war this helps. So quit complaining and mix it a few hours before you train, then throw it in the fridge. A few shakes afterwards and it's all good. No it is not the best mixing bcaa I have ever had, but none of the others have 15 grams either.

Dosing. 15 grams is a lot. But any less than 10 in my opinion is not enough. So wether you weigh 150 or 250 you should be covered.

Taste. Fruit punch. Not the best but not the worst either. If you think it tastes bad please try unflavored bcaa's then tell me what you think. The amino acid leucine( I believe) is made from fermented corn. That does show through a little bit. But like I said try unflavored if you enjoy the rancid taste on you pallet.

Results. IMO bcaa are best suited Intra workout during high intensity low rest style workouts, or when doing cardio pre lift. Recovery time and performance is greatly improved with a bcaa supplement.

Bottom line modern bcaa + goes above and beyond meeting the needs for a wide variety of body types and training styles. Mixes well, tastes good, and provides added fuel for those tough workouts. It is a solid product from a reliable company. Buy it!

I'm currently finishing up bcaas of another brand and have been hearing great things about Modern Bcaas, so definitely looking forward to trying it as my next supply, especially after this great review.

4/5

I received this free of charge from a promo. I have now tried this BCAA several times, and I was always impressed with the mixability and no coloring. I always mix my pre-workouts and BCAAs the night before and leave them in the fridge overnight. A quick shake and it looks like water :)

I didn't really like the Raspberry flaovr that i had befoe, but I really liked the Fruit Punch. I have had some bad tasting BCAAs before, and this was much better. Good dosing on the BCAAs, with some added electrolytes. Not too sure about the addition of L-Glutamine. Also don't like that it is a prop blend, where I can't tell how many actual BCAAs are in the product.

Overall, a great product for fasted training or in between meals during a cut.

5/5

I just finished a 30 serving tub of the Fruit Punch flavor;

Taste; 5/5
I thought it had a very good flavor not to strong

Mixability; 4/5
This is the only place were I thought Modern BCAA did not shine, it seamed to mix well, but had a bit of a foam that stuck to the outside of the shaker. No floaties or grit more like a foam. That being said I would still buy and use this product. (I may have used to cold of water?)

Formula 5/5
BCAA, L-Glutamine and Electrolytes in a 8:1:1 Ratio what is not to like. USPlabs nailed this!

I used this product before AM Fasted workouts and PM before bed, I was very Happy with the way it performed !

Edit;

I have since writing this review, used both the Pink Lemonade, and the Grape Bubblegum. All (3) flavors I have tried have been good, the Grape Bubblegum in my new favorite!

5/5

I was pleasantly surprised with this product. I would rate it 4.5/5 if I could, but it's closer to a 5 than a 4.

Profile 3/5: This is the only place where I kind of have a problem. I'm not a fan of prop blends, but I also understand why some companies choose to use them. It's hard to say exactly how much inexpensive ingredients (e.g. taurine)/glycine/etc) is in a serving of this stuff vs actual BCAA's. That said, what matters most is efficacy, and Modern BCAA didn't disappoint.

Performance 5/5: It's hard to really tell how effective an EAA/BCAA product is, but I often work out fasted and my product of choice is typically Controlled Labs' Purple Wraath or PES's Amino IV. I switched from Amino IV to Modern BCAA 4 weeks ago and I've noticed no increase in DOMS. I have noticed that I'm less dehydrated after a workout as well. Modern BCAA is right up there with the best.

Mix-ability 5/5: I don't know if newer batches have been tweaked, but unlike some reviewers I've had zero problems mixing this product. I dump two scoops into a full 24oz polar bottle and it mixes perfectly every time.

Taste 5/5: This is where Modern BCAA really shines for me. I got the cherry limeade and it's exactly what I want in a BCAA: moderate to mild flavoring. Most other intra products I've tried have really strong flavoring. I don't want to feel like I'm drinking a liquefied jolly rancher in the middle of an intense workout. I want nicely flavored water. Modern BCAA is eminently drinkable in this regard. The Cherry Limeade is particularly unique in that it's not dominated by cherry like Amino IV and others. It's a balanced blend of the flavors.

Overall 4.5-5/5: Great product. This will undoubtedly be part of my rotation from now on.

ModernBCAA+ is hands down my favorite go-to BCAA supplement on the market. Two scoops in my shaker bottle, sip throughout! Love the flavor and mix-ability.

5/5

Personally not a big bcaa advocate, i prefer eaas , but this product is excellent. I was sent blue raspberry. That id one the supplement flavors i dislike the most... This one is incredible. Love the profile. 8:1:1. Love the taurine included. Anyone who trains hard and supplements for bodybuilding understands the importance of taurine. Yes its cheap, but its one less thing to add in and its effective abd nessesary. It mixes clear and fully dissolves, but the flavor is light and that makes it a top choice. The usp modern line has been so impressive. Top notch product!

5/5

Honestly was impressed with this supplement and is a great addition no matter what your goal entails.

Taste: Pineapple was phenomenal!!! Honestly a little on the sweeter side but I began mixing it with 20oz of water and would finish the whole thing in 20-30 mins into my workout. Cant lie it was good!

Mixability: Stellar!!! Completely mixed and no particles floating around.

Value: I think it is honestly the most competitive priced BCAA on the market in terms of cost per serving.

Overall: Its a def buy and addition and I already have 2 tubs sitting here at home that I bought after having the opportunity to try it out. Going to be my favorite for quite some time!

5/5

I've used Modern BCAA+ multiple times and will continue to use. The profile is great. The cost is competitive. And the taste is always nice and light and makes sipping a pleasure. It mixes within 30 seconds with almost no effort...you really can't go wrong with Modern BCAA+!

5/5

I received the watermelon flavor and it tasted a lot like a watermelon jolly rancher. The flavor was just absolutely amazing and if I had the funds I would sip on it all day. No mixiblility issues whatsoever.