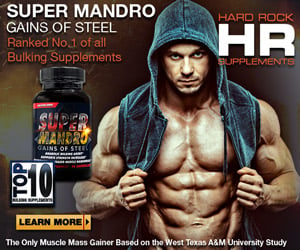 Manufacturer:
All American EFX
Rating:
4
out of 5 stars, based on
3
total reviews.
Read all 3 reviews
Submit New Review
4/5

It is a very tasty product. Although I feel for the price, substituting with dextrose/maltodextrin/waxy maize starch would be just as effective. I only order this when I have extra cash to burn since it does fuel pre and post workouts pretty well. Did not notice a jump in weight from it either which was eh.

mixability was good. although the scoop/serving size is like one you would find in a weight gainer lol. I dosed half scoop pre workout with some whey protein and a half scoop post workout with whey protein. lasted about 2 months for 20 servings at 3 days a week lifting. Did not use it for cardio. when mixed in with whey, it blends well...did not try with milk.

recommended if you are tired of malto/dextrose/waxy maize starch. However, it has cheaper alternatives

4/5

great post workout carb powder! The flavors are great the value is good (if you can find it on sale), it's definitely more cost effective then most the other inferior carb powders out there (I don't name any names!)

I get vanilla whey protein and mix 1 scoop of Karbolyn with is post workout. I like all the Karbolyn flavors, they have some new ones which are really good.

4/5

Flavors are good, but I usually just do the unflavored these days. Pre workout will result in a giant pump, really rounds me out (fills muscle glycogen) more than other carb sources for whatever reason.