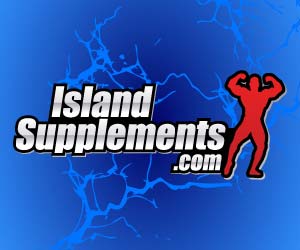 PX Black (Pro Xanthine) (90 Capsules)
Manufacturer:
Redefine Nutrition (FinaFlex)
Rating:
5
out of 5 stars, based on
9
total reviews.
Read all 9 reviews
Submit New Review
PX Black (Pro Xanthine) (90 Capsules)
5/5

Finaflex has hit a homerun with this formula! Fat loss, appetite suppression, energy are all amplified! The energy is clean and hard hitting. I would definitely recommend this product to anyone wanting to add a fat burner to their regimen.

5/5

When it comes to effectiveness nothing else compares. It's very good for energy and focus. Where I think it really shines is in appetite suppression. I've tried several other fat loss product that claim to suppress appetite but one helped for more than an hour or two right after taking them and even then not a well as Px Black. I could have chosen not to eat at all if I wanted too. I Actually missed a meal one night when my schedule was off.

End result 30 days 5 pounds aprox. and this was on a recomp diet where I continued to gain strength and put on some lean muscle. My abs went from none existent to top to visible. I already have more in my cart for next order.

FINAL REVIEW:
Please rate on a scale of 1-5: 1=Strongly Disagree; 2 = Disagree; 3 = Neutral; 4 = Agree; 5 = Strongly Agree

1) This product was a great source of clean energy... (1-5)
I dose 2 pre workout, 1 pre lunch ever 3rd day but mainly kept it at 1 pre workout, 1 pre lunch.

Euphoria is awesome and its clean. No issues with headaches and the 3,5 helps too. Keeps the fire burning because of the upregulation of my thyroid output.

2) This product affected my mood in a positive manner... (1-5) -
5 outta 5.
I love PEA and R Beta PEA but gotta tinker with dosing to avoid any cumulative effects.

Simple!!!!


3) This product helped control my cravings/appetite... (1-5) -
4
As I said, I can still eat, but that's the beauty of this product. You want to eat to recover but some products just make you feel sick and don't want to eat for hours post training. Not this one. Feels great to eat after and I know that my energy levels won't drop off.
I did have my occasional treat like once off cold rock icecream and gluten free pizza but I'm pleased with my results.

4) This product enhanced my mental focus... (1-5)
I give it 4.5
I work in a highly educated position and to stay focused for the whole day, after training is a massive bonus. This has been top 3 stim thermogenics I have taken PERIOD. Even though there is a prop blend which I understand why, the PEA feels well dosed and its not to a point where my head can hurt where I found my sweet spot at 3 pills EOD.

5) This product gave me the jitters... (1-5)
3
I tapperd up and when 2 am 1 pm built up to much, I dropped it back down.

6) This product helped me lose weight? (1-5)
I will give this a 4. So far I feel that this product is definitely helping me with the fat. I do eat, but not a massive desire too. Ill eat out of necessity for energy and training purpose. I eat to train, not train to eat.


7) I really enjoyed this product and would recommend it to friends 4.5 out of 5 product. Quality product FINALEX.

THIS IS WAR ON FAT!!! PX BLACK WILL BE YOUR DARK KNIGHT

-Chris
EBF Rep
Mobile App

...::: Olympus Labs Athlete & Representative :::...

So, I recently had the opportunity to log PX Black by Finaflex. Prior to using PX Black, I didn't have much experience with fat burners. Let me first start by saying that I've been pleasantly surprised by my experience with this product. I didn't have many expectations going into this, but I took this opportunity seriously and tried to maximize my results. With a little bit of effort and a great supplement, I got results that I was wishing for.

Appetite Suppression: 5/5. Initially, I did not notice anything as far as suppression goes. This lasted for about 2 1/2 days. On day three, PX Black's suppressive qualities became apparent and managing my hunger was not an issue. Often I had to remind myself to eat by way of the multiple alarms on my watch just to make sure I was getting enough food in.

Focus: 5/5. I stopped using my go-to PWO for the duration of my run of PX Black. Although I didn't get the same overall feeling I get from my other PWO (hard to explain), the focus was there. There's a constant energy that comes with PX Black that isn't overwhelming and helps you to maintain focus.

Energy: 7/5: PX Black has a strange way of coming on. I take it upon rising every morning, on an empty stomach. There are no jitters and no restless feelings, just a constant undeniable energy that's so smooth. It's nice to not have a crash and I had no issues sleeping at the end of the day, and no problems staying awake throughout my long, often boring days.

Weight Loss: 10/5. Here was the real kicker for me. Yes, I did just give this product a ten out of five. My starting weight was 191ish. Within two weeks I had dropped 9lbs. Accompanied by a decent diet ( I say decent because I didn't have my diet completely dialed within those first two weeks, and I still don't) and a good workout program, my results were pretty drastic as far as I am concerned. The weight loss slowed over the duration of the run, but I was putting on muscle at the same time I was losing fat too, which is a bonus.

Taste isn't really applicable but if you have a busted pill, the caps will taste like a bag of ass. Small price to pay for a great product.

Overall, I give PXB a rating of five stars. Yeah, this bottle was on FF's dime, but the next bottle is on my dime and I won't hesitate to purchase this product for another run before summer. That being said, I've also begun looking at the rest of FF's line because I enjoyed this product so much. I see Ignite2 and Max Pump in my very near future, and I even have space in my gym bag for them.

Thank you Finaflex, a change for the better.

5/5

for those who have never experienced tremendous fat loss in minimal time you need to try this product. it is amazing . I lost 10 lbs in less than 24 days using this peoduct. now having said that you must have a dedicated exercise program, and diet. I did no cardio during that entire period but instead did a HIT training method with minimal resting time to keep my heart rate up. I cannot imagine what cadio who do for the results. if take as directed you will feel no stimulation and you will just simply not want that much to eat. I could still drink coffee take preworkouts or have energy drinks without any adverse effects. I suffer from hpb so stimulated products are not for me. I have found with FinaFlex their products to be as they say fantastic. Get your Freak on with FinaFlex!!!!

5/5

Focus: Focus was spot on. I was a lot more alert taking PX Black. I would notice I could complete my homework faster and felt like I could get my thoughts on paper a lot easier when I took an AM dose.
Rating: 4/5

Food Suppression: Appetite suppression was on point. I would find myself a little hungry after a 16hr fast but couldn't eat as much once I started eating. 1 decent sized meal and I was good for hours after so I had to force myself to get all of my calories in my feeding window. I ended up changing off of IF in order to make sure I got enough calories. This didn't diminish as time went on throughout this log and that is rare for thermos.
Rating: 5/5

Mood: Mood enhancement was also a great bonus as sometimes in a deficit I can get a little short fused.

People kept commenting on how I looked bigger and were shocked when I told them my weight. Great ego boosts which combined with the mood enhancement component of PX Black to make me feel like I was unstoppable. Such an awesome feeling.


Rating: 5/5

Energy: No jitters at all, even on days when I would take 2 caps AM and 2 caps PM. Smooth energy that kept me going through some long days. PX Black is pretty mild on the stim factor but it definitely is working hard.
Rating: 4/5

Thermogenic Effects: Mild thermo as I wasn't sweating out of control but still could feel my body temp rise. Once you start working hard with PX Black then the sweat doesn't stop though. I felt that it wasn't uncomfortable(read: out of control sweating) doing everyday things but once working out you definitely start to sweat.
Rating: 5/5

Overall Rating: 5/5
Would you recommend this product to family and friends: Yes, I would definitely recommend this product. Worked fantastic for me in this cut, dropping 15 lbs and I was always in a good mood which is tough in the prolonged deficit. No out of control stims or sweating, just smooth energy and results.

hot news from the company..

for all the folks who have reviewed/logged our PX Black fatburner formulation, we have a special gift

if you can kindly copy & paste your review done here on the supplementreviews.com forum, we will send you any FINAFLEX product of your choice for free (exceptions being 1-andro and 1-alpha)

that's all there is to it!
please contact me directly if you have any questions at all, and again we appreciate your time and support

Use Code Montego15 for 15% off at milehighkratom.com

5/5

Review from 1 90 cap bottle of Finaflex PX Black:

Energy:7/10 - I'm a self proclaimed stim junkie and really need to take a break here soon so this is kinda to be expected. For reference, the only thing that has really got me jumping was a 2 cap of oxelite pro (with DMAA...) so the energy that I got from this was ok, but not spectacular.

Focus:8/10 - Taking a morning dose had me off and running in the morning. I usually took this right before my AM fasted cardio and it definitely helped get things moving both mind and body. I felt much more alert and "into" my running (which I despise). This feeling of alertness continued through the early hours of work, but did seem to taper off as the day went on which is why I didn't rate higher. This was improved somewhat when I upped the dose in the afternoon (from 1 to 2 caps), but I still felt like the morning dose was far more effective.

Fat Loss:9/10 - This is somewhat hard for me to tell as this is only the second fat burner that I've taken while having a strict, immaculate, completely cheat-free diet... The other I used was Dymaburn Xtreme and I had good results with that as well. While on PX I was able to lose 10.5lb during my 1 bottle so I would have to say that this was a factor since that's a bit more then one can expect from just straight diet. If I run again I would try this when not in a hard cutting diet and see how things worked then.

Appetite Suppression:10/10 - This is by far my favorite feature. I am obsessed with eating and literally count the seconds between meals while cutting. With PX Black I felt full far longer and seemed to not think about eating nearly as much. Cravings for snacks and anything sweet were almost non-existent while on this. I actually regret not getting a second bottle to finish the last few weeks of my cut as the cravings have all come back with a vengeance.

Value:10/10 - at under $30 its a no brainer. This has been by far one of the best products I've used and for that price it's almost unbeatable.

Overall: 9.8/10 (had to pick 1-5 on the scale, but I like 1-10) Really the only reason this is not a straight 10 was the energy factor... I was mildly disappointed, but as I said above I rarely am all that effected as far as stims go. Overall I would highly recommend this product, especially for those who have cravings and are trying to restrict calories or portions.

5/5

k so after 2 and a half bottles of PX black (check out the log) I think I can shed my opinion on this product.

Mood Enhancement 5/5
Cutting sucks, plain and simple yet with this product I was able to stay positive. The main reason why people come out of cuts early is simply because of the dreaded hungry all the time/depressed feeling. SO I love that this product targeted that vital part of the equation.

Energy 3/5
This wasn't your typical fat burner that stims you out all day with dirty energy. The energy was smooth and uplifting and had great synergy with the mood enhancement portions of this product. I am simply rating it as a 3 because the energy was clean and mild. Just so people who like more stim prevalent formulas know exactly what to expect.

Jitters 0/5
So going off that last point, I did not get jitters with product at all.

Appetite Suppression 5/5
Probably the most impressive component to this product. Taking 2-3 of these bad boys a day really cut down all those cravings I would normally have. I didnt have that "I am starving myself slowly" mindset.

Fat Loss 4/5
Before the log I was around 205 and throughout this whole time I have gone down to about 190-191 depending on what I ate the previous night. My strength and size however has stuck around which leads me to believe that most of the weight lost was water/glycogen and most importantly fat. I look overall tighter and have even more prominent veins after this run. I even lost an inch around my waist (just moved my inzer lever closer by a notch the other day) which feels amazing.

Overall 5/5
A fatloss product that targets the key areas of dieting and doesnt try to hide behind stimulants like most other formulas. Great mood enhancement, appetite suppression and ability to shed pounds. And again smooth energy with no jitters.

5/5

PX Black has been amazing, great results through first 30 days, and continuing to run another 30 days to further my progress! You will not be disappointed!

5/5

Ok I took 1 cap about 45 minutes after breakfast at about 6:45.I really like the clean energy and great mental alertness from it.The energy lasted for about a good 8 hours and the appetite suppressant is what I really noticed.It is now 6 and still not hungry.

Thanks snagencyV2.0

5/5

I got a couple of sample packets with an order, so I thought I would give them a try with my PM cardio. Took the FinaFlex PX about 30 minutes before my cardio session, I must say I really did not feel anything, However, once I started I had more Focus and Drive, the time seamed to go by very quickly and my heart rate was elevated about 10-15bpm higher than normal with no supplements. Once I was done with my cardio (about 6:30pm) I felt no crash or effects of the supplement. I went to bed at 9pm no problems falling asleep. I have used this 2 more time in the same fashion with the same results. I have ordered a bottle to use as my Pre-cardio supplement. I think it is a great addition to my supplement program.