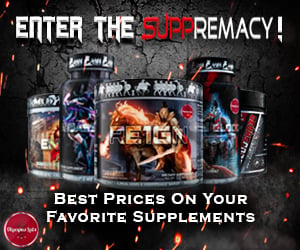 COR-Performance Series BCAA (30 servings)
Manufacturer:
Cellucor
Rating:
5
out of 5 stars, based on
3
total reviews.
Read all 3 reviews
Submit New Review
COR-Performance Series BCAA (30 servings)
5/5

I really enjoyed this product while I was using this.

Taste: Great and very refreshing taste. Easy to sip and never tried to chuck it.

Mixability: Easy to mix with a few shakes. Added a little more water at times for my own preference. Some foaming when used with a blender and ice but wasnt a deal breaker in any way.

Overall Value: Loved it. Honestly bought on promo with the Creatine and thought really liked them stacked. Makes an excellent add in when trying to cycle off harsh PWOs. The beta alanine does its job at 2 scoops and loved the feeling it provides. Can actually say my recovery window decreased and DOMS became a myth.

5/5

Title says all. Good standard BCAA ratio profile. SOLID extras (which is the reason why I keep using it, along with the fact that it tastes delicious).

Excellent dose of HICA
Fully dosed BA
Excellent dose of CM
Awesome rubberized tub :P

My favourite extras BCAA product on the market right now.