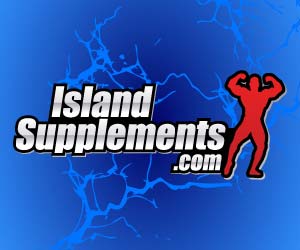 Manufacturer:
Antaeus Labs
Rating:
5
out of 5 stars, based on
3
total reviews.
Read all 3 reviews
Submit New Review
5/5

I'll preface this by saying that yes, I do rep for Antaeus. That said, I'd like to think that I, and Antaeus in general, are well known for our transparency and sincerity. I'm posting this because while I had used this product before, this time I was able to compare it to the same injury without supplementation, and specifically was able to asses the anti-inflammatory properties.

This is a short note on my experience with Achilles and a torn ligament in my wrist. I used to play national level sports (let's say it was tennis, for privacy's sake). A couple (3) years ago I partially tore a tendon in my playing wrist, and haven't played much since, in great part to avoid further injury (as this is the type that will never fully heal), and have been focusing on bodybuilding instead. I was recently offered the opportunity to join a team and start playing again, and I took it and have been playing again for 2 months. A couple weeks ago, I took a spill when a pedestrian crossed in front of me biking around campus and my wrist took all of the impact. Sure enough, the injury flared right back up, and I couldn't even pick up a plate with that hand for a couple days. Knowing that I had a tournament two weeks after the injury occurred, I decided to rest it up and starting taking the recommended dose of Achilles. Last time the injury flared up a year ago, it took MONTHS to get back to normal, and I was out of the gym for some time. This time, I just took it easy in the gym, did some BFR and two weeks later I was able to play (with some wrapping for support). I continued to dose Achilles during the tournament, which consisted of one weekend of intense playing. To my amazement, not only was I not worse when I came back (I expected to make it worse and be out of commission for another two weeks), I was actually BETTER. Three weeks later, I can't even tell I reinjured it. Needless to say, I'm impressed, and would like to reiterate my recommendation that anyone with joint injuries give it a try.

5/5

Just to be clear - Weightlifting/Body Building is not my primary fitness goal unlike the vast majority of participants at this site. My primary fitness goal is marathon running and the training leading up to that goal. However, I do lift because I don't want to look like a typical long-distance runner. I'm just not anywhere near as 'swole' as most people here! But I saw the other review and thought I'd share my positive experience. I hope it will be helpful to some.

For lifting I started using ArA in early 2014 and, as some ArA reviews have stated, it had a drying affect on my joints - specifically, my knees. I discontinued use but gave ArA another run in early 2015. Again, it noticeably and negatively impacted my knees. In addition, I really stepped-up the HIIT workouts on the treadmill (due to horrible weather here in Ohio - streets were unpassable) which aggravated my knees further.

I researched treatment and stumbled upon reviews for Achilles by Antaeus Labs. If I remember correctly, I found the most convincing reviews at a site that specialized in steroid use. Steroid users took Achilles for relief due to drying of their joints. I thought that - in a round-about way - was a very convincing reason.

I ordered a bottle and followed the recommended dosage. It took a few weeks (3-4) to start feeling relief but there was definitely improvement. After that initial bottle, I did not re-order. I kept my running regimen and my knee pain returned.

I ordered another bottle and have not been without Achilles since (probably since April or May). The dosing calls for 2 caps, 2x per day. I admit I sometimes take 2 caps three times per day. That may not be beneficial but I've not noticed negative effects of an extra dose.

Overall, I attribute Achilles with relieving the initial discomfort in my knees and keeping them relatively pain-free even after putting in close to 1,000 miles of running this year.

5-Stars (backed by repeat purchases).

5/5

I had pretty severe pain in my patella tendons it started slow but i just kept pushing through it until eventually it hurt to walk down stairs so i started achilles and after 2 weeks there was a large improvement in my pain and eventually it was gone after i ran the whole bottle out. i highly recommend this to anyone with joint pain.