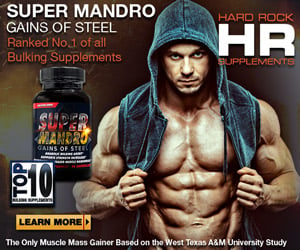 Manufacturer:
Body Performance Solutions (BPS)
Rating:
3.5
out of 5 stars, based on
2
total reviews.
Read all 2 reviews
Submit New Review
2/5

Have to be honest, reviews seemed very well so I decided to add this with a Thermo and also a standalone. Unfortunately wasn't happy wth this. Some people stated a feeling of warmth/cold, none of this with me.

Would not recommend this to others.

I think you guys have some other great products.

www.youtube.com keyword SuppTalk Radio

Muscle Research Code AM10 www.mrsupps.com

5/5

Starting weight: 192.4

This mornings weight: 188.7

My experience:

I took DCP 2.0 an Vanillean for 30 days. I had hopes of dropping 5+ pounds, and although I fell short of that goal my visible fat loss in my abdominal area was very noticeable. I can also see more definition in my arms, shoulders, and chest areas. This was done with none-to-very-limited cardio.

Taste: there isn't any, really. I wouldn't recommend a dry swallow because the aftertaste can be 'pilly', but with 5+ oz of water the 3 capsules go down smoothly.

Stim/Crash: None. I could take these any time of the day and there was no jittery/nausea/crash/or adverse feeling at all. I took these with coffee, on a full stomach, on an empty stomach, and within an hour before bedtime. No negative sides noticed.

Appetite Suppression: My opinion varies on this. Some day I felt like there was no noticeable suppression at all. However, when I took the doses pre-WO/fasted (except a shake), I noticed I was WAY hungrier for my first post-WO meal than had I taken them 30min prior to said meal. I also noticed that if I took them with a cup of coffee before lunch I'd have little to no appetite. Never a full/bloated feeling though, IMO.

Recovery: I had read another user suggest that his recover was quickened/improved while on DCP 2.0 and Vanillean. At first I didn't notice this.

However, I had started a new routine, Mountain Dog Training, and with the intensity of the WO's my DOMs and downtime probably should have lasted longer than they did; that I wasn't paying attention to.

Also worth noting, once I was saturated with DCP 2.0/Vanillean (after the first week), I had ZERO down WO's and even hit a few PR's each week.

For me, this has been previously unheard of with the caloric deficit I was/am on.

I recommend these products for anyone cutting, and I will be using these again in the near future. Actually, I want to try these on a two month run when I get to 15% BF and see how low my BF can get to.