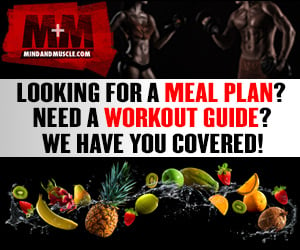 Manufacturer:
BPI Sports
Rating:
3.17
out of 5 stars, based on
6
total reviews.
Read all 6 reviews
Submit New Review
5/5

This is one of the few preworkout supplements with legit amounts of most ingredients. The nitrate induced bloodflow is phenomenal. It wakes me right up and gives long lasting pumps. The decent dose of leucine and creatine mono are sweet additions. Its all I use for mass gain.

2/5

I have tried this product about 10 times. My gym gives out free samples of products on Wednesday and inevitably this stuff is in there. I find most BPi products I have tried to be not as good as their competitors. 1MR and 1MR w/dmaa never impressed me. I think there are a couple of items in Pump HD that are in efficacious, but for the most part IT IS under-dosed. The energy and focus are no good. For a nitrated product, the pump was not impressive, either. I have come away disappointed every time. I even had a friend at work try it. I had him try PowerMax and he liked it. I had him try this and he did not like it. It is to the point that if I get it, I'll drink it in the morning to sort of wake me up. It is still free! haha I would give it a 1, but I know everyone is different.

3/5

This is a decent product,great taste just not enough ingredient for my liking but its alright there's just alot better imo

I liked pump for the pump feeling and look. For stimulants or focus its not there. I mix it with the original jack3d or craze and then it really comes alive. It's a good product to stack with. Stand alone its only good if you need a pre workout for a night time workout.

2/5

INGREDIENTS

On the surface of things, the ingredient profile hits all marks: Creatine and Beta Alanine for strength and endurance, Beet Root and Glycine for vascularity, Carnitine, Caffeine and Tyrosine for energy and cognitive performance, plus an electrolyte matrix. The problem is each ingredient is (with maybe the exception of caffeine -- though, the dose is hidden under the proprietary blend) incredibly under-dosed. Two grams of creatine? One gram of beta alanine? If a company is going to include ingredients like this, at least provide the proper dose, otherwise why bother? Instead, select fewer ingredients, dose them properly, and move on.

EFFECT

None? I kept waiting for the energy and pumps to take hold -- sorry, the "Energy for Explosive Workouts" and "Skin Tearing Pumps and Vascularity." I'll readily accept the fact that we all respond differently to products/ingredients, but the caffeine should have at least provided some energy. Instead, I actually lost energy half-way through my workout. I might be an outlier, so take my reaction with a grain of salt.

TASTE/MIXIBILITY

Oh, man, if I could take the flavoring (be it the Blue Ice Lemonade, Orange Twist or, my favorite, Peaches N Cream), put it in a glass with a couple of ice cubes and sip on it during a hot summer's day, I'd be stoked. Flavors are all top-notch. Perhaps this is where BPI placed their attention in R&D. Mixibility is average. The more water you add, the more easily it blends, but you may find floaters in the cup.

OVERALL

So many better products out there -- BPI themselves having two other pre-workouts (does a company really need 3?). Unless your only concern is taste, pass on Pump-HD and seek other products for those Skin-Tearing Pumps.


but honestly I don't want another let down but the same company bpi makes IMAGE SPORTS also and that PW 4D PUMP
was at least better at delivering energy than PUMP-HD .

3/5

The taste was good , the ingredients shown on the package must have been underdosed. The only effect I noticed was from the beta alanine. They make great products I just felt this one was better suited for someone else.