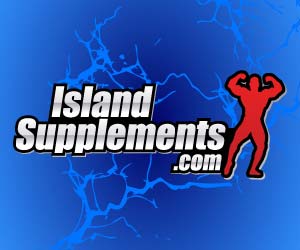 Manufacturer:
Formutech Nutrition
Rating:
4.8
out of 5 stars, based on
5
total reviews.
Read all 5 reviews
Submit New Review
5/5

First things first, here is the profile:

REM 8.0 Supplement Facts
Serving Size: 5 g
Servings per Container: 40

Amount Per Serving % Daily Value
Vitamin B6 (Pyridoxine Hydrochoride) 5 mg
Proprietary Blend

Phenibut, Gamma Amino Butyric Acid, Glucuronolactone, MACA, Magnesium Aspartate, L-Phenylalanine, 1 theanine, 5-HydroxyTryptophan, Zinc Monomethionate, Quercetine, Vinpocetine
3,175 mg





This should be in anybody's supplement stash if sleep is important or a problem. I am blown away at the way REM 8.0 had me knocked out. The flavor is mild and there will be some miscellaneous chunks at the bottom of the cup but it was no issue to get it all down. I also did not notice any difference between with/without food dosing. I usually struggle to fall asleep and then I am up to pee a couple times nightly. REM 8.0 had me falling asleep before I had a chance to really begin thinking about it. I did end up waking to piss....once, because my bladder was about to burst.Lol My sleep was one of those where you wake up and wipe the drool off your face. I will recommend starting with 1/2 dose to assess tolerance because the full dose has me a little loopy in the morning. Formutech nailed it with this one!!

5/5

The product is around 2g of carbs, has added Vitamin B6 and Zinc/Magnesium. Basically a ZMA Product on Formutech's line that has added Pheinbut (Nootropic), Gamma Acid (to aid in sleep), Maca magnesium, L-Phenylanine (Another nootropic), and 6-hydroxytryptophan, which all aid in fat burning and for fatloss, basically a ZMA/Burner mixed into one product to aid in losing fat and also bumping up Zinc/Magnesium levels if they are in deficit from your overall diet (for the most that is not the case) this is a very simple and effective formula that is cost effective on the market so it will sell hence why i gave it 5 stars for a very simple and easy formula plus a decent price for what you are getting in their prop blends. No problems with this product at all. Recommend it.

5/5

i had a great time logging this. the sleep was amazing. taking this 30min before going to sleep puts you out for the count and keeps you asleep all through the night. the only down thing i noticed a few times was i felt sleepy the next day, like it wasn't out of my system or something. I don't know if this was just be being tired or if it had something to do with the REM 8.0
either way i really enjoyed this product and recommend it to anyone who has problems sleeping. this stuff will definitely help you out!

5/5

As a person who has been taking prescription pills for more than a year and a half to sleep I can tell you that this is a great product. Although it doesn't knock me out quit as fast as one of the pills I normally take it gets the job done. On top of that it kept me asleep for a good while and I always felt refreshed.

ps stuff tastes amazing. and my opinion is based mainly on half doses. full doses would be more potent :)

4/5

Formutech was nice enough to give me a 10 day supply to log. I experienced deeper sleep while on REM 8.0 when I wasn't anxious about anything prior going to bed. My sense of well being was much better the days after a deeper sleep, definitely more alert and refreshed. I was a little disappointed that I still woke up to piss normally twice a night, but I was able to go right back to sleep every time. I did try to limit my fluid intake later in the day. REM 8.0 is very tasty. You could drink it with 10 oz of water and the taste would still be strong. There were always some particles that I couldn't get to mix. REM 8.0 did sometimes make me more tired prior to bed, this probably was related to if I had any anxiety at the time. However, I never felt "knocked out" from REM 8.0. I did not notice any enhanced muscle recovery. I was still plenty sore the next day following hard workouts. I never felt groggy the next morning. I never used more than 1 serving a day. So REM 8.0 - yummy and great for deep sleep!

Probably a great product. But be careful with phenibut. Many people suffer from phenibutwithdrawal, which should act a bit like benzos.