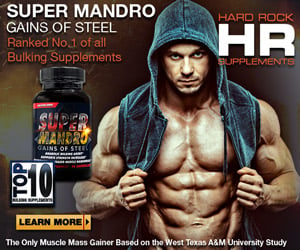 Manufacturer:
Performax Labs
Rating:
4.39
out of 5 stars, based on
38
total reviews.
Read all 38 reviews
Submit New Review
4/5

Thanks to Adizzle1 for the sample packs. Took 1 pack ( 2 servings) at 6pm on my drive to the gym. By the time i got there (25 mins later), i was ready to hit the weights. Focus and pump were great, intensity was increased as well. This came on slow and steady and provided a nice rush throughout the entire workout. No inital cracked out feeling like jacked gave me. For the price, its def worth a try.

Thanks guys! As you guys notice the energy should come on gradual but keep your intensity up for the whole workout, instead of hitting you like a stack of bricks then crashing at 45 mins into the workout. Again we wanted this to be more focused on performance then just creating a really strong feeling of energy.

4/5

I too got 2 samples from Adizzle (thank you very much). The energy was great and was constant, no crash. Taste was just like Kool-Aid. Only thing that I did not like was the absense of beta-alanine. But I've heard that they are working on a PWO with beta-alanine in it! Overall a good PWO! Keep up the good work guys.

I agree with all of the above posters. This is a solid preworkout to have in your arsenal. The energy is smooth and lasting for the entire workout. The pump was very noticeable as well. This is a nice bang for the buck addition to the preworkout realm.

Always open light. Itís not what you open with, itís what you finish with. Louie Simmons

5/5

so i received my samples the other day and hit the gym last night and what a great workout.

Taste: 5/5 another company that focuses on taste which i enjoyed very much. doesnt have that medicine or chalk taste like many.

Mixibility: 4/5 mixed better than others but after downing it, a little foamy so u gotta add water again and finished it off but idc cuz i always have another glass of water after pwo

Energy: 5/5 the perfect amount with no jitters for me. i got a quick rush which i love getting at the beginning. most pwo get me up at the start then get me tired halfway. this one u get the rush and great clean energy after.

Pump: 6/5 :) had to give 6 cuz my pump did not go away after 4 hours after lifts. i worked out abs and shoulders and they just stayed flexed for a long time. loved it

Focus: 5/5 great focus, not too crazy where i dont wanna talk but just enough to keep hittin the weights

overall: great pwo for anyone doesnt want jitters and wants a nasty good pump. buying a tub next pay check

4/5

Wow pretty awesome workout today! Chest and tris I hit 205 8 times. i know it doesnt sound like alot but ive only been training about 9 months starting at 135 bench. So im happy about that. But overall it was a pretty good workout. Focus was there so was the drive i kept pushing myself which i liked! Good job guys and thanks for sending me out those samples!

Just tried my sample of PowerMax

Flavor
Fruit Punch. Taste was sort of like fruit punch Kool- Aide meets cherry cough syrup but in a good way.

Mix
Dissolved easily with no residual powder leftovers. I used the entire 2 scoop packet as I'm not prone to overstim.

Focus
No stimed out feeling just heavy duty focus.

After Effects
No crash at all just a feeling of well being.

Rating this a "must buy more".

May I suggest using this app to track your bloodwork tests:
myBloodTracker for IPhone and IPad
https://appsto.re/us/vvMndb.i

4.5/5

solid energy, great pumps, great focus. the only neg for me was the taste, which isnt really a deal breaker any way. overall very good pwo. thanks for the samples!! edit:after running nearly an entire tub, would def bump to 4.5/5.

Glad to see some reviews coming in!!

4/5

I honestly never heard of this company until 2 weeks ago when I was at another
forum and a few members were buzzing about this preworkout Powermax and the fact
that they all experienced very good workouts from using it. I went to the site signed up
for a free sample and with in 4 days I received it and it was 2 sample packs with 2
servings per packet so yesterday I put one of the sample packs to the test and this
was actually one day after I had just tested out and reviewed another preworkout powder
call Prodigy which I liked very much and highly recommend so now Powermax has to go up
against some tough competition by the name of Prodigy. (This was going to be fun to compare
the both)
I emptied the whole sample pack which is equivalent to 2 servings into a shaker cup and
to this I added exactly what I added the day before to Prodigy 6 grams of citrulline malate ,
3 grams of beta- alanine, 1 scoop of Flud and about 20 ounces of water. (I always mix any stim
powder with a lot of water because stims dehydrate you so you should always add a lot of water)
I shook it up and the powder mixed perfectly smooth with no particles floating around and it had a
light pink color and now for the taste (if you read any of my reviews on preworkout powders I don't
care about taste as long as it works well) the taste was a very lite fruit punch flavor and not overly
sweet like I have been reading on other reviews of Powermax . The amount of water really makes a
difference on the taste and I don't really like very sweet drinks but this one was very tasty for a fruit
punch flavor and I actually enjoyed it.
As I was finishing the last few gulps in my shaker cup I could honestly start to feel a slight
rush of energy starting to come over me and what's funny is that a number of reviews that I read everyone
said the energy took a while to hit but for me it came on kind of quick but it was a very smooth energy that
did not come on with a BANG and then disappear like some other preworkouts. The energy lasted well into
my workout and I was doing chest and biceps and the pump was definitely there and the energy which I
received from Powermax was really assisting me on some of my heaviest sets and what impressed me was the
fact that the energy came on rather quick for me but it continued on through out my workout and it did not
let me down. The energy was smooth and later in the day I had no stomach issues or crash so this was also
a plus for Powermax.
Now from a 1-10 for mixability it gets a 10
for taste it gets a 10 (don't forget add at least 20 ounces of water if you don't like it
sweet. Probably one of the best fruit punches I have had and
and I am one of the first to say if it taste good it probably isn't
going to do much but this preworkout was pretty good.
for pump it gets an 8.5 ( I might add 1 scoop of lemon Hemavol or 1 gram of agmatine
to the next sample just to see how it feels.
for energy and focus 8.5 ( this formula just needed maybe 1 or 2 more ingredients for focus
and maybe recovery between sets but it was still very good)
Over all this product gets an 8.5 from me and I think that is fantastic for a product that 2 weeks
ago I knew nothing about and if the focus part was stronger it probably would of gotten a slightly
higher rating number from me so Prodigy has the slight edge over Powermax for me but this preworkout
actually blows some of these highly advertised and hyped up preworkout products out of the sky.
I highly recommend anyone looking for a new preworkout to try just go to Performaxlabs.com and sign up for samples it's free and
you can try it out before you buy it to make sure it works for you, not every company does this so take the opportunity and get
a couple samples of a pretty straight forward preworkout powder with no exotic ingredients but works very effectively.

Hell yea, another great review!! Im really happy to see everyone loving this product so far and i really apprecaite the poeple we sent out packets to are actually throwing up reviews for others to see!!

If you make a new thread in the Supplement Reviews/Logs section and link it to our contest, you will be entered to win a FREE BOTTLE of POWERMAX!

4/5

PowerMax by Performax Labs

Products | Performax Labs

Recevied a sample packet which equals 2 servings, I used half the packet as I am somewhat caffeine sensitive

Taste - 6/10, fruit punch flavor, palatable but taste like an old school luden's cough drop

Mixability - no residual or grit but I now mix everything whith a whisk shaker ball.

Taken approxamately 30 minutes prior to leg workout, last meal 90 minutes prior.

I generally know when a PWO is kicking in either by the Beta alanine tingle or a little head rush from the Caffeine but with this product I felt nothing at the 30 minute mark; not sure if this is good or bad so I decided to start lifting.

So I had a good lift, 10 sets of squats with leg extensions, didn't seem to tire at all and weights moved continuously up.No follow up crash either.

Update - so today (1/22) I decided to take a full packet; 2 servings. 30 minutes later I didn't feel anything so decided to do 20 mins of Cardio folowed by shoulders. Felt a nice energy about the product but about 1 1/2 hrs later the caffeine seemed to kick in. Heart was beating hard but luckily my head wasn't.

Aside from the taste not a bad product.

Hell yea guys, thanks for the all the positive feedback!

Holly ....!!i got my free samples in the mail in just days.then I took it before dead lift day. For a back round I'm 64 225, 37 and been in the gym hard for 2 years. I've taken a lot of the big guys Prework outs. Like a lot if new lifters I was looking for the short cut that all you big guys know isn't there. If you want to get big you need to eat big and kill it in the gym. I normally go from assault to jacked 3d and they work great. But today I tried powermax and holly **** I killed it like never before. I took it at 430 got to the gym by 500. By 530 I was dead lifting 30lbs more then before.and I squat and dead lift 2 times a week and killed it. I'm writing this a 800 and still feel no pain and could go back to the gym all jacked up and do it again. I wouldn't have left but I had my girls with me. This is hands down the most intense Prework out I've ever tried. I can't wait to try other flavors because fruit punch was the best tasting sup I've ever tried and I've tried a lot( looking to cheat). Thank you guys for making something that keeps normal guys like me intense, focused and killing it in the gym.

Thanks for the review, really glad you liked it so much!

3/5

I tried 2 sample packs - 2 servings each. (One packet for leg day, one on chest day).

Good flavor, good mixability, clean energy.

I gave it 3 stars because it is a solid PWO, no more no less. I didn't notice anything special to set it ahead, nor could I say anything bad about it.

Thanks for the honest review, most people are setting it ahead based on the strong pumps, most people are getting really good long lasting pumps. But i realize everyone will respond different and at the very least it was solid for you, so i cant complain! haha

Yeah - it definitely wasn't bad at all, don't get me wrong

http://anabolicminds.com/forum/powerlifting-strongman/240580-road-derby-cup.html

Thanks for the 2 sample packets I got to review. Ill give it an overall 3-5
Taste wasnt the best but thats something I do not really care about to be honest.
I did feel it kick in and noticed great focus and some energy but it seemed to stop there.
All around good product but something I would rather take for cardio over heavy lifting.

4/5

Shout out to Adizzle1 for the samples, my review is a bit delayed, but I'm lazy. So, yeah.

Let me begin by saying, only to be fair, that when I tried this product I was ending up my 4th week of a SD cycle I am currently rocking out, so all of my workouts have been pretty epic. I have been taking a break from preWO's also during this, only taking ECA before going to gym.

There were two servings in each sample packet, but I am a bit of a stim junkie, so I went ahead and dumped the entire pack in about 14oz of water in bottle. Few shakes later, all dissolved minus a few dark particles in the bottom, not enough to be gritty or anything, didnt even notice while drinking it. The flavor was Fruit Punch, which is probably my least favorite flavor of all time, but it wasn't too bad. Taste isn't a big factor for me anyway.

I got to the gym about 20 minutes later, and this stuff hit me. Stims are dosed good, hit hard but not too hard, good focus, lasted the entire workout.

I absolutely killed the weights, both days I used PowerMax. I'm sure the SD played most of the part, but I could def feel the drive and focus from the stims, and my endurance seemed to reach a new level.

The pump with this product is legit. I've been having awesome pumps lately without any pre, using my diet and the SD, but I was on another level after chest and tri's. I almost crawled out of the gym on leg day, the pumps were painful.

Overall, I give this product a 4/5, only because of the flavor. Something a little less sweet and not fruit punch would be nice.

Awesome, thanks for the review. We really apprecaite all the feedback!

If anyone wants to win a FREE Bottle just make a review in the Product Review/Log section and link it to our contest page in Company Promos and your automatically entered to win!!

4/5

Taste was great, love me some fruit punch and that goes back from back in the days when mom would buy fruit punch kool-aid, so the taste did bring back some childhood memories and left me wanting to sip on some through-out the day.

But as far as performance went under the influence of PowerMax, i got to say it definitely delivered that "Punch".
I was amp'd and in the zone for a good hour and a half, with extreme focus and determination on making this work-out count. Stim- wise i didn't experience that jolt of energy kick in right away, but it came on gradually and left me with no crash feeling afterwards. It was a clean, focus and gradually steady energy giving experience without any jitters or crashlater on. Me being a stim head was the only reason that i didn't give this product a solid 5 stars. Personally i've noticed any thing under 300mg. of caffeine, doesn't make me go ape in the gym, but will definitely consider purchasing some with me adding some more caffeine or 1,3 dim to the mix. solid product.

Thanks brother, im glad you enjoyed it! Most people have been loving the focus and pumps and ofcourse with the tagline Stop tweaking and start performing you could assume the energy should be clean and smooth. If you want more of a kick and stronger feel you can always try 2.5 scoops which would get you closer or around your 300mg caffeine plus increased dosages of citrulline, agmatine n plcar so pumps would be even stronger!