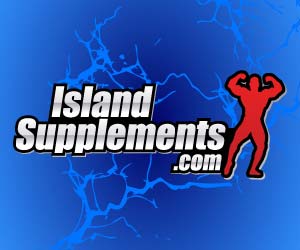 Manufacturer:
iForce Nutrition
Rating:
4.5
out of 5 stars, based on
6
total reviews.
Read all 6 reviews
Submit New Review
4/5

This was my first HGH product ever using.

I used this product at 1 cap for the first few nights,and quickly switched to 2 caps as recommended and this was my sweet spot with this product for sure.

Expectations:
I applied for this product in hope for getting some better sleep.Also was interested in the prolactin control this product is said to offer.

Results:
Lights out from the very first dose seemed to have an effect on my sleep,not enough to where I was blown away.But I did wake up feeling refreshed right after starting this.I quickly switched to 2 caps as I stated previously and that is where this product shines.I started having amazing sleep.I never once got tired from this,which I liked.Instead when I did lie down to go to sleep I did not have as much trouble falling asleep as I have in the past.I also was able to fall asleep,and stay asleep which is rare for me as I usually wake many times through the night.When I did wake in the night when using this product,I was able to use the bathroom,or eat and then easily fall back asleep for the remainder of the night.When waking up while using this,I felt so rested and refreshed,even on many occasions that I did not get a sufficient amount of sleep and would normally be tired and groggy.I also never woke feeling groggy or that dazed feeling when taking some sleep products,which i liked a lot.I noticed an increase in recovery,I was able to use this product before I started my current cycle and while on cycle,and all of these results I speak of are from pre and on cycle.But the recovery is something I was able to contribute to lights out because my soreness was going away much quicker before I got on cycle.I will say im not sure about the effects it had on prolactin control.I did not have any major issues to this point,had some slight itchiness but I have had some flare ups while using the compound im running now and did not on this cycle yet,so I would like to think this aided in that area somewhat.One other thing I would like to note,I am almost positive this had a positive effect on libido.Especially after taking it if I got busy with the wife,i will just leave it at libido was high!

Taste/dosing:
Taste is n/a as they are caps,do note make sure you get them down good as I had just a little water and one got stuck and when it released the taste was terrible and somewhat burned,which I do blame on myself for not drinking enough water with it.Other than that,never any after taste or trouble swallowing.Dosing was perfect at 2 caps for me.I woould not have raised the dose even if recommended.

Value:
For me of course it was great,I did not have to purchase this.At 2 caps a day it was almost a full months supply.For me personally it is worth it just for the sleep aspect,but I know I recieved quickened recovery.I would also like to think it did aid in prolactin control,so good value in my eyes.

Overall:
I would and will recommend this product to anyone I think may benefit from it.I enjoyed this product very much.This product may very well end up being a staple supplement for me in my future.I force did good with this one.

4/5

Solid product with no sides

Overall effectiveness as a sleep aid: 4 out of 5 really depend on what your looking for if you want something natural that will relax you and help keep you asleep. Then this is a great product. If you want something that will knock you out no matter what in just a few minutes then you may be a little disappointed.

As a body recomp/HGH booster: 4 out of 5 Hard for me to know exactly how much effect it had. But I know it boosted my libido and helped keep me lean even when my diet and exercise where lacking.

5/5

I was taking Lights Out one hour before bed. Had a great sleep & would wake up feeling good as new. I would still be sore from workouts, but that is because I would kill it in the gym..

4/5

Being a college student, my sleep patterns are always inconsistant. There are days ill be up till 3 and days ill go to bed a 9. Due to that, I decided to give Lights Out a try.
I have to say that Lights Out solved my inconsistant sleeping patterns. For one, It kept me in a deeper sleep for a longer period of time which is what I was hoping for. Second, it made me feel fresh and awake in the morning.
As far as the GH enhancing factor, there were definetly differences in my lifts as far as weight. I had a PR in my clean and jerk, snatch and squat. Currently my box sqaut and deadlift sit at 455. I could not have gotten there without better sleep and feeling alert in the morning.
So if you are looking for a good product to help you sleep as well as enhance GH, Lights Out is for you. The one thing I will say however is that you will have to get used to taking it. Sleeping pills affect everyone differently. Some people fall asleep faster than others so definetly monitor how you respond when taking Lights Out. Other than that, It is a great product for individuals who have trouble sleeping or those who want to increase GH and get better sleep at night.

5/5

Heard some really good feed back from the online community about this product and needed to give it a try. When I first started taking the 2 caps as directed I was experiencing a little bit of the sweats at night and a restless itching. As directed by the great staff at I force I played around with the dosage at different times and so on. Got it on track with taking the 2 caps as directed again. I have taken another L-Dopa product before by one of my previous employers and had to stop about 8 days in due to extreme nightmares that would wake me up and leave me restless. That does not happen with Lights Out. When I awake I feel well rested and ready to tackle the world. I especially notice this when those night when you can only get 5-6 hrs of sleep in that you feel as though you have slept for 10. I feel a increase in recovery time between workouts and feel as if I wake each morning a little leaner. I now am able to sleep through the night with out waking or tossing and turning. Taking this product has really helped with daily training and being able to sleep especially on those high stim days. This is now a staple in my stack. I give it a 10/10 so far awesome product and worth the money . Thanks I force

5/5

Wow Great if your looking for faster time to fall asleep, stay asleep, deeper sleep, wake up refreshed, faster recovery, broken pr's, great for anything! Great product would buy and recommend. Lights out exceeded my expectations by far!