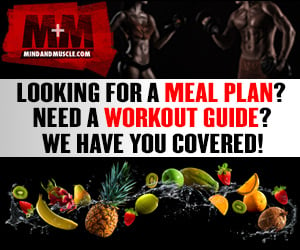 5-Alpha Test (90 tablets)
Manufacturer:
Forerunner Labs
Rating:
4
out of 5 stars, based on
1
total reviews.
Read all 1 reviews
Submit New Review
5-Alpha Test (90 tablets)
4/5

Alright so I'm not a seasoned review writer so I'm going to put this in layman's terms.
I have been seeing Mass Drops on a particular site where I purchase my supps from for a while now so after having 2 right shoulder surgeries in the past year I was eager to get back into the gym and true form. I grabbed my first bottle about 3 months ago and REALLY liked what I saw.
Naturally after 2 surgeries and no workouts for about 9 months, I was pretty weak. For example: my bench had gone from a 325lb max to having a lot of trouble working with 135lb.
So I hit the gym like normal; 1 body part a day, 1x per day. i.e. Mon.-Chest, Tues.-Back, Weds.-Shoulders...etc
Diet consisted of High Protein, High Fiber, Low Carb.
Within the 1st month I saw huge gains! Bench went back up to about 275lb (comfortable), Shoulder press up from 40lb dumbbells to 75lb, Deadlift from 225lb to 315lb. A lot of this is probably due to muscle memory but the focus, aggressiveness, strength/energy that I was experiencing prompted me to grab another bottle of this product. My gains continued!
During the 2nd cycle I saw my body really beginning to take form again. ALL of my lifts continued to climb. I began to hit the gym 2x per day. Farmers carries skyrocketed from 100lb dumbbells for 40 yrds to putting 405lbs on a shrug apparatus and carrying for 40 yrds. Bench continued to climb to 315lb; Incline dumbbells to 100lbs; Shoulder Press to 85lbs.
I then took 2-3 weeks off the supp. but grabbed another bottle. Here's where I stand now:
Bench- 370lbs (1 rep max)
Deadlift- 485lbs (1 rep max)
Shoulder Press DB- 105lbs (6 reps)
Barbell Curl- 155lbs (6-8 reps)
One arm rows- 115lbs (4 sets;10 reps)
Bent-over rows- 265lbs (8 reps)
Leg Press- 550lbs
Farmers-605lbs for 20 yrds
The side effects on this product were minimal. I did experience some slight mood swings and irritability but nothing more than if I had ingested too much caffeine. My biggest issue was the back pumps which I got. Horrible at times, to where I felt as though I had a pinched nerve. But when I would go off of the supp. the pain would subside.
The taste was comparable to taking a dropper full of nail polish remover. But considering the nature of the supp. and the desired effects which I was going for, that was a small price to pay.
I have to note that I stacked this supplement w/Forerunner 5-Alpha Test and also took a Pre-workout(C-4) and Post(Body Motar)

**I will post new pics in a couple of days when able***

What surgeries did you have on your shoulder. I've had surgery on both of mine.

After a year off, I'm back

@CaryK The first was to grind down my shoulder joint and repair a torn labrum. The second, was a "Mumford" procedure where they had to remove about 3/4" of my collar bone/shoulder bone.