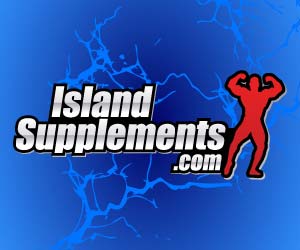 Manufacturer:
ProSupps
Rating:
4
out of 5 stars, based on
2
total reviews.
Read all 2 reviews
Submit New Review
Serious amazing pre work out that I don't see being used too much on this site.

Pump (5/5)
If you're a fan of hemoval, which am, then you should really love this stuff, it has a similar profile but with an added energy matrix. Muscles get so pumped it hurts and quickly too.

Endurance 4/5
I find myself wanting to be in the gym much longer and seem to be able to get more reps out of each set.

Energy (2-3/5)
Now for me the energy is PERFECT, because I absolutely hate Stims. This has a nice little dose of caffeine. To give you a boost which is all I ever need. I have good natural push in the gym and I really do not like that stimmed out feeling these harder pwo give. Mr. Hyde the more intense version seems to be way too intense for me. I take pwo mainly for the pump not energy.

Overall (5/5)
Very impressed with this product, amazing pump, great little boost, and great gym sessions. I highly recommend this product to those individuals who love hemoval but want a little boost along with it.

My muscles are pharmaceutically enhanced.

4/5

I got a sample of Dr. Jekyll from a contest, I got The Punch Flavor

Taste 5/5
I thought the fruit punch had just the right taste not to strong and no after taste

Mixability 5/5
1 sample pack in about 10oz of cool water in a shaker cup, shook about 20sec and drank. I thought it mixed great not Grit, Chucks or floatie, nothing left in the bottom of the cup

Energy 4/5
The energy was good, this product does not have a lot of stimulants ( 100mg Caffeine) so it gives a lift but no kick in the pants (and I like that sometimes)

Endurance 5/5
Endurance was very good my workouts last about 1 hour and this supplement did not let me down.

Pump 4/5
This is the only place I feel Dr Jekyll let me down, seeing as it is advertised as an "Intense Pump" product I was hoping my muscles would be ripping though my skin, but I never got that. The pump was there and OK but not "Intense"

I did have a good work out and the product lasted for the entire workout with no crash at any time. I did have an overall "Good Feeling"
I would like to that ProSupps for the samples and sorry I could not in good conscience give Dr Jekyll 5/5. I did only use 1 scoop per work out. I will maybe give 2 scoops a try.

**Update 03/23/2015**
In the above review I had only had (2) single serving sample packs to try. I recently got a tub of the Dr Jekyll and was able to try it out at 1 1/2 scoops, at this serving size I would give this supplement a 5/5 rating. This is diffidently the sweet spot, great pump and energy! It you don't believe me, just give it a try!

One of the best true low stim options on the marketplace. Two scoops = great.

Molecular Nutrition - Unlevel The Field

X-Factor: THE Most Scientifically Valid Muscle Builder, Ever!

Sign up for INSANE deals via our newsletter:

www.mninsider.com

4/5

I'm into the "Pump" and I feel caffeine hinders that ability! If you are too than I highly suggest 2 servings of Dr. Jekyll which equates to: 200mg caffeine, 1.5g Agmatine, 3g citrulline, 3g Glycerol monostearate and 200mg L-Norvaline. No doubt in my mind you will experience ULTIMATE PUMPS after 2 scoops.

Only thing I wish was L-norvaline to be dosed at 125-150mg per serving instead of 100mg and Glycerol Mono at 2g per serving instead of 1.5. Other then that, this is a great product! You can even bump it up to 3 scoops and still be at 300mg of caffeine with extreme intensifying pumps! Still 119mg less caffeine than hyde, which again caffeine constricts your blood vessels.

You can also add in an additional N.O product such as: Purus Labs Noxygen, CTD LABS noxivol, Nutrex Niox, BSN Nitrix, etc... To help intensify your pre workout or take at another point during the day to help sustain your pump all day. You can even take 1/2 scoop of Mr.Hyde and 1/2 Scoop of Dr. Jekyll but I feel Mr. Hyde is unnecessary which is why I recommend 2 scoops of Jekyll instead. Also, NO3 Drive, I feel is severely under dosed and therefore wouldn't recommend as an addition.

Taste:4.5/5
Mixability:4.5/5
Energy:4/5
Endurance:4/5
Pump:4.5/5
Overall: 4.7/5

Pumps - 9/10 I used 2 scoops and had massive pumps - I mean really massive. GMS usually gives me awesome pumps.

Energy - 7/10 I'm very stim tolerant. Perfect dosing for me is 350-400mg. It did give me energy, but didn't give the same alertness as hyde does.

Endurance - 9/10 Endurance was great. I trained for 1.5 hours and could go further.

Taste - 7.5/10 Was not impressed with taste. It tasted sweet/syrup. Drinkable, but just not my favorite.

Mixability - 7/10 Jekyll doesn't mix well because of GMS. It had lots of unmixed particles, but that didn't interfere with drinking.



Overall - 8.5/10 Overall it's a great supplement. I wanted to use it with hyde, but didn't have one. If you want to improve the effects from jekyll, just add 200 mg of caffeine or stack with 1/2 hyde.