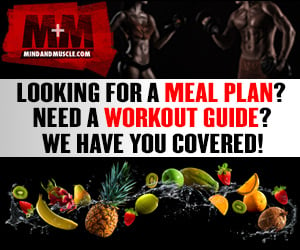 Manufacturer:
ProSupps
Rating:
4.43
out of 5 stars, based on
7
total reviews.
Read all 7 reviews
Submit New Review
5/5

This product is great, but the amount of caffeine per serving is HUGE! But that also makes it so that you only ever need one scoop, which I really like about that. The pumps are great, and energy is great. For me, it reminded me of Jack3d, but only with a higher stimmed-out feeling.
The only reason I switched is because after a whole bottle it was quite a lot of caffeine so I felt necessary to go off for a while.

5/5

For someone who is a fan of 1,3 this is a must try. The formula has everything covered for a pre-workout including pump, endurance, and focus. A lot of people comment on the amount of caffeine but in all honestly it doesn't hit you like you think it would. It provides very clean energy. This is also very cheap for the quality ingredients you get.

Definitely agree ALOT of caffeine but the energy is very clean, My HR didn't go haywire at all. Good pumps and you literally want to stay in the gym all day and its only my 2nd week on it. Will give a much more in depth review at the end of my cycle.

5/5

I really liked the energy on this product. It is fantastic if you can workout first thing in the morning or in the daytime. There is a lot of caffeine, but the important thing to note is that a third of the total is a type that is extended release, so you are not getting totally blasted. I can't say enough about the energy on this product. As a nighttime lifter, I do not get to enjoy it too much anymore. Sometimes though, on the weekends, I would drink it just to carry me through a day of playing with my boys and getting housework done. A highly motivating product.

Been taking Hyde for about 2 months or so now. Both the punch and watermelon flavors taste great. The effects, starting out, were a large burst of caffeine (but I had recently lowered my intake, so it was to bs expected). After a short period of time however, my tolerance came back.
Energy is clean with a good motivated focus in the gym. If I'm doing a high cardio workout, I will drop it down to half a scoop, but most of the time I'm ok with the one scoop and have never needed more.
I've noticed good gains in strength and some added size/definition since using it, and mental focus is great on those "tired" days.
Overall, I'm very impressed and will continue using it.

5/5

I am a lover of crazy preworkouts and this one gets the award.

Taste: 10/10 for the punch!
- i am not a punch fan ive always been a watermelon or some candy flavor but after trying the punch man..i could drink that any time of the day!

Mixing it: 9.5/10 great and no grit just bubbles alot

cost: 11/10!!! i got mine for 28$ well that seems all good for 40days.... but i only need a half scoop! full would be amazing but i still get a killer workout with half a scoop. thats .35 cents a workout..... that 3+months working out 6days a week.

Pumps: 8/10 pumps were awesome but im a youngin who seems to get a pump off of just staring at weights. so i cant really tell but i do see fuller muscles and unable to move after.

Energy 10/10. 419mg of caffine..what more can you ask! i can lift and lift until the owner of the gym has to pick me up and carry me out to close.

overall??? 10/10 best pre ive ever used!

want to feel amazing? for chest and biceps i did this.

-half-3/4 scoop of hyde.
-iForce hemavol scoop
-1 scoop of creapure or whatever creatine

5/5

I have been trying different pre-workouts for many years and most of them only last a short time as far as them being affective to me. Hyde is the first pre-workout that has done what it is suppose to time after time and has made a big difference in my workouts. This is one pre-workout that is a must. I would suggest this product to anyone.

I love the stuff, gives me a ton of energy and a pump to boot. What I like most about his pre-workout is that I never had to up the dosage. I always felt great after one scoop, from day 1 to day 40.

I agree because in the past with other pre workout I have had to keep adding scoops but not with this one. I like the tingling feeling it gives you.

great beasts think alike

1/5

Hyde. Mr. Hyde. Hyde original hyde reformulated. These guys reformulate so much I can't keep it straight. This review is about the HYDE with 450+ grams of caffein in a tiny little scoop! LOL. I wouldn't recommend his product. So many other more balanced and safer pre workouts available. If you're taking 1 scoop of this it's safe to say you adrenal glands are fried. The low stim one they have Dr. Jekyl is more to my liking, but it barely has any stims! Like I said many other better options available. Don't let the marketing hype fool you.

5/5

This is by far my favorite pre-workout right now. 419mg of caffeine in one scoop is enough to get anyone going, (if not, maybe it's time for a stim break!)
Mix= 10/10, Mixes as well as anything
Taste=8.5/10 Fruit punch is tasty,
Energy =11/10 Off the charts!
Pumps, 9/10, As a standalone Hyde V2 delivers awesome pumps!
Focus, 9.5/10, This stuff makes me want to kill some weight!

+1 on the person who refers Hemavol to this product. Together, the experience is unreal!