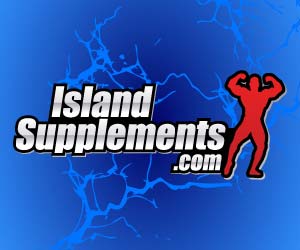 The Complete PCT Stack (AD-3 PCT & Cycle Armor)
Manufacturer:
Lecheek Nutrition
Rating:
5
out of 5 stars, based on
3
total reviews.
Read all 3 reviews
Submit New Review
The Complete PCT Stack (AD-3 PCT & Cycle Armor)
5/5

I was taking Cycle Armor along with AD-3 and was very pleased with my results. Before starting it my blood pressure was running a little on the high side, but after just a few days on Cycle Armor it returned to normal. I felt great the rest of the way!! AD-3 has allowed me to keep most of my gains in strength and size. I have also felt great mood wise and libido is still at a decent level.
I would be very quick to recommend Cycle Armor and AD-3 to anyone that is going to be on cycle and wanting to stay healthy and keep their gains!!!

5/5

I used this stack to compliment my serm after my cycle and had great results. Lost very little of my gains and strength and definitely felt that it helped increase the speed of my recovery. Also had some high blood pressure issues both on and shortly after my cycle and the cycle armor took care of these in just a day or two. I have stocked up on CA since so that I can have it on hand for my next cycle since it worked so well!

Hi, I'm new to this site and this might be a stupid question but is the cycle armor something you take during the cycle or are they both PCT. And if they are both PCT should i take them at the same time or space it out?
I've been doing a ton of research and finally just bought my first bottle of H-Drol. I hope it goes well!

5/5

The main ingredient of AD-3 is the same as a very popular AI on the market, I wont mention names. BUT, the price is much less and the fact they also use 800mg of L-dopa (99%) and add milk thistle is a super bonus.

Cycle Armor did its job for me. It has a good ingredient profile to back it up and cost less than most similar products.

These products have great value, no doubt about it. Especially if you buy them as a paired deal. Can't be beat for what you are getting.

It should be used throughout both cycle and PCT depending on how involved your PCT needs to be. Definitely on cycle though.

And at 150 lbs you may want to gain naturally first buddy or else you are just selling your potential short. You can get to 175 lbs either way... but if you do it naturally, then you can get to 190 using hdrol. if you used hdrol to get to 175.... getting to 190 will be FAR more difficult. The more you gain the harder it gets. starting Phs that soon is poison for progress. Food for thought.

i wish i could get to 175 naturally. I've been 150 for a good year and I've been bulking like a mother***er i just need that boost and ill be good



If you can't even get past 150 naturally, then you have a bad diet and routine, period. If you don't fix that first, you are not going to benefit from a PH. Its meant to "boost" experienced lifters who stall out after consistent progress, it will not help beginners who can't gain naturally in the first place.

Eat dude. If you aren't gaining, eat more. It really is that simple and always will be.

And to say "then I'll be good" is soooo far from the truth. Even a successful cycle will only give you 5-7 lbs of muscle (and that's being experienced in training and eating properly). You need to think in terms of years... not one ill-advised cycle.