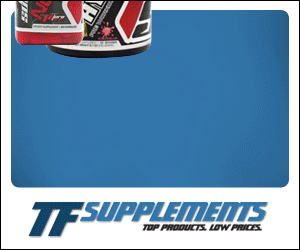 Manufacturer:
Forerunner Labs
Rating:
5
out of 5 stars, based on
2
total reviews.
Read all 2 reviews
Submit New Review
5/5

This product has been an all around god send for me while preparing for my first physique show! I'm not interested in running this as a PCT yet because I'm staying away from anabolics at my age but as a standalone it is great! The main reason for using this was to dry out during the final weeks of my contest prep and it gets the job done! I would say that it is right up there with Erase Pro and that get's rave reviews on this forum. The cortisol control is another awesome aspect of this supplement that I like because getting rid of water was easy with Re-Boot. The noticeable drying effects came with their fair share of joint discomfort but I wasn't pushing heavy weights around being at such low calorie intake during my last 4 weeks of contest prep. If you are looking for a supplement that will get you lean and dry as well as boost test then you have an all in one product right here!

5/5

This is a all in one product hitting multiple pathways. 1. boosts lh with 3 grams of daa. 2.supresses estrogen through arimistane. 3. controls cortisol. What else do you need. Great product proven ingredients. Good for a pct following a mild run, or a natural boost!