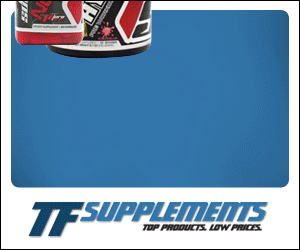 Manufacturer:
Scivation
Rating:
4.8
out of 5 stars, based on
5
total reviews.
Read all 5 reviews
Submit New Review
4/5

This is a great BCAA, love the variety of flavors and the BCAA ratio. I've tried many others and they don't have the same great taste.

My favorites are Green apple and blue raspberry.

Highly recommend this product as your BCAA.

5/5

This is a great BCAA. My two favorites are Green Apple and Watermelon, however I have tried almost all of their flavors and I have liked all them. This is a staple in my supplement regime during my cutting time or long workouts.

5/5

Xtend was what brought BCAA's into the spotlight. Was the original BCAA product, and still is the industry standard.

This is my BCAA of choice. Watermelon and fruit punch are my favorite flavors.

Black Lion Research Representative

5/5

Not much to say really... the taste is good and it's BCAAs. No miracle of science here or anything but it is a quality product.
Would buy again.

Never go to the gym without my Xtend BCAA. I rotate between blue raz and mango, but I think I preferred pineapple over mango, and I think I want to try green apple next.

Training & everything else log: http://anabolicminds.com/forum/workout-logs/275307-bam-bam-goes-30.html

5/5

I had several different samples. Each flavor was amazing and tasted like kool-aid, but without all the sugar. Green apple was my favorite by far but each was great. I would sip green apple 24/7 if I could.

Taste: 5/5-Amazing!

Mixability: 5/5-Perfect. No granules. Little to no foaming.

Effects: 5/5- Noticeably improved fasted cardio.

Value: 4/5- A bit pricey for what I would spend on a BCAA supp, but hey, quality is something where you get what you pay for right? Hopefully I can find some deals in the future so I can use this regularly.

Overall: 5/5-Nicely done:).