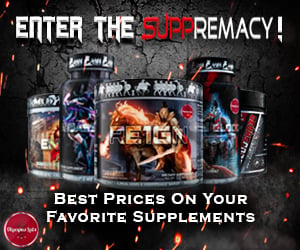 Manufacturer:
PES
Rating:
5
out of 5 stars, based on
3
total reviews.
Read all 3 reviews
Submit New Review
5/5

This fat burner is legit...The first couple things I really noticed about this fat burner right away was there was no crash, and i didn't get heartburn from it!!! I eat SUPER clean and compete in physique and natural bodybuilding, so i rarely get heartburn or acid reflux. I like how fast T-2 digests and you dont burp later and get a disgusting taste of the powder inside the capsule. Anyway, I noticed that with other fat burners and this definitely doesn't happen with T2. Alpha it is. It burns fat like a blazing inferno. Match it with a clean diet and you have yourself even better results.

5/5

I ran a bottle of PES's non stimulant fat burner Alpha T-2 and was very impressed. I'll say it right now, this is the most effective fat burner I've ever used...stim or not. It *****s ephedrine and caffeine in terms of noticible fat loss but is stimulant free.

This product contains Rauwoloscine HCL, which is much, much smoother than regular yohimbe which can
give me side effects such as anxiety and increased heart rate. If that's been your experience with yohimbe containing products, then you will absolutely love Alpha T-2. All of the fat loss benefits without the sides.

I dosed this at 3 capsules per day evenly spread out on an empty stomach, taking my first dose upon waking. Again, this is a non-stimulant fat burner so you are not going to feel anything from it. You will, however, begin seeing results in the mirror within a week especially if you are already within striking distance of being lean. I was seeing increases in vascularity in my arms and looked tighter in my lower pec line within the first week. After four weeks I was significantly leaner in my face, lower pecs, obliques and abdominals. Also more seperation in my legs and upper back.

I have nothing negative at all to say about Alpha T-2, this is a top notch product all the way around. A lot of fat burner products these days are nothing more than a ton of stimulants that will have you bouncing off the ceiling all day long with nervous energy but do very little for changing body composition. I'd put Alpha T-2 at the top of your list if you are in the market for a potent fat burner that will provide very visible results that everyone will notice without impacting your sleep or make you feel like you are being shot through a tunnel all day long.

5/5

Fat Destroying? Yeah, even though i only lost 6 pounds on a bottle the mirror shows more than that, some people at my gym tell me i look like i lost a solid 10-15 pounds while i held my strength, i can really tell when i first started taking it the increase in sweating and the amonut it aided towards my workouts, body temp, and fat burning all in the same day i took it. Overall this grows on you and i dosed it 1 cap with 2 scoops alphamine and 2 caps with 1 scoop alphamine (6-8 hours later) again if its made by PES with cooper as R&D you know your getting a legit formula, its cost effective, and it simply DOES what it states if your diet and training match exactly what you want.