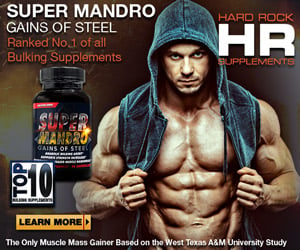 Adipose Annihilation V2 (180 caps)
Manufacturer:
Enhanced Body Formulations (LBF)
Rating:
5
out of 5 stars, based on
1
total reviews.
Read all 1 reviews
Submit New Review
Adipose Annihilation V2 (180 caps)
5/5

Where RECOMPADROL is aimed at blocking the bad things from being ingested and be transformed into adipose, ADIPOSE ANNIHILATION V2 (AAv2) is targetted at focus firing on the fat you already have while working in tandem with RECOMPADROL and METABOLIC POWDER to prevent further increase to that stubborn fat (think of AAV2 as the "fat burner" of the EBF family). The ingredient profile for AAV2 splits the product into 2 section: one to mobilizes the fat to get ready to be destroyed, and another to focus fire on that fat itself. The ingredients in the Fat Mobilization Complex help oxidize fat stores and get them used to turn that fat into scorched energy instead of relying on glycogen, and then the Annihilation Complex helps further incinerate fat (and reduce future fat stores) by boosting thermogenesis, regulating thyroid activity, and producing preferential glucose uptake.

So did it work? Well… to put it to the most scientific terms the real answer from me is "I don't know." If you REALLY wanted to look at that data I would have had to have traveled to downtown Indianapolis to NIFS (National Institute of Fitness & Sport), plopped myself into a BodPod and had my muscle mass and fat mass numbers taken both before and after this log which would have been costly. Or I could have done a water displacement test… which is also costly. The next closest thing I had available to me was a body fat impedance measurement from work. This machine works by "measuring the impedance of cellular tissue can be modeled as a resistor (representing the extracellular path) in parallel with a resistor and capacitor in series (representing the intracellular path)."

BODY FAT % @ BEGINNING OF LOG: 20.1%
BODY FAT % @ END OF LOG: 14.7%
Results not entirely conclusive as these impedance machines can vary widely…

… however with being said I'm sure that something was happening because as I've said time and time again, without looking at the scale and without looking at the impedance numbers… when I looked at myself in the mirror I CAN SEE THE DIFFERENCE. If you want to check on your weight loss then by all means use your numbers, but if you want to check on your fat loss then you have to go by what you see looking across from you in the mirror. As I continually checked up on myself throughout this log I noticed that my stomach seemed to appear flatter, my arms and shoulders became larger and more rounded, my chest separation started to show more and my "love handle/spare tire" region around my waist has dissipated. You can see for yourself in the comparison pictures I'll post below. And this was all with a steadily increasing bodyweight.

The only caveat I have with AAV2 which may affect some users is the post-effects after taking your dose. The typical dose for AAV2 is 3 caps 1 hour prior or 1 hour after a meal (on empty stomach). I tried both methods and preferred taking it before my meals rather than after. There is no "split up the caps" method here like I described above with RECOMPADROL. About 30 minutes prior to taking your 3 cap dose, especially if it was on an empty stomach, you may start to feel a slight burning sensation in your stomach/mid-region. This is NORMAL. To me this was an indication that the product was working much like the flushing effects/red skin of niacin or the tingly sensation of beta-alanine but for other this may be slightly disrupting to you and I can understand how it may be intolerable and annoying. I came to like this side effect and didn't notice myself ever becoming used to the sensation UNLESS it was taken an hour after food at which point I had to set an alarm/keep an eye on the clock so I knew when the hour was up so I could get my eat on (or 30 minutes was up so I could pop my RECOMPADROL). When looking at the ingredient profile the only thing I can even remotely chalk this "side effect" up to would be the inclusion of 'Capsaicium Annum Extract' in the Annihilation Complex. So if you can sack up and get over that feeling of a burning sensation in your gut (that sometimes feels like hunger pains/reflux/heartburn) then you'll be able to enjoy the spoils of the benefits that AAV2 has to offer otherwise I'd recommend post-meal dosing.

Now a little bird has told me that an ADIPOSE ANNIHILATION v3 is in the works and that they are working on the "burning stomach" sensation amongst other things to make AAv3 an even more potent and effective fat burner. When I know more, you'll know more. Hell I might even get a chance to log it for all my followers here!

DJBeanPole.com | All things nutrition & exercise related: video reviews, logs, and much more!