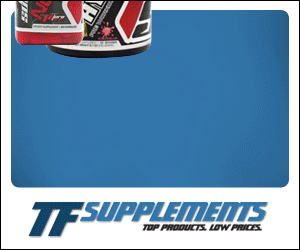 Manufacturer:
Get Diesel
Rating:
5
out of 5 stars, based on
4
total reviews.
Read all 4 reviews
Submit New Review
5/5

Alright guys time for the final review.. First want to give a huge thanks to Chuck Diesel and AE14 for giving me the opportunity to log NOS Ether. This was not my first Get Diesel product as I've used the test boosters before, but it was my first time using his strength/pre workout type product.

To break it down, NOS ether is really an all around performance booster to be used both pre workout and post workout; highlights include the creatine and nitrix oxide complexes which we all know boost performance. Also, the product included antioxidants, nootropics, and an endurance blend to boot.

The blends are proprietary, which I know rubs some people the wrong way, but I wouldn't let that deter you from the product as it really is a powerhouse of ingredients. Now, I'll break it down a little further based on taste/mixibility, ingredients, performance, and body comp changes.

TASTE/MIXIBILITY

The taste (fruit punch) was awesome! Not too overpowering and sweet, but just enough to make it enjoyable. I read past reviews on the old version of NOS and how it tasted horrible, so seems like the new version is quite a step ahead than the previous. A lot of times I would use more water just because I enjoyed the taste, especially post workout as it was something to look forward to. I really had not issues with mixability, it was great with a spoon, and with a shaker there would be a little sediment at the bottom but nothing major. *5 out of 5 stars

INGREDIENTS

As mentioned before, NOS is an entire proprietary blend broken down to specific categories. The categories include the strength/power blend, nos/insulin blend, nootropic blend, antioxidant blend, and endurance blend. As there are way too many ingredients to fully list out, here is an attached image;



Overall I think the ingredients are pretty solid. I would have liked to seen maybe some agmatine or nitrates in the NOS blend, but honestly the pumps were great so maybe it wouldn't even make much of a difference. Also, the product includes FD&C red dye; I really would like to see more companies get away from the dyes but it is what it is. *4 out of 5 stars

PERFORMANCE

BOOM! This product was the s**t as far as making my workouts notably better. I'm not talking in like a pre workout get hyped up way.. I'm talking about making serious noticeable strength gains along with stellar endurance and recovery. Granted I will say I RARELY use creatine, so that is one of the reasons I probably saw such strength gains. But, not only was the strength prominent day after day.. The pumps were nice! Very hard and vascular pumps, felt nice and dense during my workouts. Unfortunately the pumps were not too long lasting after the workout but wow were they great during.

Also something to note guys, I am on a recomp/mild cut, so I'm not shoveling in the calories and carbs right now like usual.. Yet I still got stronger in most lifts this month. Pretty cool thing to have *5 out of 5 stars

BODY COMP

Like I just mentioned, currently recomping/cutting and looking to maintain muscle. I have visibly become leaner this month due to the dieting/cardio, but my weight has stayed the same at around 218-219 (220ish after a cheat meal lol). My wife commented that I am looking more dense and that my back is bigger, so I really feel comfortable in saying that I have been keeping muscle if not gaining some with the addition of NOS. I will note though that I was also using DPOL and Diesel Test Pro Cycle this month during the NOS trial, but I had also started those products a few weeks before. Again, cool stuff from a product like this. *4 out of 5 stars

Overall *5/5

Well guys I gotta say I was pretty impressed with this stuff. I really had an excellent month of workouts and I am going to miss the strength and pumps now that I am off. This is something I would buy with my own money and I would really like to see what this stuff can do during a bulk. If you are on the fence, I would give this stuff a go and give it a week or two and hopefully you'll see the same results I did. Thanks again to those who followed the log and props to Chuck Diesel for putting a solid product out for us to enjoy!

-Chuck Box

5/5

Thank you @AE14 @Chuck & Diesel & GET DIESEL NUTRITION for this opportunity!

I received a tub of Diesel Punch NOS Ether from GET DIESEL NUTRITION to log and review

TASTE 5/5
Diesel Punch, is a great flavor, not to tart and not to sweet. It has a good flavor that is not over bearing, go's down smooth with no after taste.

MIXABILITY 5/5
I used 1 scoop most of the time, but have tried 2 scoops also. No mater how much you use it mixes well in 8oz of water, no grit, no floaties, no problem.

FORMULA 5/5
Over the past 30 years I have tried a lot of different Creatine products and I can not remember a single one that worked for me..well this has all change, this is the first Creatine based Pre-Workout that I could say had a positive effect on my workouts and body composition. The NOS properties are also amazing, along with the mental focus and recovery. In short Good Stuff!

WORK OUT REACTION 5/5
This is a "Non-Stim" product, but that does not mean it does not get you up for the workout. The Mental Focus and Drive are there, Endurance check and the Pumps are out of this world, maybe the best I have experienced in may years. However if you are a "Stim Junkie" just add your favorite stim product to you PWO mix and you have the best of both worlds.

Overall I can not say enough good things about GET DIESEL NUTRITION NOS ETHER, I was very impressed with the Pumps, The Effectiveness of the Creatine and the overall Quailty of the product. I believe I will take a 4 week break from Creatine and Have a new jug ready to go in a month!

Thanks again Get Diesel !

5/5

NOS Ether by get diesel great product

Taste/Mixability- 5/5
Taste is an amazing fruit punch, not too sweet. Mixes up easy and goes down easy. I actually really enjoyed drinking this stuff post workout with a meal. Very enjoyable for a supplement.

Effectiveness- 5/5

For most creatine products I don't really care for them bc I'm not a great responder to creatine. However this product was great for increasing strength and endurance. About 15 days in I saw the effects level off but lifts were still up as were reps consistently through the tub.

Pump/vascularity 5/5

This is one of the great things about this product. Well dosed ingredients keep the pumps coming in workouts. Also vascularity seemed to get better and better til about 3 weeks in, then leveled off.

Overall Get Diesel has a great product here. I reccomend

Rep for MA Research
MARESEARCHCHEMS.com
GS15 for 15%off

5/5

Seriously under the radar supplement. STRENGTH!

This is a caffeine free strength and pump enhancer that is so much more than anything else in it's class that I know of. Powerful on it's own, it is now my go-to stim free preworkout. But this stacked with JP8X Hardcore absolutely blew me away.


Taste: Strawbamelon was great. Very refreshing (especially over ice) and good flavor. Similar to JP8X fruit punch but slightly sweeter. Covering up all the bitter ingredients is done perfectly. Has a unique aftertaste that I grew to love over the course of the log.

Profile: Similar to JP8X without the stimulants, very synergistic profile and a powerful adaptogen blend/nootropic blend that you can feel. This got my brain in a focused zone on it's own, and has a very clean-unique feeling energy to it. I wouldn't take it right before bed, but have taken it late night many times with no issues. Plenty of nitrous oxide precursors and enhancers, creatine, electrolytes, herbs, it's got everything I wanted and more. Again, there is some real synergy going on here. The insulin mimickers along with the adaptogens truly make this unique.

Effect: Strength will increase is all I can say. I was pumped, vascular as hell, and just felt stronger everytime I took NOS Ether. Before and after pics don't lie. Stacked with JP8X I had major strength gains as stated previously. I do believe this will help on a cut as well as I felt an increase in thermogenesis as well.

Strength increases (while stacked with JP8X Hardcore):
Hammer strength chest press - % strength increase = 32.8%
Flyes - % strength increase = 30.3%
Shoulder press - % strength increase = 20.1%
EZ bar curls - % strength increase = 25%
Hammer strength lat high row - % strength increase = 10.1
Leg press - % strength increase = 34%


Sides : Again, none that I noticed except for a possible bowel movement after high dose. This was a welcome side for me lol, and never a problem.

Final
NOS Ether is hands down my favorite strength enhancing product. Taken before and after workout it just sets you up with all the tools you need to build strength and size. Versatile as it gets, would be great in any situation or plan.


Link to original log: Mattikus. Get Diesel JP8X Hardcore and NOS Ether. Let's do this.