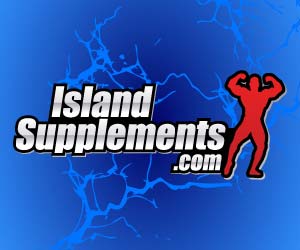 All Natural Elite Whey Protein Isolate, 5 lb
Manufacturer:
Dymatize
Rating:
5
out of 5 stars, based on
3
total reviews.
Read all 3 reviews
Submit New Review
All Natural Elite Whey Protein Isolate, 5 lb
5/5

Here we have Dymatize's flagship product "Elite Whey," but this time it's flavored and sweetened with natural products (they use a stevia extract for flavoring). I have only tried the chocolate "All Natural..," and it tastes really good. The chocolate is a bit weaker than the artificially flavored variety, but you'll only notice this if you use it to flavor things like your oatmeal. You might have to use a little extra. Otherwise, as a standalone in a protein shake, you wont miss your artificial flavoring one bit!

Next, a discussion of the protein itself. It's a whey blend of whey protein isolate, whey protein concentrate, and whey. It does have soybean oil. I'm not sure what its purpose is, but know that the protein all comes from whey as the amino profile is the same as that of any other whey protein supplement. You can tell "All Natural" is mostly isolate by its low fat and carb content, a big plus for me. When I buy a protein supplement, it's to supplement protein in my diet. If I wanted to supplement fat and carbs, I would buy some almonds or a twinkie. Last but not least, "All Natural," like "Elite Whey," includes an enzyme matrix in each serving. This is a very welcome addition for those who normally experience bloating with protein intake. It takes care of many issues one might have eating a lot of protein in one sitting/drinking or the small amounts of lactose present in anything containing whey or whey protein concentrate. Let it be said I have never felt bloated after drinking this.

"All Natural Elite Whey," like Elite Whey, mixes very easily in water. I toss 2 whopping scoops in my shaker cup, shake it for about 2-3 seconds, and it's good to go. I haven't even had a problem with chunks when I used a used/wet bottle! All in all, this is a fantastic, medium-budget protein. If you are looking for a very competitively priced 5lb jug of protein, look no further than Dymatize! And their All Natural brand costs the same as their normal Elite Whey, with all the benefits, and none of the artificial flavoring or sweetening.

5/5

CHOCOLATE- (5-STARs)

It's been my regular protein for some time now...at least 6+ months. I would say the chocolate has excellent "drinkability" as it's not too sweet and not to bland either. I find it tastes just like hot cocoa when mixed in with my hot oatmeal.

Vanilla- (4.5-STARS)

The vanilla flavor was very unique and creamy. Never had a vanilla quite like it before... I'm not saying it was bad, at all, just different. It was perfect to break up the chocolate rut I was in.

Creamsicle* I enjoyed it best mixed with Tropicana 50, a reduced sugar orange juice that's sweetened with stevia. I used 2 scoops protein to 1 cup Trop50 postworkout for a recovery shake that tastes just like a creamsicle ice pop.

5/5

I have used all three flavors of the Dymatize elite natural whey. This protein powder is a very solid product and is one of the best on the market in my opinion. They have always mixed well and actually tasted better than their artificially flavored/sweetened counterparts. The chocolate kind of reminds me of a Nestlé's Easter bunny. The vanilla is like a sweet creamy vanilla, one of the best the nose on the market I might add. The strawberry is more of a vanilla/strawberry. The strawberry caught me off guard at first but once I figured out what it was supposed to taste like I quickly grew accustomed to it. I make mine with about 4 ounces of water in a tall glass or shaker cup without the lid on it. I just slosh it around for a second or two and it completely dissolves. The only time I ever have to use a shaker is if I'm using almond milk with it. That is freaking amazing by the way! I would compare this product to Optimum gold standard whey except it's cheaper and taste better. I'm glad this product is around and I hope they don't change and mess it up.