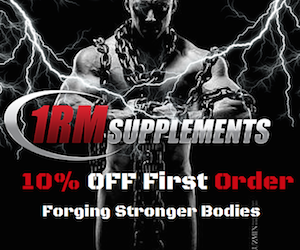 Manufacturer:
Advanced Muscle Science
Rating:
3
out of 5 stars, based on
3
total reviews.
Read all 3 reviews
Submit New Review
5/5

I ran Joint Fixx while on SD and it worked better than I ever expected. My joints felt better on-cycle than before taking SD. Joint Fixx is the real deal!

1/5

I went through 2 jars of this stacked with Super Cissus and I got no joint or tendon relief. I was taking this for some tendonitis but it didn't help at all.
The color of the caps were purple and the jars that I am seeing now the caps are yellow so I don't think there is any difference just a different color.

I did read some pretty good reviews on this product and that's the reason I decided to give it a try but it might work for some but unfortunately it didn't do anything for me.

3/5

Nearly finished my first bottle. Started out stacking it with Cissus. Ran out of Cissus and continued with Joint Fixx. It does seem to help a bit with aches and pains but not as well as Cissus. I seem to be able to stretch out more with this and flexibility under the bar is somewhat improved. It takes less time to get warmed up and loose.