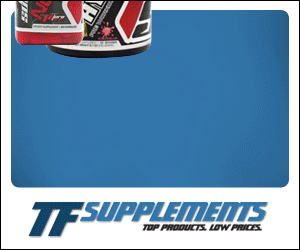 Manufacturer:
Advanced Muscle Science
Rating:
5
out of 5 stars, based on
1
total reviews.
Read all 1 reviews
Submit New Review
5/5

I had a chance to sample this stuff and I was impressed. You can't beat it for the price and just like all of the other advanced muscle science products it will not disappoint.

Im taking the 4ad and 1andro and i can see a difference 2 weeks in. Slower than the real stuff but i bet the gains are easier to keep around a great legel product. i will try this one next.

Took this about a year ago. Did a proper 8 week cycle. Man I definitely saw some gains and I felt like I dried up a bit too. Didn't see any significant strength gains or improved recovery. But definitely saw sick gains.
Similar Forum Threads
By xjmj15x in forum Supplements

Replies:

2

Last Post:

06-21-2010,

01:56 PM