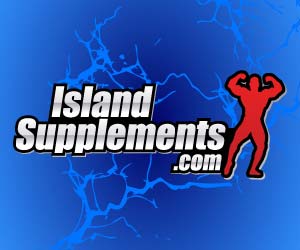 Manufacturer:
PES
Rating:
4.73
out of 5 stars, based on
45
total reviews.
Read all 45 reviews
Submit New Review
I would think that the caffeine content alone would effect someone who is "stim sensitive"

Overall confused by that post, but we will take feedback in any form.

Thanks for taking the time

PEScience Representative; Use the code Driven for 30% off at pescience.com
Lockout Supplements representative; Use the code anabolic05 at lockoutsupplements.com

5/5

Straight to the point>>> This product is something i have four tubs of in my stash. Simply my favorite fat burner. I feel great when i take it, high energy, clean stimulatory effect and no crash. Makes me pour sweat during cardio. I really utilize it during fasted cardio and if i need more stim i will usually stack with ephedrine. Love the fruit punch flavor but all the flavors ive tried are great and ive tried alnost all of them. This stuff is gold. I gave it to a girl i know for her diet and she loves it too. Shes used it for the last year consistently.

5/5

I received several samples of the PES Alphamine with my last order. I decided I would give these a try with my Morning Fasted Cardio.

Taste 5/5
I used Raspberry Lemonade
and thought it tasted Great, it is a little tart with a nice smooth flavor

Mixability 5/5
Used a shaker cup and a few shakes, mixed very well no grit, no floaties

Formula 5/5
My rating is base on using it for Fasted Cardio and it performed well. It gave me lasting energy, Focus, and the Drive to Keep Going!

I would rate this as a Great Supplement for a No Jitter, No Crash, Get Your Heart Racing pre-cardio option !!