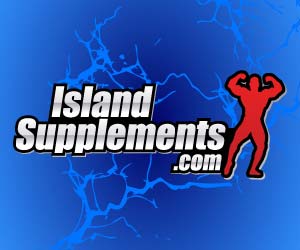 Manufacturer:
PES
Rating:
4.73
out of 5 stars, based on
45
total reviews.
Read all 45 reviews
Submit New Review
5/5

Straight to the point>>> This product is something i have four tubs of in my stash. Simply my favorite fat burner. I feel great when i take it, high energy, clean stimulatory effect and no crash. Makes me pour sweat during cardio. I really utilize it during fasted cardio and if i need more stim i will usually stack with ephedrine. Love the fruit punch flavor but all the flavors ive tried are great and ive tried alnost all of them. This stuff is gold. I gave it to a girl i know for her diet and she loves it too. Shes used it for the last year consistently.

5/5

I received several samples of the PES Alphamine with my last order. I decided I would give these a try with my Morning Fasted Cardio.

Taste 5/5
I used Raspberry Lemonade
and thought it tasted Great, it is a little tart with a nice smooth flavor

Mixability 5/5
Used a shaker cup and a few shakes, mixed very well no grit, no floaties

Formula 5/5
My rating is base on using it for Fasted Cardio and it performed well. It gave me lasting energy, Focus, and the Drive to Keep Going!

I would rate this as a Great Supplement for a No Jitter, No Crash, Get Your Heart Racing pre-cardio option !!

This is a review for the newest version of Alphamine which has l-leucine as the first ingredient and no Yohimbe. I knew it was not going to hold a candle to prior formulas, but in case I was wrong, I bought a tub a few weeks ago anyway.

Flavor and mixability seems to be on par with prior formulations which was always second to none.

The only positive thing I can say as far as effects is that I can feel the theanine in that I become slightly more alert and also relaxed at the same time. There is also no crash because you never get up anywhere to crash down from. I am afraid that is where it ends though...nothing else.

PES really has to get on the ball and change this horrific formula. It was a slap in the face to all of their loyal customers who bought Alphamine on a regular basis. Hugely popular!