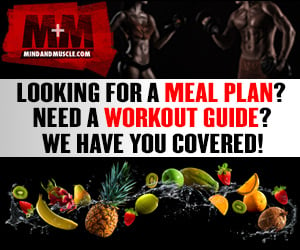 Manufacturer:
Formutech Nutrition
Rating:
4.75
out of 5 stars, based on
4
total reviews.
Read all 4 reviews
Submit New Review
5/5

Initial impression: I got it in the mail, and as with all supplements, I had to open it in the driveway. The product label was appealing, the seal was intact, the smell of the powder was mild. Crystalline powders could be seen in the mix.

Measurement Accuracy: The scoop is reported to hold 11.6g of product. One level scoop weighs out to 13.3g. Yes, I used tare for the scoop before putting powder into it. So, it is fair to say I will use a loose, slightly below level scoop.

Mixability: This product seems to mix on its own, as soon as you put it in. I dropped a scoop in, turned around to put the tub away, and when I looked back, no floaters and no particulates in the shaker cup. One good shake for good measure.

Appearance of mixed product: Hard to define, brilliant green maybe. Very appealing.

Taste/Flavor: Holy Sh**. This is delicious.A tad sweet for me in 8 oz of water, so I added a few more ounces of water. Perfect. NOTE: I drink black coffee, unsweet teat, and unflavored supp powders most of the time, so what is sweet for me, is perfect for most people.

Satiety: Great. I use this Intra and Post workout while I do fasted training. This product more than fills the requirement for this. Extra energy and no feeling of hunger.

Overall effectiveness: I am not finished with my log of this product as of yet, but if anything changes I will post an update. I already notice strength gains and improved LBM. Muscle soreness i also improved.

I am adding this to my Nutraplanet shopping cart right now, and when I talk the wife into it, within this next couple weeks, I will purchase another tub.

***I ended up buying another tub, and I will be continuing to use these bcaa's. These will be a permanent staple. They are worth the money, and they taste amazing.

5/5

OVerall rating is actually 4.5.
Mixes extremely well, and tastes great!
For the price you get an outstanding product, and it will not break the bank. Just finished up a log for this, and i have to say that i am impressed. Perform is one of the reasons that OTher supplement comopanies have to fight so hard to get their products seen and sold. The standard with this product is set so high that it is hard for other companies to compare.

5/5

Formutech PERFORM BCAA Supplement

Taste: 10/10
Walczak Gave me Melon Flavor to try out. I have absolutely no problem saying this is the best tasting mix of any supplement I have ever had. The old Xtend used to be my favorite bcaa mix but the taste was always chalky and left you gagging. Perform is amazing. Not overpowering but sweet and flavorful with a melon aftertaste you'll be loving every time.

Mixability: 7/10
I don't really know any bcaa supplement that mixes well. All of them foam at the top and some of the product clumps together. If you slam the stuff pre-workout as I sometimes do the chunks are noticeable. BUT unlike other bcaa supps I've tried, Perform does become homogenous after settling! My routine would be to mix 1-2 scoops in my Nalgene bottle before leaving home to workout. Five minutes later I arrive at my gym, grab my bottle from the passenger seat, walk inside and step on the treadmill for my warmup. Without fail, every time I would open the bottle to start sipping during my warmup it would be completely mixed! Good stuff! Also, Perform would leave behind a great smell when finished, and would make any water I drank from it later tasting amazing!

Performance 10/10
I always notice a difference in my workouts when using bcaa's. Perform is no exception. Endurance and stamina are both greater when using this product. Recovery after workouts is stellar. This stuff eliminates nearly all DOMS!

Overall 9/10
Formutech Perform is a great tasting bcaa supplement that helps with stamina, endurance, and recovery. It mixes well after settling and works well during a workout as an intra, or throughout the day for recovery.

Xtend used to be my favorite, now PERFORM is! Recommend you pick some up today!

For ~$20 you can't beat what Perform has to offer!

4/5

I really enjoyed running a log for this. I had the Melon flavor, and at first I really didn't care for it and it grew on me over time. It was a bit foamy at first, but after you shake it enough it goes away. Great tasting, and great value. Will recommend this product. Helped me recover well also!! 4 stars just because of the foam issue.