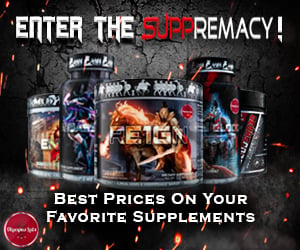 Natural EFX (108 veggie capsules)
Manufacturer:
Formutech Nutrition
Rating:
4.5
out of 5 stars, based on
2
total reviews.
Read all 2 reviews
Submit New Review
Natural EFX (108 veggie capsules)
5/5

The run down:
Stopped all supps except for the usual multi, fish oil and PWO caffeine pill or mix, plus Tons of water.

Routine:
Moderate to heavy weights, low rep. Cardio on Saturdays and about 2x during the week. Usually Treadmill, about 2-3miles. Every session was fasted. I hit the gym around 6am. 2 week went great, last 2 weeks were kind of off and on.

Diet:
LeanGain /Keto , but it didnít really work out. first 2 weeks were smooth. Then I caught the flu, so i just ate all I could. Got over it, then caught the Flu again. So about 70% of the diet was on point. The rest was shot. Also leanGains and Keto wont work , LeanGains plays on insulin levels. A low to no carb diet negates LeanGains. ...At least that what I figured.
On sick days my diet was well 200-500g carbs, I had at least 4 packs or Roman Noodles a day, love it, and it was a good excuse!

Dose:
2 AM / 2 PM ---First 2 pill as soon as i woke up. Second 2 were about 5PM. Kept up with doses entire time.

Effectiveness:

Mood (5/5) = Donít know if its marketed for mood enhancement but I was ready to do the dirt at the gym and the j.o.b wasnt as dreadful as usual.

Appetite Control (4 /5) = As far as OTC, It did an excellent job. From about 5:30 Am until around 11AM I didnít think about food. But once that hunger hit, it was ruff. Like I had just discovered my stomach. Made LG alot easier, only had to hold out an extra hr, 12:00 to start eating.

Fat Loss (5/5) = Great

Cons:
Non really, I felt good, but didnít feel like I was on anything other wise....BUT...It does have a fair Diuretic effect, and if your like me and drink well over a Gal water a day, You will be making Frequent trips to the bathroom.


OVERALL: (5/5)---Note as a stand alone
Great product. I was a little Worried at first. I thought the 7-Keto was too under dosed to have any effect. I Thought about going to 6-8 pills a day ( 1 bottle would last about a week and a half at that dose) or buying another Keto product like YOUTH. I held on to my guns and kept it Natural EFX only. It did a great job, honestly, I think it might help you loss fat even with out diet or exercise.
There was a point where I thought this whole run was shot, but when I stripped and looked in the mirror, I just kept looking better. Really well put together product.
I never thought a Non-Stim fat burner would do so well. I lost a bit of fat, dried out nice and look ripped.

The price ranges from 40$ to about 25$ a bottle. At 25 $mackers I would pick up 2 bottles.

NATURAL EFX(x2) + 1 LEAN-EFX Refined would be a Killer cut!

great review bro thanks!!

Formutech Nutrition Rep----------------Check out my CONQU3R log!:
www.formutechnutrition.com------------- http://goo.gl/G8a4Ss
www.facebook.com/fnutrition

4/5

alright guys sorry its taken so long to get this up but life is life and is always getting in the way lol

From the beginning one of the first things i noticed was it was not too fun to take 2 caps of lean efx without eating. But I then realized that one cap without food did the trick in the am especially when i didnt have time to eat or just wasnt hungy yet, i didnt have to worry about that effect. As weeks past i got up to two pills without food and felt comfortable so you do get use to it and can build up to 2 caps at once if you need to. Thats what i ended with was 2 caps in the am to get metabolism and fat burning going.

Now as for natty efx, your not gunna feel any effects after youve taken it to know its working like other fat burners. This is a natural fat burner with no stims. I does 2 caps in the a.m., at lunch, and before bed. Little did I know that it would actually help with sleep, the one thing i always need help with. Thanks to 02sixxer and theswanks, i found out that it deff did help with my sleeping. I feel that it induced drowsiness and kept me asleep at night instead of waking up in the middle

I'm basing my review on the first 3 weeks when i saw the most change taking place...there are before and after pictures taken that are on a previous page. It wasnt a huge difference but you can deff tell in my abs that changes were happening. Thanks to my busy work schedule and life itself, things didnt progress because of stress, not being able to get to the gym because of work, and not eating as clean as I was for the first 3 weeks.

Lean efx gave me a nice wake up call in the morning and spreading out the doses in the morning kept it going. Its like a butterfly in the stomach effect when you don't eat but I was very concentrated. I never felt the thermogetic feeling of heat and getting flushed I will say that. Not unless i was actually exercising or working out did I feel there was an increase in sweat and body temp.

Not much else to comment on here. I will say that I could deff feel the change happening when I was working out regularly and eating clean. I was doing it for a while beofre that and could lose weight where I wanted to, and a few weeks after lean efx and natty efx astack I saw and felt the changes. But i will tell you i didn't feel anything or see anything when i was barely working out and eating like crap. If your looking for a miracle pill your not gunna find it. When I was working hard and staying on task I was making progress and thats how it should be. When I wasn't it was because I didn't work for it; no work, no results.

Another thing is after the stack was done I felt like i gained a little water weight a lot easier. So keep your water intake high. Right now I'm continuing with natty efx while I'm taking Anabeta. Anabeta makes me hungry and I eat, but natty efx and a clean diet have been doing great, just started working out regularly and my arms chest and lats have thickened a little. The only reason I'm not on lean efx again is because I had a couple tubs of white flood reborn I wanted to use, money is tight sometimes you need to use what you have.

Final thought: Lean efx and natty efx are only a great stack if you use it how you are suppose to. Workout regularly and eat healthy and keep your calorie intake at bay and I guarantee anyone will lose atleast 3-4 pounds. I'm a skinny twig at 156 and at a point when I was doing good point with diet and exercise I was down to 154. Like i mention earlier I was always going up and down at 157-158. I deff saw that three pounds gone when I looked in the mirror. But body weight is deceiving because obviously body fat percentage if what you want to go by.

I want to thank Formutech and 02sixxer for the chance to use the product and log it. I have two more bottles of natty efx that I use like a multi vitamin, its always gunna be in my supps list and lean efx will be too when I get more money.

If there is anything else that I did not touch on please feel free to ask.

side note: Even when I was looking leaner in the mirror and down 3-4 pounds, I was actually gaining strength the whole time in every lift I was doing.