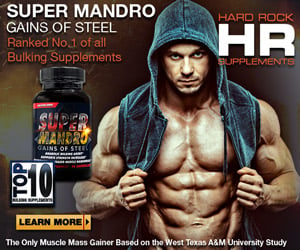 Agmatine (250mg/180 caps)
Manufacturer:
Serious Nutrition Solutions
Rating:
4.83
out of 5 stars, based on
24
total reviews.
Read all 24 reviews
Submit New Review
Agmatine (250mg/180 caps)



The Physique Biochemist

Biochemistry Major

Your Physique AND Credentials Should Back Up Your Position

5/5

Thanks Mack for hooking me up with samples.

I received 12 caps. I took 4 (1000 mg) pre workout for 3 days on an empty stomach.

Definitely noticed the awesome pumps on all 3 days i used this. Which was Shoulders,Legs and chest days. This also increased vascularity.

Overall i really liked agmatine. I never used it before. Will recommend and buy in the future. Thanks again.

Agmatine is the ISSSSSSSHHHHHHHHHH!!!!!

The Physique Biochemist

Biochemistry Major

Your Physique AND Credentials Should Back Up Your Position

I would just like to thank Mack for getting out the sample to me, first of all. Definitely a solid product. noticed increased vascularity even 12 hours after ingestion. got a good pump out of it as well, even tho i don't even always notice the pump unless i'm doing certain exercises. Overall, I was satisfied. I only gave it 4 stars because i think my expectations were a little high as far as feeling the pump, but that's probably more of a personal problem. anyway, i was really impressed with the vascularity and muscle fullness, and i would and will purchase this product.

For everyone trying these samples make sure to try at least one dose taken with carbs via your prewo meal. You won't be sorry you did

The Physique Biochemist

Biochemistry Major

Your Physique AND Credentials Should Back Up Your Position

You will however be sorry if you don't

The Physique Biochemist

Biochemistry Major

Your Physique AND Credentials Should Back Up Your Position

Agmatine review

3.8/5 overall

I want to start by saying I think I could have used this product differently to get better results. 1 I took them 30 min before my workout and not 45 to an hour. I also did not take them consecutively each day in a row but instead spread out over about 5 days. Third, I did not take them with any carbs. I also want to note that I have a hard time getting good pumps. I blast my body parts hard and get great workouts but my pumps are very often lacking.

The above being said I did obtain pumps from this product on all 3 of my workouts with this Product. The pumps were not insane like I was hoping but they were my "average" pumps that I get when I do get pumps. But the fact that I obtained a good pump was a sign that the product was working. Vascularity was actually the most present with this product. I am at a higher body fat percentage than I have been in for about 2 years or so and my forearms looked like I was 10lbs lighter as far as the amount of veins popping out. I also experienced longer periods of vascularity well after my workout had ended. I did not feel like I obtained any extra energy from this product but that's not why I was taking them.

I gave the product at 3.8/5 bc I feel like it is a good product but I just did not obtain what I hopes. But like mentioned before I did not take the supplements to maximize potency. I will try this product again and do it as recommended bc I feel if taken correctly and prolonged I can get great results.

Thanks big time to SNS and Mack. Appreciate it guys.

5/5

First id like to say that I havnt messed with a product claiming to give huge pumps and vascularity at all in a great while and in the past havnt been to impressed.Man on my first dose of 4 caps my skin was tight before hitting the gym and my veins during the workout were actually(no joke pushing through my skin like never before.This stuff works and does what it says.Im learning more about this product and seeing it does way more than pumps and vein revealing workouts.Thankyou SNS for turning me on to something new and this will end up becoming a common part of the arsenal along with creatine and whey,things that actually work.

5/5

I was able to trial these from the guys over at SNS and its no wonder they're giving some away... Once you try them you'll be hooked! This was the first time I've tried a product strictly meant to give a pump so I was a bit skeptical to say the least.

Took 4 pills (1g total) 60min pre workout with a 25g shake. I had eaten 1 carb meal about 2 hrs prior to this as well.

It was a heavy pull day for me (which is almost exclusively back and rear delt work since my bis are unproportionally big) so I didn't expect a ton of pump. After my third set of deadlifts I had a solid lower back pump going (unusual for me on a heavy day vs a hypertrophy day) but my forearms were jacked. I ha to busy out the straps just to continue since I could barely clench my hands.

Seated rows also created a monster back pump (not painful mind you but very noticeable). Overall my forearms felt like they might explode most of the session and vascularity was off the charts. I would highly recommend trying this if you're looking for a little extra pump. I'm almost scared to see what it would do on a bi/tri superset day... Might not be able to move ha!

5/5

I used the product for three days taking the max dose of 4 pills pre-workout. My workouts have been a lot more intense than usual. I have a steady sweat the entire workout. Pumps are great. Strength is up. I will definitely be using this product more in the future.

5/5

I highly recommend this product! I received a sample pack of 12 capsules (250 mg each). I split them up for different purposes:
1. 4 pre-bed one night. I didn't notice a ton of benefits from this, as I had a rest day the next day. I did take 2 caps at night with carbs before a workout day, and the pumps were great.
2. 2-4 caps 45 minutes to an hour before workout gave me some crazy pumps. I could literally feel the blood flowing into my forearms and biceps during curls. Today the pump was exceptional, which is crazy as I only took 2 caps and I had been on the lower carb end for three solid days. I did mine mostly pre-workout for the pumps.

I recommend that you play around with dosing schemes and times to see where your sweet spot is.

This is not only a pump product, but also can helps with mood. It seemed to have a more deep sleep when I took the 1 gram, but i also took a little Phenibut as well. From what I understand, it is purported to increase GH release when taken before bed. Not sold on this, but would be interesting to see on a long-term basis.

Also works well as a GDA.

I highly recommend this product for pump purposes, though. I had a great response to it.

5/5

Product is great received some samples from the reps
pump was great lasted way till after my workout i would deff buy again

Got a sample.
Took 4 caps before a workout 3 days in a row.
No matter how much volume in the workout, no effect.

http://www.whorrifick.com/

Had a sample pack and gave it the old honest try. Didn't notice much. From reading other reviews here I think I need to do a longer run to give it an honest review. The sample pack was greatly appreciated but not enough to really truly see how the product performs. I would like to run a full bottle to see .... research does show that the product has potential. Budget is VERY tight at the moment so unfortunately my serious test-drive of this product will have to wait. ..... unless of course SNS feels generous and wants to send me a bottle to try. unbiased, very detailed and honest review of the product would be the result.