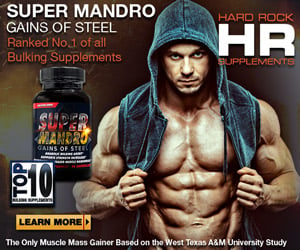 Cissus XT (750mg/120 caps)
Manufacturer:
Serious Nutrition Solutions
Rating:
4.83
out of 5 stars, based on
6
total reviews.
Read all 6 reviews
Submit New Review
Cissus XT (750mg/120 caps)
5 out of 5 rating for Cissus XT (750mg/120 caps)

I have noticed a good decrease in discomfort in my knees and elbows. Even my neck, which has always been a pain, feels better. My shoulders still hurt, although not as bad, but I think its a bigger problem than a pill will fix, as in tissue damage. But to be fair Ive only been taking it for a couple of weeks. I would recommend it to anyone with aching joints.

5/5

Sns does not fail with their products, and cissus xt is no exception to this rule. I am 2 weeks into it at 4 caps a day and my biggest difference is the pain in my fingers and hands as well as elbows. I am am a student, waiter, and lifter so my fingers and hands take a beating daily.. The pain had gotten so bad I could barely grip bars or hold plates at work... Now, I feel like my grip and hand strength and durability has increased beyond normal. Also, my knees began clicking and feeling weak/funny while running... Now with cissus added to my regimen, I feel strong and confident when running! 5 stars to Sns and cissus xt.

5/5

I have been a Cissus user for about 6 years USP LABS and Primaforce were the brands that I used until last Oct when I had a knee injury so I decided to give SNS Cissus XT a try and I'm glad I did with in 3 weeks of dosing 4 caps a day the pain was gone.

This past Jan I picked up 3 jars of Super Cissus in the new white jars with the blue writing and I used it to try to heal up some tendonitis that I had in my right shoulder and left bicep and I started with 4 caps a day but after 1 jar and no relief I up the dosage to 6 caps a day for the remainder of the 2 jars but unfortunately it just didn't help.

I picked up 2 jars of SNS Cissus XT in late May and after 5 weeks of dosing 4 caps a day I am finally 100% healed in my left bicep and about 90% on my right shoulder. SNS Cissus XT is now my staple cissus supplement staple and I highly recommend this brand to anyone who's tried cissus in the past and didn't get any results from it gives this brand a try. As I am writing this review UPS just delivered to me 2 more jars. Thanks SNS for putting out a quality ciissus supplement that works for someone who's been in the iron game a long time and loves training as injury free as possible.

4/5

I have been having some inflammation in my left shoulder about 2 months prior to starting to use Cissus. I had been taking 4g of fish oil and joint complex supps like glucosamine and chondroitin. I have also been doing rehab exercises on it 5-6 days a week. I noticed a diminished inflammation and pain in the shoulder about 2-3 weeks after taking Cissus. Although it has not cured it completely (which I don't expect) it is definetly improving the inflammation. I have noticed a great improvement in shoulder pain as I train especially the day after. This stuff definetly work and is worth looking at

5/5

I use the product whenever I have some joint problems flare up. always does the trick in helping to calm them down so I can get back to heavy lifting. highly recommended for the elderly lifter in your life.